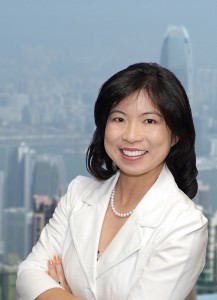 Cindy Deng is MD APAC for Turn. Here she discusses Turn's recent launch in Hong Kong and the roll out of the solution across the APAC region.
Is there significance behind Turn choosing Hong Kong for their APAC launch?
Hong Kong is ideally situated geographically, giving us easy access to all of our major markets including Japan, China, Australia and Southeast Asia. In addition, Turn's state-of-the-art data centre was already located in Hong Kong, so it made sense to establish our regional headquarters here as well. Ultimately, these advantages combined with an excellent pool of talented, passionate people and the dynamic nature of the city that complements Turn's forward-thinking culture, made Hong Kong a perfect choice.
Having come from Yahoo!, what motivated you to jump on board with Turn for their APAC launch?
While at Yahoo!, I looked at various DSP and DMP technologies to use internally to further strengthen their performance advertising business. I've come to know various offerings in the market, and therefore understand the challenges faced by both the publisher and the advertiser.
Global Desk Editor