Kevin Huang, CEO Pixel Group, Discusses Brand Advertisers, Branded Entertainment And Mobile & Video As Key Growth Areas In APAC
by Ciaran O'Kane on 22nd Aug 2011 in News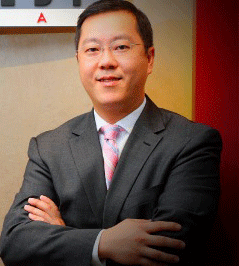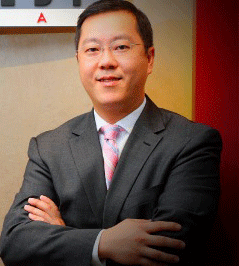 Kevin Huang is CEO of Pixel Group. Here Huang gives some insight into Pixel Group's premium website rep business and how it is providing brand advertisers with premium solutions.
He also discusses how monetization strategies differ across the Greater Chinese and South East Asian markets, as well as giving some overview on the triple digit growth of Pixel Group's in–app mobile ad network.
Can you give an overview of the Pixel Group and its offering across the APAC region? What markets are a priority for you?
Pixel is in the business of digital advertising sales covering online and mobile platforms catering to brand advertisers. Since our founding in 2002, we have established presence in Greater China and South East Asia with offices in Shanghai, Hong Kong, Singapore and Malaysia. Our businesses include:
Pixel Media – the leading online ad sales house representing premium websites and publishers on an exclusive basis with a focus on premium solutions to advertisers including Rich Media, Sponsorships, Branded Entertainment and more. 
Adsfactor- an ad network enabling advertisers to reach audiences in specific verticals and demographic categories by aggregating audiences and ad inventory across various websites.
Mobile– an in app mobile ad network covering iPhone and Android devices
WordSnap – an in-text ad network enabling advertisers to reach audiences contextually
We see Asia as a whole as a priority market as we are seeing tremendously high growth and adoption of online and mobile advertising here by advertisers. 
Does having three core strands to the business provide Pixel Group with a unique offering in the APAC region? Who are your biggest competitors?
Yes. We're one of the few companies that can provide a complete suite of digital advertising products catered to brand advertisers from online to mobile covering Greater China and South East Asia. This puts us in a position to meet most, if not all of an advertiser's needs in Asia. We see traditional media such as TV and Print as our biggest competition as advertising investments in digital platforms continue to lag behind adoption rates. 
Can you explain how providing branded entertainment benefits Advertisers, publishers and consumers? How is it measured?
We have recently launched our first video based branded entertainment project in Malaysia in conjunction with Driven Communications, whom Pixel represents exclusively. (accessible at http://paultan.org/topics/special/travel-safe-and-save-video/). We are pleased to have it sponsored by Malaysia's National Oil and Gas company Petronas and received major support from industry heavy weights such as Ford, Chevrolet, Hyundai and Good Year Tyres. From an advertiser's perspective, this gives them an opportunity to connect with consumers through branded and engaging video content and include product placements within these programs. For publishers, it's an opportunity to showcase and provide solutions that are beyond the banner and consumers ultimately benefit from availability of free original programming that are entertaining and useful to them.
In this case, we are measuring it by total number of views, awareness as well as buzz it is creating in the marketplace.  Ultimately we hope that these efforts will lead to greater brand awareness and purchase intent of our sponsor's products.
Is your in-app mobile advertising network offering getting much traction with advertisers?
We have seen triple digit growth since our launch in early 2011 and major brands from various categories such as Banking, Entertainment, Automotive, Cosmetics and Food are adopting it. We see Asia as a market where mobile advertising's adoption rate will be much faster than what online went through due to rapid adoption of smartphones.
What insights can you provide around monetising the growth of mobile and video inventory in APAC? Is quantity or quality the challenge?
We see that both mobile and online video as the fastest growing segment in digital and there are specific challenges with both around quality and quantity. In the video space, the lack of quality, monetizable content is a factor that's hampering growth while in mobile, the challenge is with the number of quality apps as well as overall traffic on those apps as well as around formats where the availability of richer ad formats is still scarce.
How does the opportunity for digital monetisation differ across markets? E.g. China, Hong Kong,  Malaysia,  Singapore?
Each market has its own dynamics and advertiser maturity vary from one market to the other. In larger but less mature markets like China, majority of online ads are still sold on a Cost Per Duration basis and major advertisers are still skewered towards Brand Solutions where else in markets like Hong Kong and Singapore, there is a good balance of Brand and Performance oriented clients. In Malaysia, we're seeing an uptake in social media offerings. The opportunities lie in each of them include how to assist clients in integrating the various parts of digital and ensuring a complete solution that meets their marketing objectives. 
How developed is the ad network market in the region? Are online media budgets representative of online populations in APAC?
The ad network market is still in its infancy in Asia but is growing fast as marketers start to integrate them into their overall media plan.  Most advertisers still prefer or allocate a larger piece of their budgets to traditional media and when it comes to online, major portals and newspaper sites still get the lion's share. Investments in online advertising still lag behind population and time spent online. In most markets, online budgets are still under ten percent where else average time spent online is over thirty percent.
What challenges do you face buying online media in terms of transparency and brand safety in APAC?
Pixel Group does not face such a challenge since we offer full transparency in our offering to advertisers. Our business development team carefully selects each site that we represent or include into our ad network and only include brand safe sites.
Are publishers across the region engaging with exchanges? Are they looking at creating private exchanges?
There's been a lot of talk around creating private exchanges but we have not seen any sizeable ones to date. Some publishers are testing exchanges and by no means have made any decisions or long-term commitments on it. 
Are advertisers aware of programmatic media buying?
Yes but again have not embraced it in full force.
Does Pixel Group have an exchange strategy?  Are you likely to work with exchanges, DSPs or Agency Trading Desks?
We don't currently have one but are evaluating the options. We will do what's best to serve our client's needs.
How common is behavioural targeting/audience buying?  Are agencies and advertisers buying into the potential?  What is Pixel Media Asia's offering in this area?
 There's a lot of interest in this area but again I believe limited budget that has been allocated to it. Agencies are testing and figuring it out.  We have audience buying solutions and are working towards a behavioral one. 
How developed is the third party data market?  Is Pixel Group doing much in the data space – are you leveraging first or third party data to deliver more value for advertisers?
Not at all developed since there are no companies offering this in the marketplace in Asia. We aren't leveraging it since there's no sizeable available data to leverage on.
What trends are we likely to see in the display market in APAC e.g. video, mobile, branded entertainment?
We think that video, which includes branded video entertainment and mobile ads will be a high growth engine in APAC. In addition, we believe that Asia will continue to experience high double digit growth in terms of digital budget as advertisers continue to invest further in this space.
What's coming up for Pixel Group in the next year?
Watch this space.
Follow ExchangeWire APAC on @ew_apac
Join us on Linkedin: ExchangeWire: Ad Trading, APAC
Ad NetworkAd ServerAdvertiserAgencyAPACChinaCreativeDataDigital MarketingDisplayExchangeInventoryMedia SpendMobilePerformanceProgrammaticPublisherTargetingTechnologyVideo