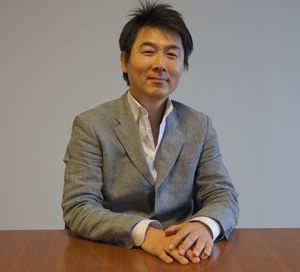 Hidetaka Fukata is Executive Officer, Head of e-Business Group, at D.A. Consortium Inc. Here he discusses the launch of i-Effect, DAC's new third-party ad server.
Can you give some background to "i-Effect(TM)" DAC's new third party ad-serving technology?

Even though Third Party Ad-serving was introduced to Japan over a decade ago, Japanese Advertisers and Agencies have been reluctant to adopt it for a number of reasons, including the fact that the service models proposed by the non-Japanese vendors did not match local business practices; a perception of ad-serving fees being high and, perhaps most significantly, the fact that major Publishers disallow third party ad-serving. As such, the idea of Third Party Ad-serving until recently had largely yet to be accepted.
In recent years, however, Advertisers and Agencies have realized the necessity of allocating their spend on online advertising more effectively rather than just relying heavily on SEO and search ads. They have come to see Third Party Ad-serving as a valuable solution for measuring overall campaign effectiveness. As well, Japanese Publishers have become accustomed to the presence of third party ad-serving.
In line with these changes, DAC has released a third party ad-serving solution called i-EffectTM, which meet the needs of Advertisers and Agencies in Japan with a flexible service model and pricing. As well as offering core features for managing, tracking and reporting on advertising campaigns, i-EffectTM also enables auto-optimization of creative and copy. This auto-optimization feature, made possible by the latest ad-serving technology, is essential for maximizing advertising effectiveness resulting in higher conversion rates.
In summary, i-EffectTM is a tool that can be used for not only evaluating campaign effectiveness, it also delivers the ability to deliver an increase in a campaign's return on investment.
ExchangeWire