The Road to Effective Publisher Yield Management
by Lindsay Rowntree on 11th May 2016 in News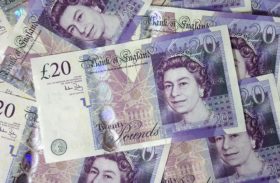 Holistic yield management: a popular solution for publishers to be able to effectively monetise their offering, yet still considered a distant mirage for many. ExchangeWire speak with Charles Yardley (pictured below), chief operational executive, City A.M., about their move into automated guaranteed, and how the fact that programmatic is no longer only referring to remnant inventory allows for improved management of yield.
City A.M. recently announced a partnership with Ad Eye to allow direct buyers access to their inventory through the Ad Eye marketplace, as it builds a broader focus on creating cost effective, yet premium, ad experiences.
The partnership will cement City A.M.'s move into programmatic advertising, creating operational efficiencies, but also being able to offer better targeted buys.
City A.M. have always been open about their efforts to maximise monetisation; and they made the news in October 2015 by being the first UK newspaper to stop readers using the Firefox browser from accessing their site with ad blockers installed. They announced in December 2015 that the trial had been a success, with more than a quarter of all readers switching off ad blockers to access City A.M. content. Off the back of this success, they rolled out the ad-blocking software to all browsers.
In the next stage of their aim for control and transparency, City A.M.'s shift into the automated guaranteed ad space will allow the publisher to guarantee campaigns directly to advertisers, with the latter being able to access City A.M.'s first-party data through the Ad Eye platform, at a guaranteed CPM.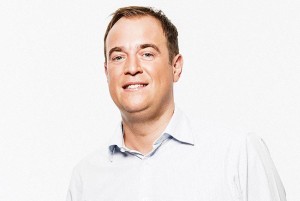 Direct access to publisher inventory through automated guaranteed is still in its infancy; but with benefits to both publishers and advertisers, it will become a core driver of future growth for City A.M.'s programmatic business. Yardley confirmed: "Automated Guaranteed is a relatively new approach to programmatic in the UK; however, it is starting to be adopted and considered by more and more premium publishers, holding groups, agencies, and trading desks. For City A.M., it allows us to have direct contact, control and transparency."
With City A.M. already having adopted a programmatic strategy, and now entering into the world of automated, direct-sold campaigns, the ability to holistically manage their inventory yield will become a reality. As publisher trading models continue to evolve, so do new methods for managing publisher yield. As Yardley says, holistic yield management is a popular choice among publishers as programmatic becomes an even more efficient buying method: "Programmatic demand is moving from a 'remnant' solution to a more efficient buying method, for even direct sales teams, which is coupled with the need for improved yield management and automated solutions, rather than management through traditional means."
As effective as holistic yield management is as the solution to effective publisher monetisation, allowing publishers to maximise their yields through multiple demand sources, being able to compete with each other, it does have its limitations. "Holistic yield is automated, so if there is a requirement to manually prioritise a client or campaign, this interrupts the yield optimisation", qualifies Yardley.
Holistic yield management allows publishers to maximise revenue by selling direct and remnant inventory to the right channels; but how does this affect the dynamic allocation of inventory? According to Yardley: "Direct wins over remnant. However, considering the rise in demand for programmatic buying, it has pushed up the value of remnant inventory. Direct only serves to increase remnant yields, rather than displace it all together." So, both direct and remnant still hold value to the publisher. And, in fact, optimising inventory allocation to allow for both, harmoniously, does drive more remnant inventory yield for the publisher.
That said, holistic yield management still sounds like the stuff of dreams for many publishers. A fragmented marketplace, and legacy buying models, make the transition into holistically managing both direct and remnant inventory, without creating overlap, is still causing challenges.
Effective publisher monetisation is still limited by existing silos. As Yardley says, the numerous technology vendors within the market are all taking a piece of advertising spend: "From the client to the publisher there are multiple technologies involved, be it ad servers, DSPs, brand verification tools, data providers, or SSPs." According to Yardley, a core reason City A.M. partnered with Ad Eye is because of the transparency it affords them as a publisher: "[It] brings an alternative solution to clients that allows them to trade on a programmatic basis without all the hidden technology fees (tax) normally associated with this."
For City A.M. this partnership is taking them down a new route to holistically manage their inventory – an automated process of selling guaranteed inventory without the need for an auction. Automated guaranteed will allow City A.M. to take control of their pricing and allow guaranteed campaigns to advertisers, theoretically reducing wastage and overlap between direct and remnant. As direct buys still make up the vast majority of publisher revenue (63% according to Ad Eye), the ability to have more control over the direct market should herald a new dawn for publishers' quest towards selling ad space.