Rubicon Project Report Now Showing Big Percentage Of Publishers Selling Via RTB
by Ciaran O'Kane on 12th Oct 2011 in News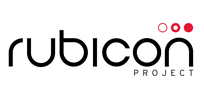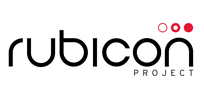 Another week, another report. These Rubicon Project reports are coming thick and fast - but as ever the data provides a fascinating insight into the evolution of the display market. This week's instalment focuses on the sell-side. Canvassers spoke to over 500 publishers globally - and the results will doubtless spark a lot of debate.
The top line figure that will certainly raise some eyebrows - and almost certain guffaws from RTB nay sayers - is that 44% of publishers are now selling their online display inventory via real-time bidding. This number suggests that there is enough liquidity in the premium dynamic marketplace than was first thought. Publishers it would seem are looking to the automated channel to increase yield - and it seems to be a strategy that is paying off. The publishers interviewed saw a 20% revenue lift in 2011 due to RTB.
What about the private marketplace I hear you say? Well, the report is saying adoption of the private exchange model has been robust and continues to grow:
- One in 10 publishers say they have established a private marketplace, and further 35% say they are planning to.
- More than three quarters (78%) of publishers with private exchanges say that this has resulted in demonstrable revenue and a positive lift on yield.
For me the most fascinating thing about these reports is the numbers around the ad networks. Only 37% of ad networks are using RTB to buy inventory. That's a really really low number. Why? Maybe they are able to buy in bulk form publishers at a slightly higher price. Maybe premium publishers aren't making inventory available through the automated channels. Possibly - but not likely. Are we seeing a sea change in the way publishers are selling remnant inventory? Are ad nets being locked out of the private auctions? I can't understand why any ad net, worth its salt, would not be trading in the dynamic marketplace. I don't want to read into these numbers too much (as any report should come with a health warning) - but I suspect trading desks are now getting access to the publisher inventory ahead of the ad nets in real time auctions.
But then I could be completely wrong - AGAIN! This report has a whole clutch of data about how the ad net/publisher relationship continues to be a crucial piece of the online display eco-system:
- Three-quarters (74%) of US publishers sell through ad networks, compared to 61% in Europe.
- A third (33%) of publishers say they work with more ad networks than a year ago, but 28% work with fewer ad networks.
- On average, globally, 42% of display inventory goes to ad networks, increasing to 51% for the US but decreasing to 34% for Europe.
- On average, globally, 35% of display advertising revenue comes from ad networks (42% in North America and 27% in Europe), up from 33% in 2009.
There is some interesting data in the Econsultancy/ Rubicon report. Conclusions? RTB is growing - and fast. It's come from nowhere to establish itself as an integral part of the media buying landscape within a short period of time. The publisher network grip on publisher inventory will weaken with the continued growth of RTB and the adoption of the private exchange model. We are in the early days. But already there is clear message from the market: ad nets that can't evolve are going to find themselves in real trouble over the coming 12-24 months.
Ad NetworkAd ServerAdvertiserAgencyDACHDisplayDSPEMEAExchangeProgrammaticPublisherTrading