Erich Wasserman Discusses The MediaMath Open Solution, Getting Access To Quality Supply And MediaMath In Europe
by Ciaran O'Kane on 12th Mar 2012 in News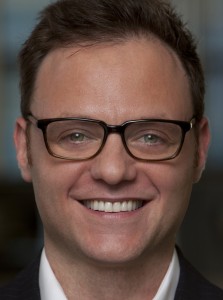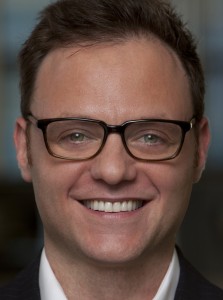 Erich Wasserman is Co-Founder & GM EMEA at MediaMath. Here he discusses the MediaMath proposition in Europe, the new "Open" solution, the "private marketplace" and the Rest Of the World expansion plans.
For those unaware of MediaMath - and I'm sure there are very few - can you give an overview of the MediaMath offering in Europe?

Our focus is firmly on technology adoption. When we expanded to Europe from the US we found that the European market had been serviced primarily by poorly designed, and therefore confusing software, supported by teams whose experience was limited.
We have strived to change that: MediaMath's TerminalOne DSP is built and optimised for buyers and their needs; our team consists of company founders who built the first agency trading desks and incubated the DSP market. MediaMath takes this market very seriously. Our approach has led to a great deal of technology adoption here and in Europe, particularly in France and Holland, and increasingly in the major markets such as Germany.
You have just launched MediaMath Open. Could you tell us about it?

MediaMath Open is a partner certification program that offers our clients the ability to access best-of-breed offerings across media, data, ad serving, video, mobile, verification, brand measurement and more. Clients are able to take advantage of a thriving, innovative and robust marketplace within the digital ad tech landscape seamlessly and measurably.
Our mandate is to provide an interoperable platform for digital commerce, and Open minimises complexity and maximises business impact.
Do you think there is a lot of confusion here around Demand Side Platforms? It feels like everyone is trying to brand itself as a trading platform. Even venerable digital consultancies are undertaking reports around the phenomenon. How would you define a 'DSP'?

When we arrived in the European market we took some time to listen and to understand how publishers, SSPs and buyers viewed the DSP offering. One common definition was that it provided unified access to a great deal of biddable inventory. Pretty boring, and far from delivering enough value.
Our message remains simple: the DSP is an operating system built to optimise control over and business impact of digital advertising. Whether it's reach to valuable audiences or pushing product off the shelves, there is always a metric to which marketers seek to optimise. The DSP should provide these functionalities at a great degree of scale.
RTB media is great place to start from a media perspective; however, we feel the DSP mandate is far broader and needs to respect first the ways in which buyers and sellers conduct commerce, and then to innovate and provide more efficient means of doing so through technology. Thus our Open product will continue to support multiple (and emerging) media formats and digital channels such as video, mobile, rich media, social, IPTV and digital outdoor. If the media has an IP address, then the DSP should address it while unifying metrics and enabling quick-to-market strategies.
Now, our DSP definition notwithstanding, buyers should be wary of offerings whose focus is conflicted: a technology that professes to maximise ROI for advertisers while also maximising ROI for the publishers from whom those advertisers buy excels at neither.
As the exchange eco-system evolves, supply becomes even more important. Can you give some insight on the MediaMath 'Private Marketplace' offering?

We lean heavily into our Private Marketplace offering, which is the means by which our clients find specific publishers from whom they seek to buy in an automated way. We view this as one of the key trends within the automated markets. Marketers love it because they are able to buy more of what's working for them in a transparent and automated way; publishers meet this demand by opening up inventory to specific buyers at prices that respect the value of their inventory.
There are over 15 billion impressions available daily across the European exchange eco-system. How is MediaMath working with advertisers and agencies to manage campaigns across this vast availability of inventory? And how does retargeting figure in?

We are incentivised to provide as much access to digital media liquidity as possible; this leads directly to our clients' business growth. We have a very aggressive business strategy across Europe to make addressable the sources of media that are most liquid.
With this liquidity comes the responsibility to enable clients to extract real, measurable value through technology.
This can mean enabling clients to push and activate valuable data across their media. For example, a consumer who bought a brand's "Product X" is likely interested in a slew of that advertiser's other products, and the creative can be tailored dynamically to upsell or cross-sell based on each consumer's unique situation… at the right price for the advertiser. For us, enabling strategies like these means providing data management tools that work seamlessly with media liquidity; this is one way we enable clients to only buy media that's impactful to their business.
Related to this, retargeting is indeed a hot topic: many approaches distinctly separate retargeting from prospecting and thus miss out on a great opportunity to grow business. Properly deployed, the value of retargeting should extend well beyond the immediate efficiencies of this limited yet valuable pool of users. Yes, you want to maximise reach to this pool of hand-raisers, but business is best grown by using smart technology to learn from this pool and then target the rest of the market within a single system.
Here again, our responsibility is to provide powerful buying algorithms that leverage available data to increase reach and sales. Assumed here, by the way, is 100% transparency regarding how the system relies on particular data and media strategies to produce results. Marketers then maximise the purchase of media that's working for their goals while understanding exactly how those goals are achieved.
What are your plans for international expansion?

We are expanding across multiple dimensions (and having a blast doing so!). EMEA HQ in London continues to grow and our team is expanding fast, keeping pace with our expanding client base. Other KPIs against the business include MediaMath continually adding more addressable media and data in more and more of the European media markets. We recognise that each country in Europe has different sources of data liquidity and we need to respect clients' needs to bring those media and data sources into the platform. We are always adding more features and functionality to the system as a result of partnerships with best-of-breed solutions or via MediaMath innovation.
On the business side, we continue our aggressive expansion into the major media markets in Europe. Our oldest client in Europe is in Paris and we've established a great book of business in France. We'll also be aggressively expanding into the German market – watch for news on that score shortly.
Erich Wasserman, Co-Founder & GM EMEA, MediaMath will be speaking at the upcoming Ad Trader Conference on April 19. Be sure to get your ticket for the insider's view on the German display market.
Ad ServerAdvertiserAgencyDACHDisplayDSPEMEAProgrammaticPublisherTradingTrading Desk