Xaxis Eyes Eastern Promise With Russian Launch
by Ronan Shields on 25th Jun 2014 in News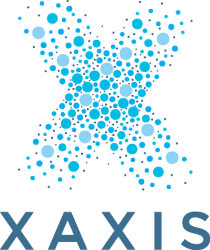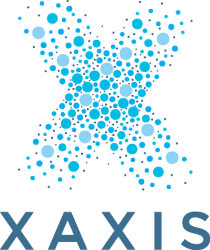 Xaxis has announced the formal opening of its Russian office, and the appointment of Nikolay Bulanov as Xaxis, managing director, Russia, as it aims to tap into the nascent, but rapidly expanding real-time bidding (RTB) market, valued at $37.7m last year, according to local sources.

Xaxis, the GroupM trading desk, has today (25 June) announced the launch of operations its Russian office headed-up by Bulanov, who joins from Moscow-based media buying firm Media Set where he served as director of business development.

The move brings the company's total office count to 33 locations and provides global advertisers and publishers with unparalleled capability in implementing data-driven digital marketing initiatives across display, mobile, online video and social channels.
Bulanov will report to Caspar Schlickum, Xaxis, CEO, EMEA, who told ExchangeWire the opening was part of the GroupM outfit's strategy of expanding beyond its existing European base, post the integration of Xaxis and 24/7 Media.
"Russia is a key market for many of our global clients with a large, tech-savvy population of around 70 million [Russia's population is estimated to be 144 million], connected consumers," he said.
"Russia is quite different to the rest of Europe, so it was important to have someone who knew the local landscape. We've yet to enter a market without hiring a local managing director," he told ExchangeWire.
Russian Roll Out Strategy
Besides recruiting talent with knowledge of the local market structure and dynamics, Xaxis is adopting a two-step approach to its roll out, according to Schlikum.
The first step includes the roll out of its data management platform (DMP) Turbine, which will be live in Russia by the end of the summer. With the second "work stream" involving sourcing the required inventory, according to Schlikum.
In a market where interpersonal relationships are considered key to business success; one key question stands out on the Xaixs launch; will it stick with its long-standing (US-based) ad tech partner AppNexus, or will it choose to pair with the Russia-based AppNexus rival IPONWEB?
"Things like that are still being ironed out," said Schlikum in answer to this question. "It's not something we really have to comment on right now."
Bulanov added: "Programmatic is still very much a nascent slice of the overall Russian digital media market compared to more established regions such as the US and UK, but is growing rapidly.
"Xaxis has built unique capabilities and products for driving performance and value for brands programmatically and the timing is right to launch the business in one of the fastest growing digital markets worldwide."
Market forecasts
Forecast figures published by local market players indicate the Russian RTB market is set to flourish in 2014, and beyond as Western-based market players seek to forge local alliances, as evidenced by Google pairing with local market search engine giant Yandex earlier this year.
Writing in ExchangeWire earlier this year, Nick Davidov, managing director of Russia-based the Pult Group, explained how such a strategy was the best course of action for such companies to adopt given the unique market dynamics there.
Apetite for ad tech
However, in the same piece he also discussed how this process of integration was also fuelling demand for ad tech technologies: "Russian ad tech companies are also increasingly using big data to add greater predictive elements to marketing campaigns.
These elements could include accurately predicting how real world factors influence an online campaign and automating the correct response."
Earlier this year, Russian supply-side platform (SSP) Adfox released a report estimating that 6% of the entire Russian display ad market was generated by RTB, according to a comparison with figures from the Russian Association of Communication Agencies.
Market statistics
Nikita Pasynkov, ADFOX, said: "In 2013 RTB the market in Russia has developed rapidly. New players started their business and companies that started earlier have decided on their specialisations.
"More tools and opportunities for RTB-buying became available for advertisers. As a result, the market has grown significantly, and in 2014 this growth will continue."
A further look at the report indicates that the '240x400 ' ad formats are the most in-demand ad in Russia, the purchase rate of such ad formats via RTB grew by 80% in 2013, according to the format. The next most popular is the ad type is 728x90, other formats are almost ousted.
Furthermore, a report by also published earlier this year by RTB House, an ad tech firm with extensive operations across Eastern Europe and Russia, published research indicating that Russia has the highest click through rate (CTR) in the region.
The report reads: "The highest click-through rate (i.e. the relation between the number of clicks and ad displays) was shown in Russia at (0.44%)."
Maciek Mikołajczak, from RTB House, said: "We've found that ads served via real time bidding are able to achieve significantly higher CTR compared to overall display ad performance."
The analysis also identified the most effective ads formats. The highest ranked format was a large banner size at 300x600 (CTR: 1.30%) followed by banner sizes at 300x300 (1.03%), 750x200 (0.79%) and 240x400 (0.72%).
The data was derived from personalised retargeting tools developed by RTB House in January 2014.
AdvertiserAgencyDisplayDSPEMEALocationMartechMedia SpendProgrammaticTradingTrading Desk