The Russian Ad Tech Sector And How It Differs From The West
by Ronan Shields on 13th May 2014 in News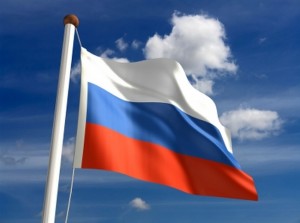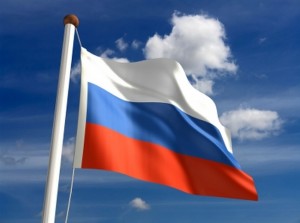 Nick Davidov, The Pult Group, managing director, discusses the future of ad tech in Russia and what the West can learn from its development, as well as the unique market dynamics there which make it such a difficult market to crack for those firms based in the US and Western Europe.

The Russian ad tech sector has been particularly successful in creating products for SMEs. This is due to the lower proportion of large companies in Russia compared to the West. Consequently, Russian automated self-service platforms have grown rapidly in the last three years and are among the most advanced in the world.

They appeal to smaller companies that do not have the budget to retain digital agencies. The focus on working with SMEs may explain why US and European companies have had difficulty dominating the market. Many large Western ad tech companies such as Rubicon and Pubmatic focus on products that service large corporate brands, as such there is more emphasis on the 'reach' of a campaign. The value of each ad click or view is less of a priority and consequently less attention is paid to analytics.
Providing 'Russian' services via 'mainstream' tech
Russian ad tech companies have also integrated mainstream products such as Adobe Adlens and Marin Software into their products, while also augmenting their offering with localised SEO and contextual advertising. The result is fully localised online ad campaigns tuned to get the best value for money.
A good example of a smaller regional company doing precisely this is Garpun. It has made a virtue of competing against large international companies by offering bespoke 'Russian' online advertising campaigns.
Using weather or political events to predict campaign behaviour
Russian ad tech companies are also increasingly using big data to add greater predictive elements to marketing campaigns. These elements could include accurately predicting how real world factors influence an online campaign and automating the correct response.
The influence of weather or political events on online behaviour is a key example of this.
IPONWEB, a UK-founded, Russian-based company, that builds media trading technology platforms, is exploring this field by developing learning algorithms that can predict consumer behaviour. Although this technology is in its infancy, the rapid adoption of new ad tech tools has been one of the differentiating qualities of the Russian market.
Each of the last five years has been characterised by a breakthrough in acceptance of cutting-edge ad tech by Russian businesses. For example, 2013 was the year real-time bidding (RTB) gained widespread adoption with companies such as Ad Fox – and before that, companies such as my own – pioneered automated search marketing platforms.
If 2014 and 2015 will be the years of 'big data' in ad tech, looking further ahead to 2015-16, we are likely to see more of an emphasis on the 'value' of ad campaigns, with greater work towards developing more complex metrics for measuring engagement.
Different approach to metrics, experimentation
Russian companies such as gazprommedia digital and imho vi, that focus on 'clicks per engagement' (CPE) models or 'cost per video completion' (CPVC), rather than the traditional 'cost per mille' (CPM), are already gaining significant traction in the market.
CPI based analytics are engrained in the Western approach to ad tech and highlight a cultural difference with Russia that will become more significant in the next five years. As mentioned earlier, the Russian ad tech sector's unique selling point is its focus on small and medium sized businesses.
Not only does this focus marketing campaigns on value, it also spurs innovation as smaller companies are generally keen to experiment with technology that could give them an edge over competitors. The relatively short history of Russian ad tech has already borne this out: according to Ad Fox, RTB will account for 10% of the Russian display advertising market as soon as 2015.
Although this compares to 14% currently in the US, it is worth remembering that the North American tech market is significantly more mature and indicates that the gap will close quickly. It also points towards Russian ad tech companies gaining an advantage in relation to new products that leverage big data and use more refined analytics.
The expansion of the Russian ad sector
Currently, most major Russian ad tech companies concentrate on doing business in the domestic market and other emerging economies. This will change in the next few years as they increasingly turn their attention to Western economies and take on global players such as Google and Facebook in their own back garden.
Yandex Direct is already geared to make such a move and Ad River which specialises in RTB is also likely to make a major impact not only in the West but in key markets such as Brazil.
Looking ahead, Western ad tech companies would be well placed to heed the example of the Russian market by emphasising the value of ad tech campaigns over their reach and doing more to up-sell innovative products to their clients.
The Pult Group is a Russia-based ad tech firm
AdvertiserAnalyticsEMEASaaSTargetingTrading