Half of ANZ Firms Don't Understand Customer Journey; Dentsu Aegis Acquires China's VeryStar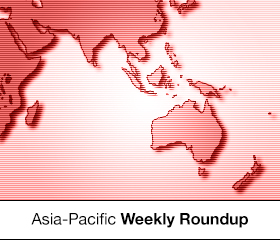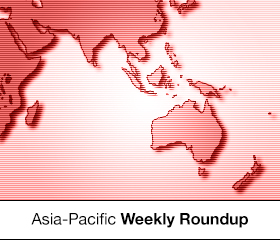 In this weekly segment, ExchangeWire sum up key industry updates on ad tech from around the Asia-Pacific region – and in this edition: Half of ANZ firms don't understand customer journey; Dentsu Aegis acquires China's VeryStar; Radio ads climb in metro AU; Mobile Embrace expands into Singapore & Malaysia; Singapore ad firm unveils programmatic platform; and Oracle Marketing Cloud powers SEA e-commerce platform.
Half of ANZ firms don't understand customer journey
Just half of organisations in Australia and New Zealand say they have at least an "intermediate" understanding of the customer journey. The other 50% feel they have only an "elementary" level of understanding, with many missing parts across the customer journey.
Most marketers in ANZ were unable to piece together the customer journey and, hence, are unsure why customers chose their products and services over another, revealed a survey conducted by Econsultancy, in partnership with Epsilon, which polled 350 marketers in both countries.
"This is a gap that needs to be addressed if marketers are going to continue to gain influence and grow their budgets within companies", wrote Jeff Rajeck, a researcher at Econsultancy.
Asked to describe their level of maturity in customer experience, 53% said they were "not very advanced", while 33% said they were "very", or "quite", advanced. The remaining 14% said they were "immature", or had yet to start on efforts to improve customer experience.
Several still turned to traditional metrics to assess the success of their initiatives. About 45% said they used conversion rates to measure the returns on investment (ROI) in customer experience, while 43% said they used sales as an indicator.
Rajeck noted: "This is disappointing. The reason for implementing [customer experience] programmes is to improve what customers think about our companies, not just to get them to buy more stuff. More conversions and sales are necessary in the long run; but measuring conversion rates is not the best way to determine the success of a [customer experience] initiative."
Some 46%, however, were tapping Net Promoter Score to measure ROI, the survey revealed. Another 63% of respondents said their company would differentiate themselves over the next five years through initiatives in enhancing customer experience.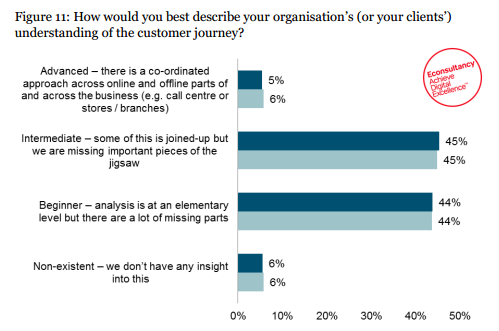 Dentsu Aegis acquires China's VeryStar
Dentsu Aegis Network has acquired a 60% stake in mobile and online retail commerce agency, Shanghai VeryStar Internet Science and Technology, with the option to increase its share to 100% at a later date.
The Japanese agency group said VeryStar would become part of its digital agency brand, Isobar, in China and renamed "VeryStar – Linked by Isobar". The latter's founder and CEO, Jiang Milan, will lead the newly formed company and report to Isobar China Group CEO Jane Lin-Baden.
Based in Shanghai, VeryStar was founded in 2011 and offered a range of services, including implementation of advertising campaigns that tap social and digital media, as well as development of customer relationship and loyalty programmes. It is a certified mobile platform design agency for mobile messaging app WeChat and mobile payment platform Alipay
Dentsu Aegis Network Asia-Pacific CEO Nick Waters said: "China is now the largest e-commerce market in the world and this is a key capability for the group. VeryStar offers a rare opportunity to bring in that expertise to take full advantage of the rapid growth of the commerce market over the next few years."
Radio ads climb in metro AU
Commercial radio ads saw growth across all five metropolitan markets in Australia, climbing 6.5% in April 2016, compared to the same month last year.
The ad platform generated AUD$60.11m (£31.9m) for the month, according to stats from Deloitte and released by Commercial Radio Australia (CRA).
Commercial radio ads in Brisbane grew 10.49% to AUD$9.3m (£4.94m), while Melbourne clocked an 8.36% increase to AUD$18.93m (£10.05m). Sydney also saw a 5.4% growth to AUD$18.18m (£9.65m), Adelaide climbed 5.49%, to AUD$5.61m (£2.98m), and Perth increased 1.26% to AUD$8.09m (£4.29m).
CRA CEO Joan Warner said: "Radio advertising used alone, or with other media, consistently increases ROI and continues to provide a cost-effective and quick-to-market option for advertisers."
These April numbers pushed total radio ad revenue for the first 10 months of the financial year to AUD$632.62m (£335.71m) across the five metropolitan markets, up 6.06% over the previous year.
Mobile Embrace expands into Singapore & Malaysia
The mobile commerce vendor has launched its cloud-based performance marketing tech platform in the two Southeast Asian markets, as part of its expansion plans across the region.
Mobile Embrace said it was looking to drive its mobile marketing and direct-carrier billing businesses. CEO and co-founder Chris Thorpe said: "Southeast Asia presents a huge opportunity for our performance-marketing operations and is expected to add significantly to our performance-marketing revenue streams through expansion in Singapore, Malaysia, and new markets in the region, as we roll out the offering."
The Sydney-based company opened an office in Kuala Lumpur, Malaysia.
Singapore ad firm unveils programmatic platform

AdAsia Holdings has launched a platform to offer programmatic buying and integrated report management.
The AdAsia Digital Platform was designed to help advertisers and agencies consolidate campaign reports across different ad platforms and manage their programmatic buys via a single dashboard.
The Singapore-based online ad company also launched an advertising network, targeted at local media and publishers across Southeast Asia, enabling them to access and make local inventory available via the platform.
According to AdAsia CEO and founder Kosuke Sogo, the AdAsia Digital Platform had been slated to deploy in 30 companies, which would be able to access multiple DSPs and ad networks, establish direct deals with publishers, and access an integrated reporting management system, among other features.
Oracle Marketing Cloud powers SEA e-commerce platform
Zalora has renewed its partnership with Oracle Marketing Cloud, using the platform to deliver targeted and personalised marketing content to its customers.
The Southeast Asian e-commerce operator began tapping Oracle's software suite in 2013 to manage its customer communications, which spanned across 10 million app users, seven million Facebook fans, 500,000 Instagram followers, and 120,000 Twitter followers.
Zalora's head of regional CRM, Joshua Tan, said: "For us, it is not just about understanding our customers preferences, but making sure we listen and respond to their digital body language to develop a personalised dialogue with each and every customer.
"Our earlier marketing efforts were batch and blast; but as the business evolved, we saw the need to respond to increased expectations from our customers for a personalised dialogue", Tan explained. "Being able to orchestrate individualised communications and make informed, data-driven decisions is key. Having the right tools makes our job much easier."
Ad NetworkAdvertiserAgencyAPACAustraliaChinaMedia SpendMobilePerformanceProgrammaticPublisherSingapore