Consumers Want Benefits from Data Sharing; Video Is Key for App-Install Success
by Sonja Kroll on 6th Jul 2018 in News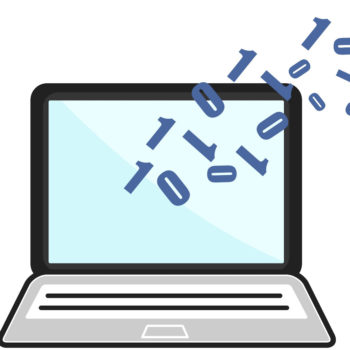 ExchangeWire rounds up some of the biggest stories in the European digital advertising space. In this week's edition: Consumers Want Benefits from Data Sharing; Video Is Key to App Install Success; Seven West Media Integrates Lotame DMP & Telaria SSP; New Server-Side & Mobile In-App Solution by PubNative; and Cedato Launches Instream Video Format 'IntentView'.
Consumers Want Benefits from Data Sharing
'Global data privacy: What the consumer really thinks' is a report commissioned by the GDMA, DMA UK, and Acxiom. According to the study, consumers worldwide actually have a positive attitude towards data sharing – given that they benefit from allowing businesses to use their data.
Surveying consumers in 10 markets worldwide, the study finds that more than half (51%) of the respondents are happy to share their data with businesses, as long as there is a clear benefit for doing so. However, 74% of consumers are conscious of, and have concerns about, their online privacy.
"We are in a new era of data privacy. Questions have been raised about whether major data breaches and increased talk about the value of our personal data is impacting consumer anxiety over how their information is used. In fact, our research shows that even though consumers are more aware than ever, and have concerns about their online privacy, the majority will continue to share their personal information if they trust the organisation and gain something in return", says Chris Combemale, Group CEO, DMA.
The recent introduction of new privacy regulations in Europe adequately reflect the attitudes of the consumers: 83% of the survey participants across all 10 markets responded that they would like more control over their personal information. Thus, trust in the companies that collect and use data is paramount. Almost half (49%) of consumers across global markets cite trust as a one of the top three factors that make them happy to share personal information with a company. However, 78% of consumers believe that businesses benefit disproportionately from data sharing, making it more important than ever for data-collecting organisations to maintain consumers' trust through transparency and options for control of their own personal data.
Video Is Key to App Install Success
Measurement specialists AppsFlyer have conducted a data study on app marketing in the UK and Western Europe, based on data from 1.3 billion installs, over 80 billion app-opens, and 290 million installs with cost data. According to the study, video continues to play a key role when it comes to motivating consumers to install apps. The study finds that installs from video ads in the UK increased 71% between 2017 and 2018.
Although user attention spans on apps is decreasing, advertisers are increasing their investment in app installs: AppsFlyer predicts an increase in ad spend, with advertisers spending 2.3 times more on app installs over three years (2017 to 2020), thanks to growth in the mobile attribution market. As a consequence, app install costs are rising, too, with the CPI increasing by 10% year-on-year.
AppsFlyer also finds that app install fraud is significantly higher in the UK than in Western Europe, with the UK subjected to 20-30% higher fraud than Western Europe. The top drivers of app installs are Facebook and Google.
Seven West Media Integrates Lotame DMP & Telaria SSP
Combining its Lotame DMP and Telaria SSP, Seven Media wants to enhance their programmatic video content solutions. According to the release, the integration follows SWM's investment in its audience intelligence and programmatic capabilities and is a further step in the process of growing its logged-in user base.
"Premium Programmatic is increasingly the dominant form of transacting on long-form video, with over 60% of Seven's BVOD inventory traded in this way. At the same time, clients are demanding more sophisticated targeting solutions to drive better outcomes in the most efficient way possible", comments James Bayes, digital sales director, SWM. "Recognising these trends, we have brought our DMP and SSP together to make audience targeting available to our clients programmatically."
SWM is currently working on a number of strategic data partnerships in a bid to expand first-party data capabilities.
New Server-Side & Mobile In-App Solution by PubNative
German mobile monetisation platform PubNative launches a hybrid server-side exchange bidding solution. Dubbed 'Hybid', the new solution is to give app developers more control over ad decisioning, enabling multiple bids in a unified auction.
"PubNative's hybrid solution is a necessary shift to a more level playing field, where buyers no longer bid in the dark, competing on 100% of the impression opportunities available and only bidding if it matches their desired audience", explains Ionut Ciobotaru, CEO, PubNative – i.e. publishers can segment valuable impressions to the buyers willing to pay most by processing parallel auctions during which bids are received in real time before the server makes an ad call.
PubNative says the new process is more transparent and efficient, increasing inventory for buyers and maximising yield for publishers. "The technology also helps publishers understand the value of their inventory and deliver high-quality content experiences for their users", adds Ciobotaru. "HyBid is a crucial step toward democratising the advertising technology industry by opening up media access to all potential buyers instead of a preferred few. I'm confident that the improved transparency will encourage more brand advertisers to invest in mobile, which in turn will push more revenue through the entire ecosystem."
Cedato Launches Instream Video Format 'IntentView'
Cedato wants to give marketers greater value via engagement-driven video ads. IntentView is an instream picture-in-picture overlay in the shape of a dynamic video thumbnail preview. When users react to the ad, the thumbnail expands into a full-view video ad with sound-on, while the video content is paused. Unengaged thumbnails automatically disappear after several seconds.
Cedato says the format will benefit marketers and publishers alike, as users are kept happy by having the ultimate choice over the video display: marketers only pay for user-initiated views, thus only paying for ads that have been initiated by users. The activation of each impression is based on the user's show of intent, thereby delivering more accurate and reliable engagement metrics.
Cedato suggests that IntentView videos could create new revenue sources, thanks to better user experiences, as ads are activated strictly by user intent.
Ad ServerCustomer ExperienceDataIn-AppMobileMonetisationNativeProgrammaticPublisherSupply SideTransparency