LUMA reports fall in digital deals; IAS report reveals Australia's brand safety triumphs
by Grace Dillon on 3rd Apr 2020 in News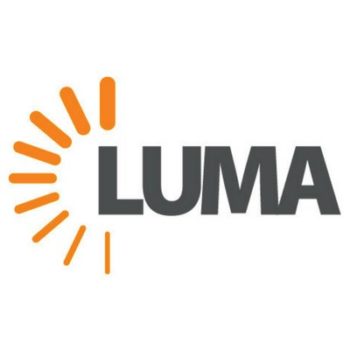 In this weekly segment, ExchangeWire sums up key industry updates on ad tech from around the world. In this edition: LUMA reports fall in digital deals; IAS report reveals Australia's brand safety triumphs; BidSwitch finds media buyers want direct path to inventory; Illuma's contextual targeting outperforming traditional brand uplift; OnAudience.com examines European adherence to lockdown; and 5 ideas for publishers in a Corona revenue vortex.
LUMA partners has released a Market Report examining activity in the public and private markets over Q1 of 2020. The report revealed a concerning but unsurprising fall in deals across the digital sphere, with fewer deals in ad tech and martech, as well as in Digital Content, compared to Q1 of 2019 (~50% and ~20% respectively). Ad tech and martech both suffered a fall in their aggregate market value, with ad tech experiencing a particularly sharp decline.
The fall in deals can be attributed to the dramatic backdrop of the last few months: the ongoing coronavirus crisis has had a substantial impact on the global economy, causing disruption to, and even the cancelling of, upcoming deals; this instability has been exacerbated by Russia and Saudi Arabia instigating a price war on oil at the beginning of March.
Despite the downturn, positive progress did occur over the last quarter, including Salesforce's acquisition of two martech companies, two major acquisitions in the digital sports content space, and a range of notable financing rounds across ad tech, martech, digital content, and D2C.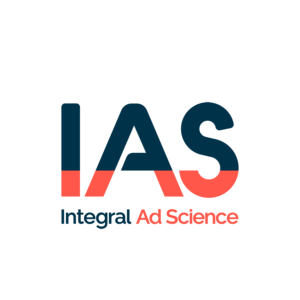 Australia was one of the strongest performing countries for advertising media quality across all of the key benchmarks during H2 2019, a Media Quality Report by IAS has found. Australia's brand risk for desktop display improved from 4.6% 'unsafe' content in H2 2018 to 1.9% in H2 2019. The country's brand risk on mobile web video was also significantly reduced from 8.7% in H2 2018 to 4.2% in H2 2019 (the worldwide average came in at 7.7%), and Australia also saw decreases in brand risk across environments and formats, primarily driven by a reduction in programmatic brand risk compared to H1 2019.
Australia's viewability rates rose across all formats and environments compared to the previous year: desktop display stood at 71.7% and desktop video at 75.5%, compared to the worldwide averages of 71% and 74.1% respectively. For Australia, mobile continued to show positive performance for viewability: mobile web video inventory hit 70.9% in H2 2019, a huge improvement from 63.9% in H2 2018. Mobile app display reported 69.9% viewability, beating the worldwide viewability rate of 68.7%. One key driver for increased global viewability metrics was programmatic inventory, which saw greater margins of increase than publisher-direct inventory, both globally and within individual markets.
Mobile in-app display time-in-view averaged more than 24 seconds worldwide, greater than that of desktop display (22.8s) and mobile web display (15.5s), and surpassing the 23-second desktop display average of H1 2019. Australia's time-in-view benchmark across all channels was higher than the worldwide averages: the country's mobile web display of 17.99s was the highest globally, with the average worldwide at 15.51s; furthermore, mobile in-app display stood at 26.50s compared to the worldwide average of 24.47s. For mobile environments, Australia consistently ranked among the top three markets for average time-in-view metrics.
Australia's desktop display fraud rates decreased to 1.1% in H2 2019, marginally lower than 1.3% in H2 2018. The worldwide non-optimised average stood at 11.9% in H2 2019. Mobile web display reported 0.7% ad fraud in Australia, putting the country on par with the worldwide average optimised fraud (0.7%), while the non-optimised global fraud rate remained at 12.7%. In New Zealand, mobile web display optimised ad fraud doubled from 0.3% (H2 2018) to 0.6% (H2 2019), but still remained below the worldwide optimised ad fraud rate of 0.7%.
BidSwitch finds media buyers want direct path to inventory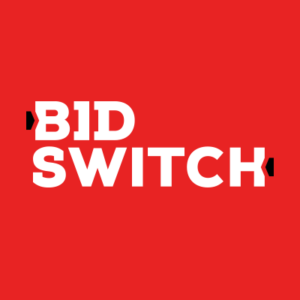 Advertisers and agencies want more direct ways to purchase premium inventory as supply path optimisation (SPO), brand safety and transparency issues continue to be a concern, according to analysis by
BidSwitch
. The research found that media spend on inventory sold direct using ads.txt, the IAB programmatic advertising transparency initiative, increased 45% in Q4 2019 compared to the equivalent period in 2018, while spend on reseller and unauthorised supply decreased.
The increased focus on transparency, along with privacy regulation, also saw media buyers willing to pay a premium for direct transactions with publishers, demonstrated by higher revenue figures for media trading undertaken via marketplaces. Deals in private marketplaces saw eCPMs (effective cost per thousand) that were 3.2 times higher than inventory sold across the open exchange; public deals were 1.7 higher.
In addition, ad impressions that are not matched through cookies were found to have eCPMs that were a third of those that use cookie syncing. This potentially makes them a cost-effective route to buying premium inventory (and may indicate future CPMs if workable alternatives to the -third-party cookie are not found before Chrome's deprecation).
Other findings of the BidSwitch study include:
Emerging channels are being adopted as 'traditional' media moves to programmatic. Bid requests for DOOH inventory grew 107% between 2018 and 2019, connected TV was up 39% and audio increased 16%.
Native advertising is increasingly strong.  Bid requests for native ad spots grew 70% during 2019, compared to the 7.5% increase seen by display (although CPMs for each category are similar).
First price auctions accounted for almost half (48.25%) of media spend in 2019, compared to second price, representing a 181% year-on-year growth.
Header bidding spend grew 54% globally in Q4 2019 and eCPMs were up 18%.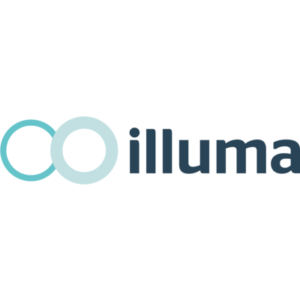 London-based independent contextual AI specialist, Illuma Technology, has been shown to significantly outperform industry benchmarks in areas including online ad awareness and brand affinity, without using personal data or cookies. A brand uplift study conducted by Kantar shows Online Ad Awareness grew by +11.9 percentage points in a recent Illuma campaign, which is 65% greater than the Kantar UK norm. Illuma also increased Brand Affinity by +14.5 percentage points and successfully communicated brand attributes across the board from high baselines, resonating with as many as 91% of those in the market to donate. Other metrics including aided brand awareness, brand favourability and purchase intent were maintained at high levels.
Illuma's AI targeting technology works by reading the real-time contextual signals driving user attention in order to identify new target audiences. The technology significantly increases qualified reach and brand uplift by expanding to find large new online audiences when they are most likely to be receptive to brand messages, and it works without relying on personal data or cookies.
Kantar conducted the brand uplift study over a 30-day period in November and December 2019 on behalf of Illuma Technology. The study examined 100 adults in England who were exposed to an advertising campaign for housing and homelessness charity Shelter, and 100 closely matched adults who were not.
Shelter's winter campaign was live between November 11 and December 26, 2019 with results gathered until late January 2020. The campaign aimed to drive an increase in the value and number of donations and saw a significant return on investment.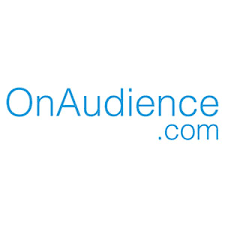 OnAudience.com, the London-based big data company that specialises in data analysis and digital marketing, has taken a closer look at the response of European citizens to the lockdown and self-quarantine measures imposed by their governments. Data experts tracked the behaviour of citizens of France, Spain, Germany, Poland, Italy and Great Britain to establish the extent to which European citizens are limiting their movement in their new mobility index.
The research found that French, Spanish, Italian, and Polish citizens limited their mobility far more than the Germans and Brits, with the stages at which the virus first appeared in these countries appearing to have had no bearing on the speed at which mobility was reduced (cases first appeared in France and Spain in January, whereas Poland's first confirmed case was recorded in early March). In Italy, where the outbreak has been particularly severe, movement remained high until crucial restrictions were imposed on 7th March, according to the mobility indicator.
Among the countries studied, France saw the greatest reduction of average daily distance, although this fall did take time to occur. Limitations on mobility in Italy and Spain only appeared when the number of confirmed cases began to grow rapidly, and Britain was the last of the studied countries to implement restrictions, with a drop in movement only being observed over the last few weeks.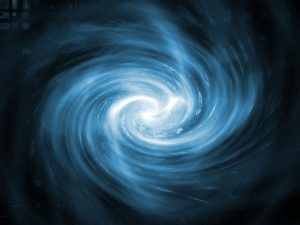 Publishers are having a hard time monetising their inventory right now. Despite the fact that many are drowning in traffic, the corona revenue bump has yet to materialise. Aggressive coronavirus keyword blocking by brands is contributing to a dip in revenue for publishers. The irony of this situation is so thick you could almost eat it.
What can a publisher do? Plead to the better nature of brand spenders? Not going to happen. No brand wants to appear against negative stories about death and tragedy. You could morally shame them, highlighting the critical societal role played by publishers. But again, this is not a plausible strategy.
Instead, publishers should be taking advantage of 'corona fatigue'. Yes, we are all hardwired to gorge on end-of-world stories – but there is also a quiet yearning for anything other than the possible collapse of society. Now is the time for publishers to redirect the downtrodden to more brand-friendly content. Here are five product ideas that could help publishers stuck in the corona revenue vortex.
1. Capitalise on 'Corona Fatigue' with non-Corona content
2. License casual games; sell branding opportunities to advertisers
3. Utility content helps win that lockdown attention
4. Incentivised content can work well; first-party collection opportunity
5. Bring back that haggard IO sales team, and hammer those phones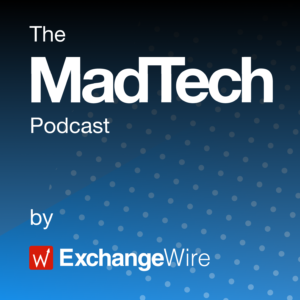 ExchangeWire's Rachel Smith and Lindsay Rowntree were joined by Lara O'Reilly, Senior Correspondent, Digiday, to discuss the impact of COVID-19 on ad spend, the success of streaming, and the revenue potential offered by a surge in gaming.
This episode explores:
will the steep declines we've already seen in the ad industry continue?
Are marketers still scared to put money into media, or are they scared to put money into digital media, such as premium news publishers with substantial corona-related content?
Is there an opportunity here for digital publishers to take advantage of huge audience growth in platforms like Facebook Live and TikTok?
Will streaming services struggle after the pandemic?
Why aren't marketers taking full advantage of reaching their audiences through gaming?
What kind of marketers are best suited for in-game/in-app advertising?
Also in the news
- GroupM Uncovers Consumers' Digital Concerns
- E-commerce on the rise in US lockdown
- Clean.io uncovers rise in malvertising threat
Brand SafetyContextInventoryPublisherTargeting