Amazon to Slice Affiliate Commission Rates; Beachfront and Amobee Team-up for VOD
by Grace Dillon on 17th Apr 2020 in News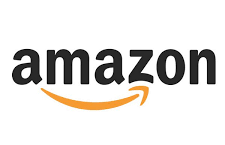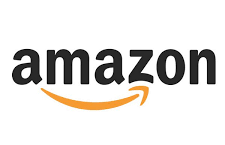 In this weekly segment, ExchangeWire sums up key industry updates on ad tech from around the European region. In this edition: Amazon plans to cut affiliate commission rates; Beachfront Media and Amobee join forces to bring VOD into programmatic; Beeswax acquires ad tech start-up MediaGamma; IAB Europe launches its Digital Advertising Effectiveness Measurement Framework; and the Future Interfaces Group at Carnegie Mellon University develop WorldGaze to improve AI contextual awareness.
Amazon plans major cuts to affiliate commission rates in coming days
E-commerce behemoth Amazon is reportedly planning to make significant cuts to the amount of commission earned through its affiliate marketing program. The changes are set to come into force on 21st April, and partner media organisations, e-commerce companies, and small and independent businesses will see their commission shrink.
Amazon has not cited a specific reason for the move, and has refused to comment on its decision. Whilst the online marketplace has been able to ride the wave of the COVID-19 outbreak, trouble with its grocery and Prime Pantry divisions have meant that it hasn't been all plain sailing.
The cuts spell trouble for websites, e-commerce businesses and YouTube channels, and even deal plugins, such as Honey. Whilst other marketing affiliate programs are available, Amazon is the largest in the US, and with cuts ranging from 3% to over 50% across products, many stand to lose substantial amounts.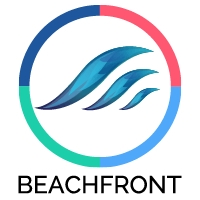 Video advertising platform Beachfront Media has teamed up with demand-side platform (DSP) Amobee to integrate video-on-demand (VOD) with programmatic ad buying. The move marks an effort to combine TV with digital to monetise traditional TV advertising, a marketplace worth USD$70b (£55.8b).
By bringing VOD online, the firms are also providing advertisers with greater transparency and more accurate data than CTV.
Whilst viewership of cable VOD programming reportedly increased by 4% in from 2018 to 2019, growth has been slow in recent years. The new partnership will have to negotiate the issue of lagging growth, as well as the possibility of a growth in consumers giving up paid TV subscriptions in favour of streaming. However, Church is confident that the audiences of traditional TV and CTV will balance each other out.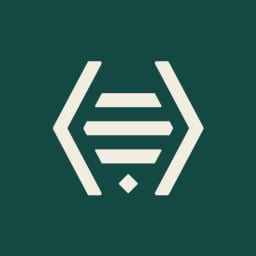 New York-based Beeswax has bought ad tech start-up MediaGamma for an undisclosed sum. The purchase bucks the trend of many ad tech players, with many reported to be shedding personnel in response to the economic instability caused by coronavirus.
The purchase by the demand-side platform (DSP) marks a notable effort to strengthen its engineering capabilities and to expand across the pond to the UK market.
The merger also means that MediaGamma's head of data science, Shuai Yuan, Ph.D., will now take up the reins as director of data science as Beeswax looks to increase its investment in AI and machine learning.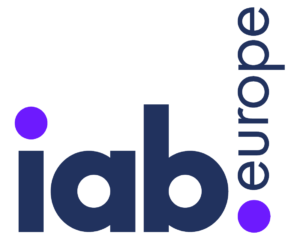 IAB Europe has launched a new Digital Advertising Effectiveness Measurement Framework to provide a set of harmonised definitions, measures and metrics to make buying digital media research clearer for investors.
The new Framework has been developed to address this incoherence and complexity by providing a harmonised set of definitions, measures and metrics in three key areas of digital advertising effectiveness measurement: media, brand, and sales effectiveness.
"As most research companies use different definitions and methodologies, it can be confusing for stakeholders to understand what research they should undertake to measure their advertising effectiveness and be able to compare like with like." says Townsend Feehan, CEO, IAB Europe. "We believe a common 'lingua franca' and set of standards, as proposed within our Digital Advertising Effectiveness Measurement Framework, will remove this fragmentation and help accelerate more investment and understanding of digital advertising research."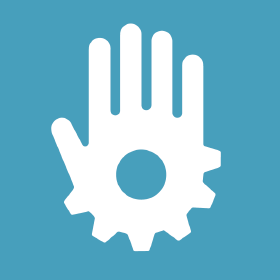 The Future Interfaces Group at Carnegie Mellon University has developed a software to improve how AI understands context. WorldGaze is an on-device software that adds visual details to a user's interaction with the device's AI assistant: it uses the front camera of the device to track and measures the user's head position and then matches this to a location within view of the device's rear camera.
Whilst WorldGaze promises to optimise AI, making it a more accurate and easier to use for smartphones, it could also prove to be hugely beneficial to businesses: by making relevant information on their companies from across the internet more readily available, businesses could find capture more prospective consumers far more quickly than before.
Also in the news
– Zeotap Launches CIP and Welcomes Salesforce Veteran as New Global CRO
– Consumers Go to YouTube for Uplifting Content During COVID-19
– Ogury Launches Mobile Campaign to Encourage Users to Keep Their Smartphones Clean
– Tapad and MediaJel Partner to Enable Digital Advertising Efficiencies Across Devices
AIecommerceEuropeProgrammaticVideo