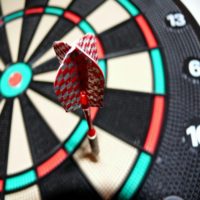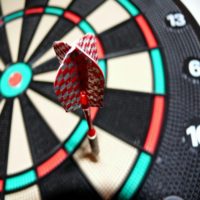 It is this time of year when we traditionally head to the BFI Southbank for ATS London; a day-long feast of madtech content. Most then hop on a plane the next day to Cologne for a 48-hour bonanza of networking and socialising. 
Unfortunately due to Covid-19, both the Glastonbury of ad tech, namely ATS London, and the physical DMEXCO have been canceled. 
Sure, virtual events fill a tiny slice of this empty void - but ultimately it's a bit like eating dry rice cakes instead of tucking into a big plate of schnitzel, washed down by steins of fine German pilsner.
To ease your pain during this barren month for events, I am going to give you, dear reader, nine predictions that will provide you with some excellent conversation fodder for future Zoom calls. 
This is the fourth year for this prediction piece. My hit rate has been pretty awful. But that's more to do with timing than a negative reflection on my soothsaying abilities. So, here are my nine madtech predictions for the coming 12 months.
1. Google is spinning off its third-party ad tech stack
Google will get out of the third-party ad tech game early next year (this was one of my big predictions last year so I am doubling down). 
Google is currently the subject of a number of antitrust cases. Many of these cases focus primarily on its dominance of the digital advertising industry - and how it used acquisitions like DoubleClick, Applied Semantics (now AdSense), Admeld and Invite Media to strengthen its unassailable monopolistic position in ad tech and display advertising. 
For many years this third-party display business has been a solid cash cow for Google. But a combination of antitrust scrutiny, privacy regulation, and declining margins could force Google to rethink its place within Alphabet.
To appease regulators, Google will offer up its third-party ad tech and display business as a sacrificial lamb, so that it can avoid any forced divestiture in its prized high-margin, high-growth strategic units (namely, Google Search, YouTube, Android, Google Cloud and Chrome).
Google will likely do a deal with PE with some revenue guarantees built in. This would be like a lottery win for independent ad tech, but there are some downsides too.
The upsides:
Freemium ad serving goes away, opening up a potential USD$5-USD$10bn global market;

With Google out of the ad tech market, we will likely see more innovation; 

A spun out Google ad tech entity, less integrated with the mothership, will lose focus opening up to other ad tech solutions;

With the decoupling of this ad tech layer from Google, AdWords spend could flow elsewhere. 

The downsides:
Google will likely be less supportive of industry initiatives around measurement, targeting and privacy;

W3C will push all the privacy power to the browsers.

Probability of Google exiting third-party ad tech: 5/5

2. European Consortium buys Xandr to compete in the Google vacuum
Google's exit from ad tech will present a huge opportunity for independent ad tech players. But there are very few scaled solutions like Google in ad tech. Xandr is one of those platforms that could compete on a global scale. 
There are reports of a number of interested US parties in buying the Xandr tech assets. But given its footprint is strongest outside the US (particularly in Europe), I believe the buyer will be a European consortium of media businesses (like Axel Springer) and PE firms. 
With a number of anchor publishers in Europe using it as its primary ad server, a leaner structure, and a newly headquartered engineering team in Poland, XandrNewCo could easily fill the Google ad tech vacuum. Expect to see a blockbuster European ad tech IPO in 2024.
Probability of Xandr going European: 4/5

3. A wave of M&A in the ID space
I recently wrote a detailed piece about the rise of the European ID crowd, where I profiled a whole crop of ad tech companies trying to solve the identity, measurement, and targeting shit show caused by the deprecation of the third-party cookie. Many of them will be acquired in the coming 18 months, as the 'cookie crunch' impacts legacy ad businesses. Below is a list of the three companies, who I believe are in the M&A cross-hairs, and their potential acquirers.
- Zeotap
Zeotap is Europe's great data onboarder; built from the ground with privacy compliance in mind. The company is now pushing its own universal ID solution, ID+, to the industry, and it is likely to be one of the many ID solutions used to help power targeting and measurement. The company has reported stellar growth. It is likely an acquisition target for the big marketing cloud platforms. SAP could pick it up to help kick start its cloud business for marketers.
-  InfoSum
InfoSum just announced a Series A funding round of USD$15.1m - with a number of TV companies involved in the round. The company also hired Brian Lesser as executive chairman. It feels like InfoSum is setting itself up for an assault on the CTV market. But it should forget about targeting and instead focus on measurement. This, for me, could be the real opportunity for InfoSum - the measurement layer for CTV. Nielsen would be wise to take them out soon, because CEO Nick Halstead and team have grand ambitions. For me, the odds are shortening on an IPO of their own - especially if they can conquer the CTV measurement market.
- Permutive
Another stellar performer among the ID crowd, Permutive is building a strong cookieless targeting solution for publishers. It already works with some of the biggest European publishers, and is now making significant inroads into the US. I expect a Magnite or a TTD to add them to their stack this year.
Probability of the ID Crowd being acquired: 4/5
      

4. The great fragmentation is here
What happens when there is no universal ID? Fragmentation. And with it comes casualties as well as new winners. I think cookie-based ad tech is going to consolidate, as it becomes harder to measure, or target at scale, across programmatic pipes using third-party cookies. What we will see is an explosion of new, independent businesses built around vertical audiences and ad tech point solutions. Losing the universal ID will be a blessing in disguise, as agencies will look to new solutions for audiences and better brand environments beyond the UGC slums of the walled gardens.
Probability of the rise of the vertical ad net: 4/5

5. SSPs morph into agency ad networks as open market programmatic fades away
I feel this trend is already happening. Look at the deals SSPs are cutting with large holding groups - a good example would be the recent tie up between Xandr and Omnicom. In a world where programmatic ad tech becomes commoditised and fee contraction accelerates, holding-group demand will be a major USP for SSPs. Agency ad nets will use SSPs as their tech layer to put client spend to work.
Probability of agencies and SSPs forming strong bonds: 4/5

6. Many more will try to copy the Sir Marty growth model
Sir Marty is the greatest financial mind ever to grace this industry. His genius in building up S4Capital into a £2.1bn company in a two-year period is more worthy of a book than a few lines in a prediction piece. Everyone will want to copy Sir Marty's success. Expect to see a lot of consolidated agencies listing in the coming two years, trying to emulate the stellar rise of S4Capital.
Probability of everybody copying Sir Marty: 4/5

7. Europe gets bypassed by US ad tech
Europe has been a complicated place for US ad tech for many years. It's a fragmented mess of markets and employment laws. This situation has not been helped by the emergence of stringent privacy laws and the ever-present threat of fines from European data regulators. Europe will not be a happy hunting ground for US ad tech - which is ultimately good news for European based companies, so there is always an upside.
Probability of US ad tech sidelining Europe: 4/5

8. The death of the holding group is greatly exaggerated
Holding groups have taken a hammering over the past few years in terms of revenue decline. But they are far from dead. They are still big enough and have the global scale to be a strategic partner for the world's biggest brands. Despite the rise of the walled gardens, holding groups can still win on the service layer. It's also their cost structure, and ability to evolve, that make them semi-impervious to the digital 'existential threats' that will eat their business alive. Holding companies will continue to be a key part of the digital marketing ecosystem.
Probability of the holding groups remaining alive and well: 4/5

9. ATS will be back stronger next year
While I am all for the 'innovation' of virtual events, nothing will ever beat a live event: the on-stage drama, the face-to-face networking, and the socialising. Like Glastonbury, we are taking a year off. But we will be back next year stronger (Covid-vaccine dependent, naturally). In the meantime, we will keep putting out great content via our video interviews, webcasts, whiteboard sessions, podcasts, research, and industry analysis. I hope to see you all soon - and already counting down to #ATSL21.
Probability of ATS London 2021 coming back with a bang: 5/5
I will be discussing these predictions, and more about the state of our industry, in a live webcast on Monday, 21 September at 10.30am BST, along with industry veterans and ATS London regulars, Fiona Davis, COO, Captify, and agency and ad tech expert, Anthony Rhind. ExchangeWire's Lindsay Rowntree will be moderating the session and there will be a live Q&A at the end. You can sign up here - definitely worth tuning in.
AgencyATS LondondmexcoEMEAGoogleIdentityIndustry InfrastructureM&ASSP