Evorra Partners with Crimtan to Power Next-Generation Compliant Addressable Audience Targeting
by ExchangeWire PressBox on 28th Mar 2023 in News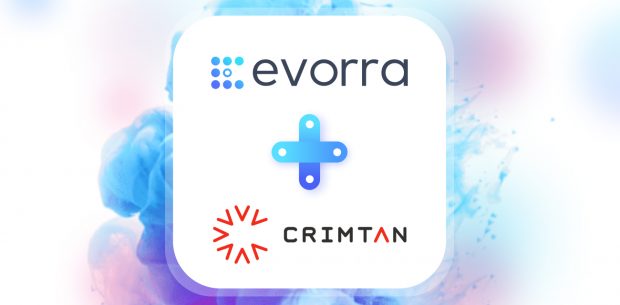 Evorra, the simplest to use next-generation SaaS audience platform for brands and agencies, has partnered with Crimtan, the global programmatic data solutions company, to spearhead the use of compliant and addressable audience building and activation for Crimtan's brands in the Middle East. This adds to Evorra's existing partnerships with Crimtan's offices in the United Kingdom and the United States.
"Crimtan's level of innovation and openness to implement the Evorra proposition as part of its client offering was phenomenal," said Aaron Ritoper, co-founder and CEO of Evorra. "All agencies are waking up to the reality that scaled, addressable, and compliant audience targeting will become incredibly difficult moving forward. Solutions like Evorra's are not only needed, they are in increasing demand. Leaders are always the quickest to understand and move, Crimtan showed us that."
Evorra's data footprint across the Middle East is growing. New data partners are increasingly working with Evorra in the region to ensure they can manage their data's use transparently, securely, and with full control. Agencies like Crimtan are the first to benefit from this next-generation data reality and spearhead the move to truly compliant, cookieless, and addressable targeting approaches.
Philippe Khouri, commercial director (MENA) at Crimtan said: "We are excited to partner with Evorra to help us build relevant, targeted, and consented audiences in the MENA region and ensure complete transparency and compliance across all our campaigns. Crimtan's unique combination of proprietary technology and expertise, combined with Evorra's privacy-first approach, means we will be able to effectively target more relevant prospective and returning customers in the Middle East than ever before." "Partnerships with innovative and forward thinking technology and agency partners like Crimtan are a testament to both the excitement and relevance of the Evorra platform for agencies and brands," continued Ritoper. "We found the speed and hands-on partnering approach shown by Crimtan to be part of what we have launched with Evorra, meant we were able to start bringing the benefits of Evorra to their clients quickly. We are excited and looking forward to our growing relationship across the Middle East and globally with the Crimtan team."

Evorra
Evorra enables brands and marketing teams to build or monetise addressable, first-party audiences at scale. It allows digital advertising, leveraging clean-room technology, without compromising scale, cost, transparency, or privacy. Brands and age...
Powered by PressBox
AddressabilityAgenciesBrandsSaaS