IAB Australia's Gai Le Roy on Zenith, the News Media Bargaining Code, and WhatsApp
by Grace Dillon on 11th Dec 2020 in Podcast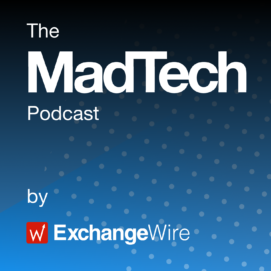 On this week's episode of The MadTech Podcast, ExchangeWire's Rachel Smith and Ciaran O'Kane are joined by Gai Le Roy, CEO of IAB Australia, to discuss the latest news in ad tech and martech.
In this episode:
– Zenith has released its predictions for the global ad market in its Advertising Expenditure Forecasts report. The ROI agency, which is part of Publicis Media Group, forecasts that ad spend will decline by 7.5% in 2020, a softer fall than the 9.1% initially predicted in July. The firm estimates that ad spend will grow by 5.6% globally in 2021, stimulated in particular by coverage of the postponed Tokyo Olympics and UEFA Euros tournament. Assuming that COVID-19 vaccination efforts are successful, Zenith anticipates that global ad spend will hit USD $620bn (£464.4bn) in 2021 and rise to USD $652bn (£488bn) in 2022.
According to the report, digital advertising and ecommerce are set for a positive year. Spend on digital advertising is set to rise by 1.4%, and will see its share of total ad spend increase to 52% (from 48% in 2019). The boom in ecommerce, which is not expected to reverse after the crisis has passed, has also seen brands invest more in search and social media, resulting in growths of 8% and 14% respectively. The report predicts that digital advertising will continue its upward trajectory long after the pandemic, and will account for 58% of global ad spend by 2023.
– Australia's minister of communications has stated that the ABC will be allowed to keep 100% of the revenue it generates from Facebook and Google under the News Media Bargaining Code. Paul Fletcher said that the decision was based on the network's to use the money gained under the new law to fund regional and rural journalism. The Code, which stipulates that Facebook and Google must pay news outlets to publish their content, was presented to the Australian parliament on Wednesday and will be voted on next year.
The Big Tech firms will now have to negotiate payment terms with the country's major media companies, including public broadcasters, with arbitrators in each of the deals having to take into account the value that publication on Facebook and Google brings to news outlets. Introduced to ensure a more even distribution of advertising revenue, the Code will also serve as a set of standardised rules, with a maximum penalty of the greater of 10% of annual Australian turnover, AUD $10m (£5.5m), or three times the benefit obtained for non-compliance.
– Test users of the latest WhatsApp update have reported that the app will now require users to accept its new Terms of Service or cease using it. The instant-messaging platform reportedly presents the ultimatum with the message "By tapping Agree, you accept the new terms, which take effect on February 8, 2021. After this date, you'll need to accept the new terms to continue using WhatsApp or you can always delete your account." The radical step follows years of criticism aimed at the Facebook-owned platform's alleged failure in protecting its users' privacy, with founder of rival messaging service Telegram accusing WhatsApp of having a "consistent history" of poor data protection.
According to WhatsApp, its new terms of service are primarily concerned with data protection, particularly as the numbers using its WhatsApp for Business feature continues to grow. The blunt message presented to its users, however, appears to be the first of its kind from any tech platform, and takes a more definitive approach to the ongoing issue surrounding tech firms' collection and handling of their users' data.
TagsAd SpendAustraliaDataDigital MarketingecommerceFacebookGoogleMediaPodcastPublisher