Verizon's Simon Halstead on Blocking FLoC, Apple's "Private Relay" & Amazon's Retail Rise
by Grace Dillon on 25th Jun 2021 in Podcast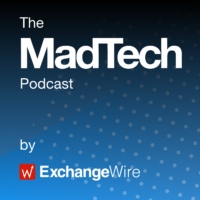 On this week's episode of The MadTech Podcast (recorded just hours before Google's latest cookie announcement), Simon Halstead, VP, exchange and supply international at Verizon Media, joins ExchangeWire's Mat Broughton and Lindsay Rowntree to discuss the latest news in ad tech and martech.
Together, they cover:
– Amazon have started to block Google from testing FLoC on some of their websites. The ecommerce giant have changed the source code behind their flagship site, Amazon.com, as well as WholeFoods, Woot, Zappos, ShopBop, and GoodReads, to prevent the solution from gathering any information from these domains.
Part of Google's post-cookie Privacy Sandbox, FLoC lets marketers target their desired audiences by using algorithms to group internet users together based on shared interests and characteristics. In order to determine these groups (or "cohorts"), the solution must collect information on users' online activity. Whilst Google assert that this information is kept anonymised, and cannot be linked to specific individuals, critics accuse FLoC of being as invasive as the third-party cookies and of opening the door to unethical targeting and discrimination.
Others have complained that FLoC will only serve to entrench Google's dominance within digital advertising once cookies disappear, with some intimating that this competitive element could be the motive behind Amazon's decision. Matthew Swanson, an analyst at RBC Capital Marketers, said that the move could "be an attempt [by Amazon] to protect their own valuable first-party data" and may also indicate that the firm are "looking to take [their] roles as DSP more seriously, potentially creating a competitive advantage over Google".
– Apple will crackdown on fingerprinting by releasing a new feature that will prevent advertisers from accessing consumers' IP addresses. The "Private Relay" tool will render the identification method obsolete by redirecting traffic through two separate servers, disguising internet users' IP addresses so that they cannot be used for targeting.
Announcing the new feature at their Worldwide Developers' Conference (WWDC) earlier this month, Apple also revealed plans to obscure IP addresses on their Safari browser and Mail app. The big tech firm unveiled Mail Privacy Protection, which will hide users' IP addresses so that senders cannot link their email accounts to their online activity or location. Mail and Safari will also be kitted out with "Privacy Reports", which will alert users to the trackers that are being prevented from profiling them.
Even more startling for advertisers is Apple's plan for a feature called Hide My Mail, which will allow users to create random email addresses that will forward to, whilst masquerading as, their personal inbox. Intending to make this default across Mail, Safari, and iCloud, the solution will have serious implications on Unified ID 2.0, as well as any email-based identity solutions.
– Amazon are expected to dethrone Tesco to become the UK's largest retailer by 2025. Recent research from Edge Retail Insight projects gross sales by the US ecommerce giant to exceed £77bn in the next four years, overtaking Tesco, who are expected to rake in £76.1bn.
If achieved, this would be more than double the firm's 2020 sales of £36.3bn. The research also predicts that a rise in grocery sales will send Amazon's compound annual growth rate (CAGR) up 16.3% by mid-decade, far out-pacing the 3.5% CAGR expected for Tesco. Amazon are also expected to make up ground in edible groceries (where they are currently trailing) to become the UK's 15th biggest seller of consumable products.
The research reflects consumers' increased preference for (and reliance on) ecommerce. Online shopping is expected to account for a third of all UK retail chain sales over the next four years (up from 26% in 2020), and ecommerce will help boost the UK retail market to £500bn by 2025 through more than 57.4% of added sales.
AmazonAppleGoogleIdentityPodcastPost-CookiePrivacyRetailTargeting