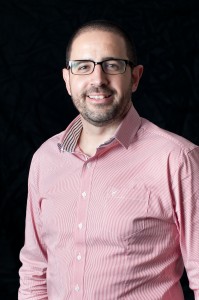 Managing Director of Adap.tv, Phil Duffield, discusses their increasing activity in the Australian, South East Asian and Japanese marketplaces.   He says how the adoption of traditional media buying by today's industry has created silos in TV and video resulting in massive operational costs and time for both buyers and sellers and how 2012 promises to be very exciting with new strategic  products in the pipeline and more global expansion.
Can you give an overview of Adap.tv and its offering within Australia and the wider APAC region? What markets are you active in?
Adap.tv is the leading programmatic platform for buying and selling video and the world's largest video ad marketplace. The Adap.tv Platform offers automated technology for buying and selling video. It's a single platform for all video screens that can be easily configured to meet advertisers and publishers business goals.  The Adap.tv Marketplace is the largest global exchange in volume.  With the option to transact over spot, committed and RTB inventory, buyers and sellers always get total clarity into pricing and inventory. We have just launched a new office in Sydney, Australia and are also active in New Zealand, Singapore, Japan, Hong Kong, Malaysia, Indonesia and Thailand.
ExchangeWire APAC