Bharad Ramesh, Regional Executive Director, Strategic Operations & Trading, Asia, Starcom Mediavest Group On The Evolving Media Buying Landscape in APAC
by Ciaran O'Kane on 12th Dec 2011 in News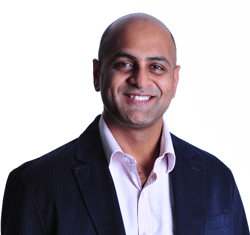 Bharad Ramesh is the Regional Executive Director, Strategic Operations & Trading, Asia for Starcom Mediavest Group. Here he discusses how the online media landscape is evolving in Asia. He talks about how digital is still not mainstream, how it sucks up a tremendous amount of client and staff bandwidth and explains why ad exchanges and DSPs will bring efficiency and scalability to media buying.
Can you give an overview of Starcom MediaVest Group's offering in the APAC region?
Starcom MediaVest Group specializes in media planning and buying, communication strategy, consumer research, digital, branded entertainment and other diversified services.
What is your role and remit for SMG across the region respectively?
As Regional Executive Director, Strategic Operations & Trading for Asia, I oversee both the enhancement of SMG's working processes on multinational clients as well as trading opportunities in the marketplace across our spectrum of clients in the region.
Can you provide an insight into media buying and how it works with ad networks and publishers across APAC?  What does a typical media plan look like for your brand advertisers?
Digital is still not mainstream and sucks up a tremendous amount of client and staff bandwidth. Digital is still bought off excel sheets with impressions-based plans for a fixed CPM. It's like magazine or OOH. That's what a typical media plan looks like. Ad networks are an integral part of media plans, particularly in developing markets like Thailand and Indonesia.
How active are ad exchanges and Demand Side Platforms in APAC? As a big display buyer do you think data-driven display buying will increase buying efficiency and scalability?
They are not very active, at least directly with the agencies. Ad networks are quite active. As a big display buyer, data driven display buying will increase efficiencies and scalability.
Beyond efficiency and scalability with our buys, ad exchanges and DSPs help us to make more informed, strategic decisions on our display buys, so the work we do is less manual, less menial, but more strategic.
Are you likely to setup your own Ad Trading Desk – or partner with a DSP?
Yes, we are setting-up our own trading desk and are currently working out the mechanics of this. In other parts of the world, our VivaKi Nerve Center delivers the largest Audience on Demand Network in the digital advertising industry to provide scale and targeted, yet diverse, sets of audiences for clients.
Will media agencies need to evolve and become more entrepreneurial and data focused? How will agencies plug the skills shortage gap in this new area of display?
Media agencies have evolved over the last decade. There's a significant amount of pay-for-performance clients like airlines, B2B, telcos, IT, for whom we do some great work that delivers real results. Data plays to the strengths of the media agencies.
Skill-sets are an issue for the larger media agency and the digital eco-system too. There's quite a bit of re-training and re-orientation that needs to be done – both for agencies and clients. One source of immediate talent for the trading desk would be sales people from the ad networks.
As a buyer, are you doing a lot of behavioural targeting or re-targeting?
In this region, we are doing behavourial targeting or re-targeting for some specific clients who are lead-driven. We're also starting to expand this practice for other clients.
Has the arrival of international platforms like Google and Facebook, YouTube, had much impact on media buying strategies in the APAC region?
Google has of course pioneered the auction-based model.  YouTube doesn't have local domain names everywhere and hence has not been in a position historically to accept pre-roll advertising in a lot of markets. But they have started to do so in Singapore and the Philippines, and my understanding is that they will expand into other countries in SEA in the next 12 -18 months.
Google has very ambitious plans in the region – they are hiring across a range of specialties. I would imagine that they will take at least a quarter of all available digital dollars in two years time (including search).
Facebook has opened up 'digital' to a lot of traditional clients who hitherto never did believe in digital.
Are your clients aware of ad exchanges? Do they see the benefit of real-time audience buying?
Only the most developed clients are aware of ad exchanges. But all clients see the value of real-time audience buying. There's quite a bit of education we need to engage the clients.
Are you using third party data in any of your media buys?  Do you see the data market growing this year?
Yes, we are using third-party data. We expect the market for this to only grow. We also see the need for, and the introduction of data providers who go beyond campaign management metrics.
Over the next 6 – 12 months what kind of trends will we see in the display market in APAC?
We believe 2012 will be the year of pre-roll. We also see increased investments into Google's Display Network, and content-led initiatives with big portals like Yahoo and MSN. We can't forget mobile – it's going to become a part of every client's digital campaigns.
EarlyBird Tickets Now Available to ATS Sydney March 13 http://atssydney.eventbrite.com/
Follow ExchangeWire APAC on @ew_apac
Join us on Linkedin: ExchangeWire: Ad Trading, APAC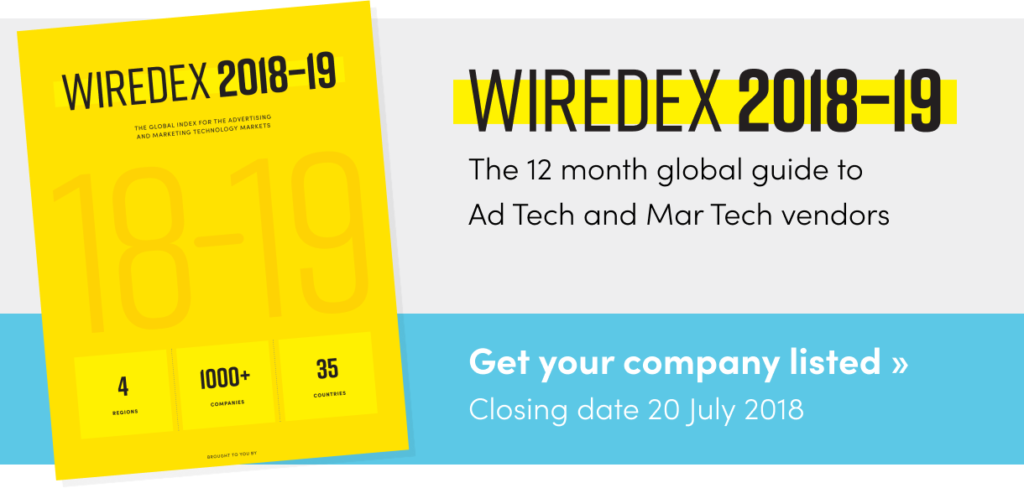 TagsAd NetworkAd ServerAdvertiserAgencyAPACCreativeDataDigital MarketingDisplayDSPEnterpriseExchangeGoogleMedia SpendMobileProgrammaticPublisherTargetingTrading Desk