Audience Buying Series #3: South East Asian Sport Sites Trending During UEFA Soccer Season - 20% Of The Audience Are Female
by Ciaran O'Kane on 13th Oct 2011 in News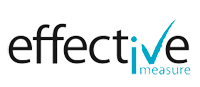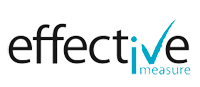 Next in our exclusive series with Effective Measure, a global Digital Audience Measurement and Research company focused on emerging markets, we review how sport sites are trending during the UEFA soccer season. We've seen an increase across the board in South East Asia with Malaysia topping the list with 10.4% growth. The majority of the audience are 25 – 30 year olds and interestingly 20% are female.
Q1: What trends are we seeing across sport sites in the SEA region?
A: We are seeing a distinct upward trend in sport sites across SEA that is aligned with the UEFA qualifiers. Unique browsers increased whenever popular teams such as those from Germany, Italy and England played – attributing to a 42% increase compared to the previous corresponding period.
7 September is particularly significant as over 1.5 million users on the day kicked off the trend that peaked at over 1.7 million users on 14 September – the highest number of unique browsers recorded so far for this month.  
Sport Category Trend Chart

 --- Number of Unique Browsers
Source: Effective Measure Category Market Size – Sport – SEA – 01.09.2011 – 14.09.2011
Q2: Is this phenomenon only occurring in SEA, and are there any standout observations?
A: Not at all. In the Middle East, we are also seeing dramatic patterns on match days when European football clubs such as Manchester United, Liverpool and Barcelona played.
Meanwhile, in South Africa where rugby traditionally takes center stage for sport fans, web traffic peaked whenever a Rugby World Cup match was on.
In SEA, Malaysia experienced the highest level of daily growth with over 10% increase in unique browser seen on sport sites over the first two weeks of September.
SEA Unique Browser Daily Growth Table


Source: Effective Measure Category Market Size – Sport – SEA – 01.09.2011 – 14.09.2011
Q3: What type of person is on sport sites in SEA?
A: Out of our sample size of over 100,000 demographic profiles, we have found an encouraging 20% of the audience on sport sites in SEA to be female.
On average, the audience is made up of college/university educated 25-30 year olds, living in households with 4-5 people in it.
We also found a higher than average proportion of those working in the Consumer Products, IT and Industrial Goods/Manufacturing industries on sport sites in SEA.
Q4: How can publishers as well as advertisers and agencies use this knowledge?
A: By understanding the trends and the type of demographic profiles found on sport sites in SEA, publishers are able to define their offering based on when users peaked on their sites while advertisers are able to plan ahead and ensure their campaigns are well-timed.
Follow Effective Measure on facebook http://www.facebook.com/effectivemeasure & ExchangeWire APAC on twitter @ew_apac for more on Digital Audience Measurement and Audience Buying.
AdvertiserAgencyAPACDataDigital MarketingDisplayEMEAExchangeLocationMedia SpendMENAProgrammaticPublisherSearchTargetingTechnology