Audio Is The New Frontier Of Programmatic
by Ronan Shields on 19th Jun 2014 in News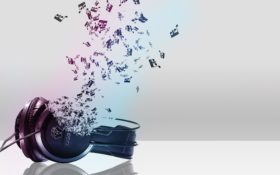 The announcement of Global's Digital Audio Exchange (dax) offering inventory from over 30 traditional UK radio stations and streaming services, is just the latest in a series of industry manoeuvres indicating that all media will eventually be bought programmatically.
Global's announcement of dax means advertisers will be able to buy in-stream ad units across a host of stations within is portfolio (which include Capital, Heart and Classic FM), plus a host of premium third-party services including Spotify, Blinkbox, Mixcloud, audioboo, Bauer Media's Absolute Radio Network.
DAX'S Launch advertising partners include a host of tier-one brands including: Vodafone, Lexus, Costa, eBay, Virgin Media, Asda, Heinz, Philips, Go Compare, EE, Nandos and 20th Century Fox, according to a press release announcing the launch.
It goes on to read: "Mike Gordon, managing director of commercial at Global, said: 'This is an incredibly exciting innovation as we are now enabling advertisers to tap into a huge audience they couldn't previously reach, while creating a new revenue stream for digital audio publishers.
"This market is worth an estimated $1bn in the US. Given the support and collaboration we have already received from both digital audio publishers and advertisers, we are very confident about its potential.'"
It continues: "Giles Jespon, chief marketing officer at Heinz, commented: 'dax brings an opportunity that no other media platform in the UK currently offers. We are committed to innovation and testing new ways of connecting with our customers, so I am pleased that we are a launch partner.
"Global's investment in a strong technical infrastructure, combined with their expertise in audio and ability to collaborate with other great streaming services gives me confidence that dax is set up for success.'"
Global was unable to put forward a spokesperson by time of publication, to further explain the mechanics of how dax will operate (but more will follow after an on-record conversation), but the move does reflect a sea change in how traditional broadcasters attempt to sell their ads online.
Absolute Radio, which had recently become part of the Bauer media stable after regulators agreed its sale to the german-based outfit earlier this year, declined to put forward a spokesperson after an ExchangeWire request earlier this year.
However, Absolute has been quite vocal on how it intends to bolster its first party data, by encouraging users to register information such as age, gender, location, etc, in return for serving them with less ads (or "more content" as it pitches it).
However the ads these listeners are served with are more accurately targeted based on the data they have supplied, according to the broadcaster. Industry sources claim that this targeting capability was a key attraction that prompted Bauer Media to purchase Absolute Radio, and it is understood Bauer media will roll out this capability across its portfolio.
Speaking earlier this year with ExchangeWire, Kurt Edwards, TalkSport, international commercial director, said there was a groundswell of movement towards audio players selling their inventory programmatically, as listeners increasingly turn to online channels as their audio channel of choice in the UK.
"listening to radio via a digital platform has grown some 10% year on year with over 27 million people listening via a digitally enabled receiver (DAB, DTV, online) which accounts for 36.1% of all listening hours," he said.
"In particular people listening to radio via a mobile phone is now at 25%, which is an increase of 32% year on year. This increases to 45% when looking at 15-24 yr olds."
A recent report of the UK digital audio business published by eMarketer indicates that the UK digital music business, and streaming in particular, is enjoying rapid growth in contrast to the decline of physical music units.
Combined consumer spend on both streamed audio services and downloads equated to just over £500m, according to GfK figures cited in the report (see chart), but it is worth noting that sales of physical units still generated more in terms of revenue, albeit those numbers are waning fast.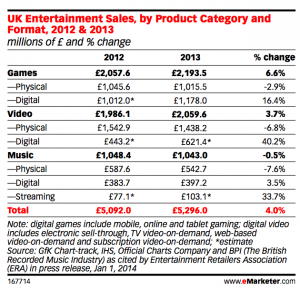 The IAB UK has also set up its own Audio Council to help traditional broadcaster navigate the route to digital services, and also has representation from companies in the traditional ad tech sector, with TalkSport's Edwards and Matt Whaley, Jemm Media, CEO, serving as its co-chairs.
Also included on the council are companies including: Spotify, YouTube, MySpace, Last.fm, BlinkBox and Mixcloud. Traditional radio broadcasters are also on board, including: Absolute Radio, Bauer and Global Radio. The remaining companies on the body are: Audio Red Apple Creative, AudienceNet, RadioWorks and Maple Street Studios.
Meanwhile, Caspar Schlikum, Xaxis CEO, EMEA, has told ExchangeWire, he was evaluating as to how and when he would introduce Xaxis Radio services to its operations here, but it has been operating in the US since last year.
Plus Tesco-owned Blinkbox has also been active in the IAB's audio presentation circuit, showing members how its vast swathes of data can be hoped to improve targeting (although, no announcements have been made yet).
However, in the US this activity is more embedded. Triton Digital, a digital audio specialist announced a deal with CBS Radio making its inventory available via its audience-based programmatic audio ad buying platform a2x.
Earlier this month, WideOrbit, which provides advertising management software for media companies, announced its acquisition of Abacast, a company that specialises in streaming, live and on-demand advertising insertion.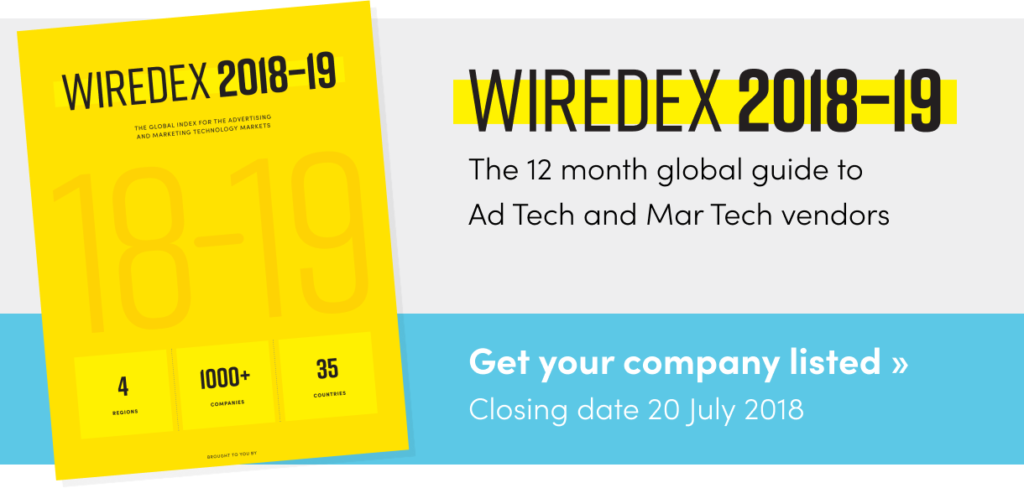 TagsAdvertiserAudioDigital MarketingExchangeLocationMartechMedia SpendPerformanceProgrammaticSSPTargetingTradingTrading DeskTV