comScore & TubeMogul Partnership to Offer APAC Audience Verification; Dentsu Aegis Network Acquires Thailand's Flexmedia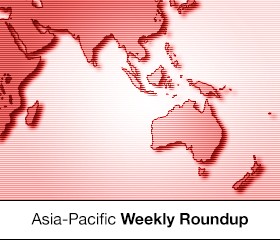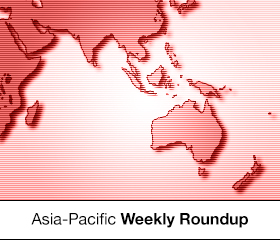 In this weekly segment, ExchangeWire sums up key industry updates on ad tech from around the Asia-Pacific region – and in this edition: comScore & TubeMogul partner to offer APAC audience verification; Dentsu Aegis Network acquires Thailand's Flexmedia; Publicis buys out Match Media in Australia; JWT, H&K unit joint venture to focus on content marketing; and AdNear picks up Southeast Asia head.
comScore & TubeMogul partner to offer APAC audience verification
The two partners have inked an agreement to offer comScore's validated Campaign Essentials (vCE) on TubeMogul's programmatic platform, enabling marketers to measure audience reach for their video campaigns.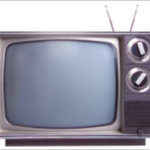 With the new partnership, advertisers can tap vCE to determine audience reach across 13 Asia-Pacific countries including Australia, China, India, Japan, Singapore, Taiwan, and Vietnam.
According to TubeMogul's Asia vice president Susan Salop, marketers in the region increasingly were concerned about the lack of standardised cross-screen measurement in programmatic video advertising. With comScore's metrics, brands would be able to tap the same metrics to compare the success of their online video investments with their television campaigns.
"We believe our partnership with comScore will propel the growth of programmatic video branding in the region", said Salop. "Brands now have access to an audience verification tool from a trusted, independent source, and will enjoy improved measurement and accountability for their video spend."
The audience metrics assess the delivery of unduplicated impressions, reporting the percentage of validated impressions that reached the advertiser's target demographic and geographic audience.
comScore's Asia-Pacific senior vice president Joe Nguyen added: "Our partnership with TubeMogul will help brands have access to the right metrics and ensure their video ads are being delivered accurately and efficiently."
Dentsu Aegis Network acquires Thailand's Flexmedia
Dentsu Aegis Network has purchased a majority stake in Thailand-based digital advertising agency Flexmedia, which will join one of the group's global brands, iProspect.
The acquisition pushes iProspect to become Thailand's largest performance marketing agency and significantly boosts the network's local business, said Dentsu Aegis Network in a statement.
Renamed Flexmedia iProspect, the Thai agency was founded in 2005 and currently has a team of 33, including CEO Nathamon Kongthananon and CMO Komjak Kamthornpasinee. Its clientele includes Samsung, Sansiri, and Siam Commercial Bank.
Nathamon will remain as CEO following the acquisition, reporting to the network's Thailand CEO Amornsak Sakpuaram.
Dentsu Aegis Network Southeast Asia CEO Dick van Motman said: "Over the last five years, admittedly starting from a very low base, the estimated number of internet users in Thailand has increased six-fold. The country continues to rank among the top 30 economies worldwide and second among emerging economies of East Asia on the ease of doing business.
"The combination of iProspect and Flexmedia in Thailand will allow us to bring best-in-class performance marketing, data, and analytics to our clients, thus, adding to a strong, dynamic network in a robust market like Thailand," van Motman added.
Publicis buys out Match Media in Australia
The ZenithOptimedia Group subsidiary said it acquired an Australian media agency and will include the latest buy into its newly launched global media network, Blue 449.
Publicis said Match Media will retain its management team, including CEO John Preston and COO James Simmons, who will report to ZenithOptimedia, Asia-Pacific's global managing partner, and Asia-Pacific chairman, Gerry Boyle.
The Australian outfit will champion Blue 449's expansion into the region, following the latter's rebranding in February. Blue 449 currently operates four offices in Australia, France, Italy, and the United Kingdom, and plans to open another 13 hubs by the end of the year.
Sydney-based Match Media currently has more than 75 employees specialised in media strategy and buying, digital planning and buying, social, analytics, and search.
Boyle said: "Blue 449 is a new global network comprised of like-minded entrepreneurs who are embracing technology and data as a means for delivering growth for clients. As a progressive digitally focused agency, Match Media is the perfect fit and we are pleased to announce their addition to the Blue 449 network."
Separately, ZenithOptimedia said it had appointed Gareth Mulryan as CEO of Southeast Asia, promoting its former Asia-Pacific head of digital to the newly created role.
Working with Boyle, Mulryan will be responsible for developing the company's service offerings across the region as well as identify local growth opportunities to boost its business in Southeast Asia.
The new CEO has been with the company for more than 10 years, spending the last seven in Asia, and helped set up ZenithOptimedia's performance marketing arm, Performics, in the Asia-Pacific region.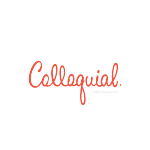 JWT, H&K unit form joint venture to focus on content marketing
J. Walter Thompson Company (JWT) and Hill & Knowlton Strategies' Group SJR have formed a new joint venture specialising in brand content creation.
Called Colloquial, the new content marketing entity will develop products that include infographics and videos. The JV will share locations and talents from both companies in key global markets including Australia, Brazil, and the United Kingdom.
JWT Chairman and CEO Gustavo Martinez said: "Content is the new currency. Colloquial will deliver both authentic narratives and the creative visual storytelling that brands are demanding and consumers want."
AdNear picks up Southeast Asia head
The Singapore-based mobile data analytics platform has appointed Nandita Pal as general manager for its Southeast Asia and Hong Kong business, adding another member to its leadership team.
Nandita is responsible for growing AdNear's business in the region through strategic partnerships and deals, as well as the adoption of the company's mobile data products among marketers.
The executive has more than 21 years of experience in the mobile services market, including business development and product marketing in the location-based segment. She was part of the pioneer team that launched Nokia Maps and spent seven years in sales and product marketing for Nokia's smartphones and location-based services.
AdNear's chief revenue officer, Shobhit Shukla, said Nandita's experience in location data will bode well for the company. "AdNear has always believed in the power of mobile and location data and how it can connect online with offline. Southeast Asia is a mobile-first market and marketers are very progressive when it comes to adopting new technologies," he said.
Nandita added: "I have always believed that people and places are central to the entire data-driven marketing story; and for this, mobile adoption and location data are going to be key drivers of growth and more so in a mobile-first region like Southeast Asia."
Last month, the company brought in Cameron Curtis as its Australia and New Zealand general manager.
TagsAdvertiserAgencyAnalyticsAPACAustraliaBrandingDigital MarketingEnterpriseMartechPerformanceVideo