APAC Marketers Turn to In-App Ads, But Should Avoid Common Pitfalls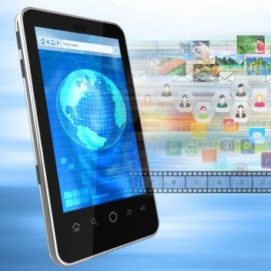 App publishers in Asia-Pacific increasingly are tapping in-app ads as a monetisation model over in-app purchases and freemium, but there are common pitfalls they should avoid if they choose this strategy.
With in-app purchases growing at a much slower pace, developers were looking to ads as a way to sustain their apps, according to Jayesh Easwaramony, InMobi's senior vice president and managing director for Asia-Pacific, Middle East, and Africa (APMEA). In addition, videos offered attractive returns per ad unit and ad-funded models were needed to support music and subscription apps, Easwaramony noted.
According to InMobi's State of App Performance Marketing study for APMEA, 59% of app marketers turned to in-app advertising as the preferred revenue model, while 38% pointed to in-app purchases. Another 34% depended on a freemium model and 23% used subscription to generate revenue. The findings were based on a survey of 232 respondents across several markets in Asia-Pacific, Middle East, and Africa, so it should be noted that the sample size for each market would be significantly small.
Easwaramony noted, though, that app marketers looking to monetise from in-app ads should avoid some common missteps, such as relying on just one ad format and assuming their work was done after users had downloaded their apps.
In this Q&A with ExchangeWire, he explained why these marketers would need to think about local nuances when targeting consumers in Asia-Pacific and look closely at user retention alongside acquisition.
ExchangeWire: The State of App Performance Marketing for the region revealed that 70% spent up to USD$25,000 (£19,363) each month per app on marketing. Is that an adequate amount? What do the bulk of such funds go towards?
Jayesh Easwaramony: The amount of money depends on the objectives. If one needs to be amongst the country's top 100 or top 10 apps, the number of downloads needed per day will vary and so will the marketing budget. However, they also need a few rounds of investments in the overall branding of the app. If the app is not well-known, then the cost of marketing will go up further. It also depends on the ability to amplify via virality.
Interestingly, app marketing costs vary around the world and depend on a few key factors. These would be the app category such as entertainment, game, and retail; app type – whether it's free or paid; the maturity of the market; app store competitiveness in the local market; monetisation model; LTV (lifetime value) of the average user; and the CPI (cost per impression). Achieving higher ranks requires a higher budget, which can only be sustained with repeated campaigns and this, in turn, means more spend.
That said, USD$25,000 (£19,363) a month is a good number for anyone who is new to app marketing and wants to gain initial learnings from their investment.
For app marketing spend, the bulk of the funds are spent on: paid installs; remarketing to engage current or dormant users; mobile advertising; app marketing measurement tools and analytics; entering awards; conducting events and contests; creating and maintaining social media promotions and blogs; search engine optimisation (SEO); and app store optimisation (ASO).
Why has in-app advertising emerged as the most popular app-monetisation model, bypassing in-app purchases and freemium?
As of March 2017, there were 6.5 million apps across Google Play, Apple App Store, Windows, Amazon, and Blackberry. Of these, 92% were free and only 8% were paid on the Google Play store, as of Dec 2016.
The biggest revenue generation stream via in-app purchases was for RPG (role-playing game) apps and we are seeing new titles not enjoying as much success as existing ones, since such games take a longer time to build a loyal user base. So in-app purchases are growing at a much slower pace and, hence, there is more interest in in-app advertising.
Furthermore, in-app advertising is now dominated by video ads, where the monetisation per ad unit is handsome, so the economics are better for apps. There also are interesting models emerging where ad-funded mechanisms are needed for music apps and subscription apps to grow their user base and to re-engage dormant users.
As mobile advertising grows, there will be stronger demand for more mobile inventory and, hence, in-app is getting more popular.
What are common pitfalls app marketers should avoid if they choose to rely on in-app ads as their main revenue stream?
Relying heavily on banner ads, or only one ad format
Banner ads are the most commonly used format by app publishers and advertisers due to their low cost and larger inventory. However, app marketers should diversify the ad type and size based on what resonates with their app user base; and it is important to test different ad types to identify the most appropriate ad format that works for your app and your audience. This would give app marketers higher returns, delivering a highly engaging user experience.
Assuming marketing is complete after app downloads
Users need a reason to return. For this, app marketers must clearly understand what draws repeat uses of their app. Most apps will lose 75% of their users within 24 hours of installing it; and it gets worse. Based on Quettra's research, 95% of app users uninstall the app within 90 days. That leaves most apps with a high churn and only 4% to 5% of downloads materialise into active users.
With such low retention rates, and the millions of apps competing in app stores, marketers need to continually invest in engaging and retaining their users. Driving app installs is far from the end of the journey for an app marketer. It's just half the battle. Remarketing techniques, such as push notifications and in-app retargeting, remind users of the value of your app, nudging them to use the app before you lose them forever.
App marketers also must realise that remarketing is not the end of the funnel activity. Remarketing efforts must start early in the user lifecycle, before your active user can turn dormant and, subsequently, uninstall the app quite early. Catch them before they leave you. Continually engaging them ensures you remain front and centre in the minds of app users and reduces user churn.
Abusing push notifications
Sending specific updates that are carefully timed can attract significant eyeballs. However, a spray-and-pray approach seldom works and will most certainly prompt users to delete your app. Used judiciously, push notifications can be a great asset that add value to your users and keep them engaged. App marketers should utilise other ways of engaging and retaining their users, such as retargeting, to reduce the burden on notifications alone. A/B testing different techniques also can unravel the method that works best for your particular brand of app.
Ignoring your data
As an app publisher, you are bound to collect a lot of data around user behaviour and preferences. When this data is analysed and used effectively, it can amplify your returns, as you are able to engage with your audience intelligently.
How should app marketers improve user retention and engagement?
With 80% of all users across categories churning out within 90 days, user retention and engagement have become critical in ensuring the success of an app. Some of the key steps that an app marketer can take to ensure they overcome this hurdle include:
– App listing: A potential user's first interaction with an app is within the app store, which makes the listing a critical engagement factor. It is important to communicate to a user why they need to download the app and what can they expect, giving users a glimpse of what awaits them within the app.
– Push notifications: When used correctly, push notifications can become a game changer; but it is important to not bombard users with endless notifications. Instead, sending relevant and personalised notifications can prove to be a huge asset, increasing two-month retention by 71%.
– Deep Linking: As marketers communicate with users across a variety of apps, deep linking ensures a seamless experience and help your user reach the exact page you want them to.
– Remarketing: Markets must remember that there exists a powerful segment of users who have fallen off their radar – the dormant users. Half of app users opt out of push notifications, making it difficult to communicate with them. Reaching out to them through social media or email and reminding them to log back in is a great way to effectively engage with dormant users and unlock the true potential of their app.
– Measure, test, and optimise: This is relevant to not only the marketing strategy, but also the app itself. It is important to constantly measure performance using reliable analytical tools to provide further insight into users and their behaviour. By testing and iterating both the campaign and the product itself, there exists great room for constant improvement giving users a compelling reason to remain loyal.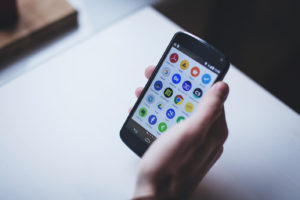 What should marketers keep in mind when tapping apps to support user acquisition?
They need to consider several key factors:
Choosing the right channel
Today, in an extremely crowded marketplace, there are many platforms a marketer could choose to use in order to facilitate user acquisition. Whether it involves using popular social media apps or ad networks, it is important to weigh the pros and cons before choosing to greenlight a specific channel. The decision could be based on several factors, including audience, cost, and relevance, amongst others.
Choosing the right creatives and constantly refreshing them
A marketer also must carefully consider the ad format they want to use as a part of their marketing effort. There are several types of creatives available for marketers, each with a unique advantage. Video ads, of course, deliver far superior engagement rates in comparison to other creatives.
Tracking and optimisation
In order for marketers to truly understand the effectiveness of their campaign, it is important for them to effectively track the results of their campaign. It provides greater insights on their users, for instance, where they are accessing the app and what is the most valuable segment. Testing, too, is a great way for a marketer to optimise the performance of the campaign. While it may seem daunting at first, it is important to test, alter, and deploy new creatives throughout an app's marketing journey. Even if a creative doesn't seem to work for a particular group, it is important to test it on another target group, as it can succeed in that context.
Analytics and segmentation via data
Marketers should segment their audiences into target groups based on whose attention they wish to capture. By communicating effectively with these groups, marketers are more likely to enjoy higher returns on investment.
What are the benefits, and drawbacks, of using CPI as the pricing model for user acquisition campaigns? What would you recommend as the more effective model?
With CPI, advertisers pay for the app install instead of clicks or impressions. However, focusing on app install alone means advertisers forfeit the ability to manage traffic quality. Also, with CPI, advertisers measure success with an app install, but not all app installs translate into an active user. Furthermore, CPI limits the user funnel and optimises instead the first step of a long journey users undertake with the app.
Instead of CPI, we recommend using a CPA/CPE (cost per action/cost per engagement) model. The user journey seldom ends with an app install alone and advertisers typically want the user to continue returning to the app. For this, measuring an app install would be ineffective, because the true action the advertiser seeks ranges from 'first app open', 'first add-to-cart', 'first purchase', or completing first level, or any other 'first-' activity that indicates the user has engaged with the app in a meaningful way.
It also offers more control over quality of users. Since advertisers focus on optimising for actual user engagement, and not just installs, they are able to gain better control over the quality of users via the CPA model. However, advertisers need to carefully select the action they wish to measure, as it can change how the campaign performs and how users react. They need to think about whether they want to optimise for 'first open' or a more specific action such as 'first purchase'.
Advertisers should bucket their users, for instance, as first-time, dormant for 7-day or 14-day, and add-to-carts users. The campaign should target these users differently, optimising for different actions and considering the user's different needs through these stages.
Marketers also must go beyond user acquisition: retention is key to the success of any app. Without a steady stream of loyal users with high LTV, your app's success is limited. However, gaining high LTV users is not easy. It requires a combination of understanding user behaviour and identifying the set of users who will monetise with you. Once you identify this set of users, it is imperative that you dedicate resources to engage them often before they lose interest and abandon your app.
Enabling deep-linking and measuring attribution are key challenges app marketers experience in remarketing. What often goes wrong here and how should it be resolved?
Deep linking allows developers to seamlessly direct a user to a page or screen determined to be the most relevant to the user. When used right, deep linking can form a critical component within the purchasing funnel.
One of the challenges faced by developers is the difficulty in implementation and ensuring quality. As the implementation of deep linking involves complex workflows, app developers consider deep linking challenging. There is also the high risk of deep links breaking. These may occur due to several reasons including app updates or HTTP redirects not being supported. Often, app developers make the use of services offered by companies that specialise in deep linking to overcome these potential issues.
And, while deep linking is extremely effective for users who already have the app, non-users of the app often are shown an error message or are redirected to the app store where they can download the app. This additional friction in the user experience can prove to be a deterring factor in a user's journey. This can be tackled through the use of deferred deeplinking where users are directly shown the page or screen, as opposed to manually reaching the page or screen without guidance.
In addition, attribution can help a marketer understand the effectiveness of their campaign by providing a 360-degree view of the highlights and pitfalls of their campaign and offering valuable lessons. This further helps marketers in optimising and improving their campaign by taking appropriate steps in response to the data they have received.
Marketers, though, will find that a huge barrier in the measurement of performance is the lack of mobile-specific metrics. Most metrics are legacy-based and make use of measurement tools designed for desktop browsers rather than mobile apps. By tracking mobile-specific metrics such as viewability and CTRs, marketers can gain greater insight into the performance of their campaign.
Furthermore, if app marketers neglect to verify the authenticity of the data they collect, they are likely to fall victim to ad fraud. An app marketer must be sure to use the right measurement and attribution partner that can effectively track the authenticity of the data across several metrics such as audience verification, viewability, and quality of installs.
What three pieces of advice would you offer Asia-Pacific app marketers?
Track, measure, and analyse
The region is home to the largest share of mobile-first population. Since many smartphone users are mobile-first, mobile usage patterns and behaviours are more complex and sophisticated compared to the west. Tracking and measuring this behaviour is key to understanding users and their nuances, which can help marketers optimise their spends and enhance user experience. Marketers should partner with third-party tracking and attribution partners that can provide accurate and independent data.
Embrace local nuances
User preferences and behaviours are unique to each region. Also, app stores in these Asian markets are highly fragmented. In many countries, smartphone screens are the only digital screens people see. Cultural differences dictate user behaviour and preferences. Users in different countries may utilise certain app features more than in others, or app engagement may be higher at certain times of day or days of week. App marketers should pay attention to these nuances and ensure they are sensitive to cultural sentiments when marketing their apps.
Think retention before acquisition
Without good user retention, you have a leaky bucket situation, losing more users than you can acquire and retaining only a handful who seldom can sustain your app. Be mindful that retention and user acquisition go hand-in-hand. Without retention, your future users hold very little long-term value.
Retention differs across businesses, but the aim is to get the retention curve to flatten instead of continuously dropping. Within a week of downloading the app, 88% to 90% of your users will abandon you. This rate of abandonment increases as time passes by, with only 4% to 5% users remaining at the end of 30 days. And, as the 80-20 rule goes, 20% of your users will drive 80% of your revenue. Hence, it is important to analyse your data to identify the types of users most likely to monetise, so your app marketing dollars should focus on finding this subset of people and getting them to stick around. Without a strong retention strategy, your user acquisition efforts are bound to limit your app's success.
TagsAd TechAdvertiserAnalyticsAPACBrandingCross-ChannelCross-DeviceMobileMonetisationPublisherVideo