Mobile Dominates Video Views Worldwide; Next Phase of SpotX-Smartclip Merger
by Sonja Kroll on 9th Feb 2018 in News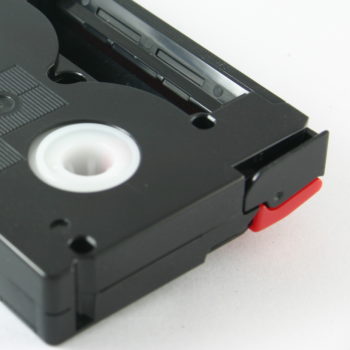 ExchangeWire rounds up some of the biggest stories in the European digital advertising space. In this week's edition: Mobile Drives Video-Viewing Figures; Next Phase in SpotX & smartclip Merger; PulsePoint Buys Ad Vitality Lab; Taboola Partners with Bauer Media UK; and ClearChannel & Posterscope Integrate.
Video Viewing Dominated by Mobile
According to eMarketer's first mobile digital video forecast, 2.38 billion people will watch streamed or downloaded video content in 2018. More than three-quarters (78.4%) of the total views are accessed via mobile devices, the report finds.
Specifically looking at Youtube, eMarketer predicts that 1.58 billion people will watch video on Google's platform at least once per month. Compared to last year, this number has grown by 7.5%. Close to two-thirds of all digital video viewers worldwide will watch YouTube this year, eMarketer estimates.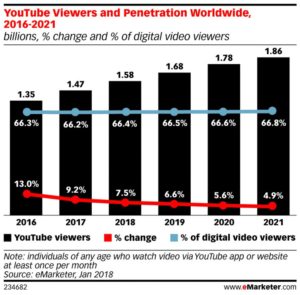 Digital video viewing is mainly driven by video being pushed on social media, as well as the current interest in OTT streaming, explains Oscar Orozco, senior forecasting analyst, eMarketer. He adds: "However, an understated driver of video viewing is the use of chat apps. We forecast that close to 55% of internet users will be active on chat apps by the end of 2018." He expects watching and sharing digital videos on chat apps like Facebook Messenger, WhatsApp, etc, to continue to be a significant driver of mobile video consumption.
eMarketer forecasts further growth of mobile video views until 2021 when 2.33 billion people will watch video content via their mobile devices.
Next Step in SpotX & smartclip Merger
Announced in November 2017, the SpotX-smartclip merger is well on its way. The companies have now merged to form a single entity, led by a joint management team.
At the helm of the new organisation remain SpotX's co-founders, Mike Shehan and Steve Swoboda as CEO and CFO. They are supported by the co-founders of smartclip, Jean-Pierre Fumagalli and Roland Schaber, who will take on new roles as general managers for Europe with Fumagalli focusing on business development, and Schaber looking after operations. The newly merged company is to operate under the 'SpotX' name.
"In the 'total video' industry, scale matters and the combination of SpotX and smartclip will enable us to compete more effectively in the dynamic programmatic video landscape, enhancing the enormous, exciting potential of our best-in-class technology platform, products, and services", explains Mike Shehan, co-founder and CEO, SpotX. "The results speak directly to our companywide commitment to making our clients and partners successful and combining the strengths of two great companies with a common goal. This is a key element in RTL Group's 'total video' strategy."
Focusing on the European markets, Jean-Pierre Fumagalli, general manager, Europe, SpotX adds: "Especially in Europe, data-driven technical solutions and cross-device monetisation are key. It is exciting to see that the combined company provides local talent and excellent expertise on the ground, as well local product offers throughout Europe like no other market player."
SpotX-parent RTL Group is slated as the first user of the new joint SpotX platform for its own broadcasting businesses in Europe. The SpotX full-stack solution includes combined ad serving and programmatic platform serving covering the full range of 'total video' advertising across all screens, including TV screens through OTT/connected TV, as well as addressable TV.
SpotX expects the merger to be fully concluded within the next eleven months.
PulsePoint Acquires Vitality Ad Lab
Ad tech provider PulsePoint is bolstering their activities in the healthcare sector with an acquisition. The takeover of Vitality Ad Lab, a UK-based private advertising exchange focused on the European healthcare sector, is an attempt to accelerate PulsePoint's programmatic health presence in Europe.
Speaking to ExchangeWire, Gareth Shaw, general manager EMEA, PlusePoint, says that specialisation is the way forward in industries such as healthcare. "Ad tech Acquisitions and consolidations are happening at an increased rate because of the challenging marketplace dynamics, due to the duopoly of Google and Facebook. The companies that will thrive in the future are those that can overcome the 'commodity dilemma' and offer a specialised product set and a domain expertise which is not offered by others in the market. Healthcare, given its unique legal and regulatory complexity, is an area that is well situated to benefit from this specialisation from companies such as PulsePoint.
"Both PulsePoint and Vitality Ad Lab share a deep understanding of the specific needs and requirements of healthcare marketers and how to best address them; and going forward, we will be laser-focused on delivering meaningful programmatic health offerings to both consumers and healthcare practitioners", adds Sloan Gaon, CEO of PulsePoint. "This acquisition unites two companies with a shared commitment to advancing programmatic advertising for healthcare companies in Europe."
Exclusive Partnership Between Taboola & Bauer Media UK
Taboola has just signed on an exclusive partnership with Bauer Media UK. Integrating the Taboola feed, Bauer hopes to drive engagement and grow revenues on their lifestyle and other content. Taboola's Audience Exchange will also be used by Bauer to drive users towards their video and branded content.
"There is a fundamental challenge and opportunity in how we all experience surfing the web. The more we can create the consistent experience users love and are used to – the infinite scrolling feed – on the open web, the more users will enjoy it, brands will move budgets in scale, and we can, in turn, help publishers ​and journalism ​capture a bigger part of the advertising market versus the walled gardens", Adam Singolda, CEO and founder of Taboola, tells ExchangeWire. "The UK continues to be one of our fastest growing markets globally. As the competition for user time and attention becomes more intense, it's key to invest in user experience, making the open web as beautiful as many of us became used to accessing content through social media."
Taboola's feed will be integrated at the bottom of Bauer's mobile and desktop articles. Bauer Media will also utilise Taboola's audience exchange solution for managing and optimising the flow of traffic across the network.
The partnership is limited to a duration of two years.
Integration of Clear Channel & Posterscope Platforms
ClearChannel announces the first integration of their ad platform, connecting with Posterscope's location analytics planning and trading platform, ECOS. After launching the ClearChannel ad platform last year, the company now wants to simplify the booking process for Posterscope, from initial checking of availability and cost, to placing options and purchasing.
"The integration with Posterscope is making booking Out of Home smarter, simpler, and more effective", says Justin Cochrane, CEO, Clear Channel UK. "We're heavily investing in building a next-generation OOH estate in order to achieve our vision: to Create the Future of Media, Out-of-Home. Automation is the next step in making media easier to plan, buy, and deliver, and maximise the benefits of our leading digital portfolio."
Trading on an automated guaranteed basis, ClearChannel's platform is wholly owned and developed by Clear Channel UK, delivering data via the Open Direct Protocol, making integration between Clear Channel and Posterscope seamless.
Stephen Whyte, CEO, Posterscope UK added: "Integrating our award-winning ECOS platform with Ad Platform will enable faster, more efficient planning and booking across Clear Channel's digital estate, and, most importantly, allow clients to really leverage the flexibility and agility of digital OOH."
The API integration is part of the ClearChannel's automation strategy.
Ad ServerAd TechAnalyticsAutomated GuaranteedDigital MarketingDisplayEMEAMobileProgrammaticPublisherSocial MediaTechnologyVideo