SPH Looks to Digital as 1H 2018 Falls Flat; M&C Saatchi Acquires India Creative Agency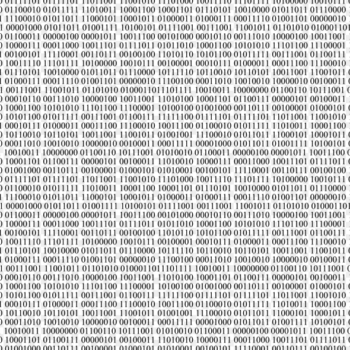 In this weekly segment, ExchangeWire sums up key industry updates on ad tech from around the Asia-Pacific region – and in this edition: SPH Looks to Digital As 1H 2018 Falls Flat; M&C Saatchi Acquires India Creative Agency; Mediacorp Folds Magazines, Takes Others Digital-Only; IAB Tech Lab Unleashes Measurement SDK; and Dentsu Aegis Network Unveils New APAC Programmatic President.
SPH Looks to Digital As 1H 2018 Falls Flat
Singapore Press Holdings (SPH) has reported a 10.9% dip in its media business to SGD$329.5m (£180.48m) for the first half of 2018, ended 28 February.
Company-wide, the Singapore publisher saw a flat half-year performance, with a net profit of SGD$100.6m (£55.1m). Overall revenue fell 4.6% to SGD$492.46m (£269.74m) year-on-year.
Noting that its media business saw slowing revenue decline, at 6.9% for the second quarter compared to 13.9% for the first quarter, SPH CEO Ng Yat Chung said: "We are focusing on our digital blueprint for the future, which includes our new all-digital subscription plans, and our strengthened integrated multi-platform marketing."
He added that the company was exploring growth in aged care and other property asset management segments.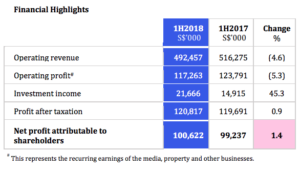 According to SPH, the number of advertisers that bought integrated solutions across two or more platforms, including print, digital, radio, and outdoor, grew 40% in the first half of the year.
In a separate announcement, the Singapore publisher announced it had appointed former journalist Ignatius Low as its new chief marketing officer, taking over Elsie Chua who would retire after 20 years with the company.
Low will oversee SPH's content market and advertisement offerings across all platforms, having previously held the role of head of media solutions.
M&C Saatchi Acquires India Creative Agency
M&C Saatchi Worldwide has bought out Mumbai-based creative agency, Scarecrow, in a move to bolster its footprint in India.
The acquisition would see the merged entity renamed 'M&C Saatchi Scarecrow', with the Indian agency's founders Manish Bhatt, Raghu Bhatt, and Arunava Sengupta continuing to lead the team.
The firm also operates an office in Delhi.
Scarecrow's three founders said in a joint statement: "It's no secret that in the past few years we have had many suitors, but after meeting Moray MacLennan, David Kershaw, and Jeremy Sinclair in London, we were clear that M&C Saatchi is the perfect partner for Scarecrow. They have entrepreneurship in their blood. We are confident that Scarecrow and its employees will gain from this move, in terms of training opportunities and exposure to new areas."
Mediacorp Folds Magazines, Takes Others Digital-Only
The Singapore media company has shuttered two magazines and moved another two to a fully digital platform.
Its English and Chinese entertainment magazines 8 Days and i-Weekly, respectively, would be distributed digitally from September 2018, as it looked to 'refresh' the brands.
It also would not be renewing its license to publish fashion magazine, ELLE, in Singapore after it published the October 2018 edition. In addition, its online parenting advice portal SmartParents would be closed.
Mediacorp's chief customer officer Debra Soon said: "The moves we are announcing enable us to focus our editorial capabilities on the digital delivery of content. We will continue to innovate, create, and present lifestyle and entertainment news in fun and relevant ways for readers and clients. Through our digital offerings, TV and radio platforms, and ground events, we are increasing engagement and building communities."
IAB Tech Lab Unleashes Measurement SDK
The IAB Technology Laboratory has released an Open Measurement Software Development Kit (OM SDK) to ease the implementation of third-party viewability and verification ad metrics in mobile apps.
The new set of tools will facilitate such deployment without the need for various measurement providers' SDKs and systems, according to the industry group.
To ensure the tools' functionality, IAB added that app developers, ad SDK providers, and third-party measurement and verification providers, had tested the OM SDK during a limited release period that began last October.
The tech lab's senior vice president and general manager Dennis Buchheim said: "Historically, publishers have integrated separately with each of many vendors' SDKs to ensure proper measurement and verification, and buyers have been frustrated when publishers didn't support a preferred vendor.
"With the OM SDK, key parties came together to make this seamless," Buchheim said, adding that the new SDK would bring about transparency and consistency to in-app mobile advertising.
The first version of the OM SDK is available on Google Android and Apple iOS platforms and supported 'begin-to-render' impression measurement. It also supported various ad types, including display, native, and HTML video, as well as video verification via all versions of the Digital Video Ad Serving Template (VAST).
Dentsu Aegis Network Unveils New APAC Programmatic President
The Japanese agency group has appointed Sonal Patel as president of programmatic services in Asia-Pacific, describing the move as part of "continued investment" to drive its capabilities in the technology sector.
Previously Singapore managing director of AppNexus, Patel would be responsible for developing Dentsu Aegis Network's product roadmap and "data-led" programmatic strategy for the region.
Amplifi's Asia-Pacific president Sunil Yadav said: "Where our business is heading, which is towards being traded using algorithms and platforms – powered by data – it is critical to upscale and take the lead in our programmatic capability when it comes to planning, strategising, advising, and managing our clients."
Patel's appointment is effective from late-April, after which she will report to Yadav.
Ad TechAd VerificationAdvertiserAgencyAPACIndiaJapanMeasurementMobileProgrammaticPublisherSingapore