Growth of Location-Based Campaigns; Bidding Optimisation with QuanticMind
by Sonja Kroll on 20th Jul 2018 in News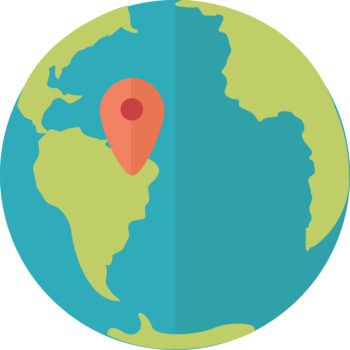 ExchangeWire rounds up some of the biggest stories in the European digital advertising space. In this week's edition: On Trend with Location-Based Campaigns; QuanticMind Introduces New Bidding Optimisation Capabilities; Tremor Video DSP Partners with Dstillery; Live Video Ad Views Continue to Increase; and Exponential Launches VDX Video Solution.
On Trend with Location-Based Campaigns
Location-based advertising has recently become popular, thanks to the ability to provide insights into consumer behaviour. According to a survey of 120 UK digital marketers conducted by GroundTruth in April 2018, 71% of respondents believe that location data has the ability to provide customer insights that no other channel can.
The study finds that location-based advertising is popular in the UK, with 58% of digital marketers having run location campaigns. A further 16% of respondents said they are planning to invest in location-based campaigns in the coming year. The vast majority of marketers believe that location data is pivotal, with 87% agreeing that "location is the lynchpin between online and offline behaviour". Moreover, location data is considered useful for cross-channel purposes, with 83% of marketers agreeing that data collected from location can be used to plan other channels.
Theo Theodorou, GM EMEA, GroundTruth, comments: "By influencing real world behaviour, location-based marketing can play a hugely important role in helping high street stores attract and retain customers and drive bottom line revenues."
The survey also found that location was cited as the top marketing trend "that delivers value", with 64% of respondents stating they believed this, followed by marketing automation (32%) and machine learning (28%).
QuanticMind Introduces New Bidding Optimisation Capabilities
Predictive advertising provider QuanticMind updates its platform with new bid optimisation options and reporting features. The new capabilities include new bid policy settings, algorithm upgrades, and real-time audience reporting.
Thanks to new bid policies, users can take advantage of AI and ML to track and maintain KPIs based on a monthly spend target. Algorithm updates to the platform's interface improve the way QuanticMind automatically calculates in real time both device bid adjustments and location adjustments for Bing and Google. New audience reporting capabilities have been added to allow marketers to monitor campaign performance.
"When it comes to goals like performance and growth, most businesses don't actually have a singular goal they're focused on. They often have many, some of which may even conflict with one another", said Brian Bird, COO of QuanticMind. "Our new settings, which include a monthly spend target and a minimum margin goal, put control back into the hands of marketers where it belongs and go a long way towards increasing the value, the power, and the performance of our own predictive advertising platform."
Tremor Video DSP Partners with Dstillery
A partnership between Tremor and Dstillery is to provide a new audience targeting solution to clients. Combining Tremor's video bid stream data with Dstillery's predictive marketing intelligence, clients can expand audiences among similar target groups and deliver customised videos in order to increase engagement and revenue.
"Advertisers rely on insights to help them identify the best potential audiences for their products and services, but many advertisers still can't activate their most valuable insights," explains Evan Hills, VP strategic partnerships, Dstillery. "Integrating Dstillery's insights within Tremor Video DSP will make it easy to activate these audiences, helping advertisers discover incremental revenue opportunities by finding new customers and fueling custom audience insights that uncover the full customer journey."
New targeting capabilities include a custom audience-building algorithm, created by Dstillery exclusively for Tremor Video DSP, as well as access to Dstillery's proprietary ranked retargeting algorithms, allowing them to better reach and engage consumers with Tremor Video DSP's customised video capabilities.
Live Video Ad Views Continue to Increase
According to FreeWheel's Q1 2018 Video Monetisation Report, ad views in Europe grew 37% in Q1 of 2018 year-on-year, while the number of video views rose 10%. The report identifies several key trends in the area of video monetisation.
Despite the increasing importance of mobile devices, the big screen remains a priority for viewers, with OTT and STB VoD generating the highest share of ad views (39%). In terms of growth rates, mobile ad views have increased 19% year-on-year, with desktop close behind, at 16% growth.
FreeWheel finds that completion rates remain high, with pre- and mid-roll formats particularly successful, with completion rates of 97% and 96%, respectively. Programmatic sales of ad space continue to increase in Europe, despite direct deals accounting for 84% of premium advertising. Programmatic grew 48% year-on-year in Europe, garnering a 16% share of ad views.
"In the midst of a fast-changing industry, 2017 was a successful year for premium video advertising – and 2018 has also demonstrated a strong start", concludes Thomas Bremond, General Manager, International, Comcast. "While the full implications of GDPR within Europe on publishers and advertisers are still to be seen, the positive steps being taken towards greater transparency and optimising the viewer experience will hopefully ensure that the effects are minimal, and the relationship between brand and consumer will continue to flourish."
Exponential Launches VDX Video Solution
Exponential wants to tie sales directly to video advertising. Dubbed 'VDX', Exponential's new video solution provides interactive video messaging capabilities across various ad formats and comes with features that are specifically designed for the needs of marketers in different industries such as travel, finance, automotive, or QSR.
Launching in EMEA after a trial run in the U.S., VDX Connect comprises various in-frame and expandable video formats for mobile, desktop, and in-stream. Impressions for VDX Connect are sold on a CPV model, but campaigns are optimised based on cost-per-action performance goals.
"With our new VDX Connect offering, Exponential aims to address a gap in the marketplace for metrics that tie sales directly to video advertising", says Tim Sleath VP, product management, Exponential. "VDX Connect enables clients to reach desired consumers across the entire funnel, while holding video accountable to verified performance metrics."
AdvertiserAdvertisingCross-ChannelCross-DeviceDataEMEALocationMonetisationProgrammaticTVVideo