The Era of Digital Integrity: From Data-Driven to Choice-First Advertising
by Mathew Broughton on 2nd Mar 2020 in News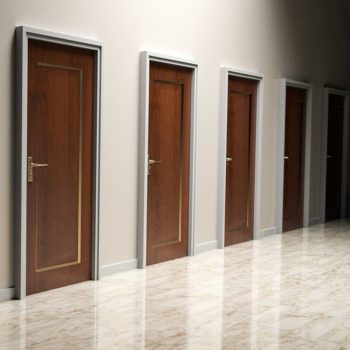 In association with Ogury.
Writing exclusively for ExchangeWire, Raphael Rodier (pictured below), chief revenue officer, international, at Ogury, discusses how the digital advertising ecosystem is set to fundamentally shift from a data-driven model to a choice-first environment.
It doesn't matter what anyone says, effective digital advertising is tough.
You need to understand and engage consumers on mobile, generate measurable returns from all ad spend, and build user trust. It's never been easy. And for years you've been told that the solution lies in data.
More data, and more refined targeting, will allow you to deliver relevant ads that enhance user experience and generate the necessary results. But it isn't working out this way.
Consumers are still frustrated by the ads they see. And with the introduction of new privacy laws around the world, all the data you use needs to be compliant and consented. If not, you face legal, financial, and reputational, risk.
The digital advertising industry is facing its biggest transformation since the creation of the internet. Data safety is a new imperative, and it's as important as brand safety. The only way to ensure success is to take a fresh approach, that moves from data-driven to choice-first.
The shift: User choice is taking center stage
For decades consumer data has been taken without consent to serve unwanted, intrusive, targeted ads. No surprise then that our company survey of over 287,000 global smartphone users revealed that an overwhelming majority (90%) of consumers find targeted ads annoying.
But where playing irresponsibly with consumer data might appear to bring you short-term commercial gains, in reality it is actually harming long-term brand equity. Especially as this deceit that has underpinned digital advertising for years is now being exposed.
Documentaries like 'The Great Hack', and high profile scandals such as Cambridge Analytica have revealed this fact to the world, leaving consumers annoyed, cynical and mistrustful towards digital advertising. They are aware that their data has been taken without permission, and trust between advertisers, publishers, and users has diminished.
What's more, if anything is to be learned from history, you know that governments will intervene when industries put themselves before the people they profit from. So it's no surprise then that new privacy regulations have also made using non-compliant data punishable by law.
It's no longer sustainable to take a data-driven approach. The entire industry is shifting. Compliance is mandatory. And advertisers need to ensure their whole advertising strategy is driven by and respects user choices.
But, how on earth can you put user choice at the center of your advertising strategy, without jeopardising reach or performance?
It's really not as hard as you might think. And it all starts with consented data.
Consent: A vital first line of communication
Consented data is data that is collected and used ethically and in a manner that respects user's privacy and intelligence. This necessarily requires a consent and preference management platform (CPMP) - a technology that collects and consolidates user choices around their personal data, that is administered by publishers and advertisers in their own websites and apps.
For any advertiser looking to embrace this imperative shift, and provide a compliant and transparent approach to data collection and use, a CPMP provides a vital first line of communication and is an important place to start. But as an embryonic concept with a complex global dynamic - both legally and technologically - it can be complex for organisations trying to navigate it.
Many ad tech companies are attempting to apply CPMPs, in order to get around data privacy regulations such as the GDPR (General Data Protection Regulation) or California Consumer Privacy Act (CCPA). But even though they are trying to focus on compliance, they are still, more often than not, failing to offer users a fair, informed choice over how they share their data. Despite clear guidance from data protection authorities, a massive 88% of CPMP implementations are still neglecting to offer users a fully compliant or meaningful choice over their data.
It isn't enough just to focus on trying to be compliant. Users need to know that they have been given a choice and are receiving value too. The Reality Report 2019 revealed that consumers understand the value of their data - when given a clear and fair choice, 71% of people prefer to share their data instead of paying a monetary fee - they know that value should be offered clearly, and are far more willing to share their data when it is.
Offering a clear and fair choice over data preferences not only guarantees compliance, but it also improves advertising results due to the quality of data collected, the relevance of the ads, and the willingness of the consumer to engage.
Yet under current CPMP systems, consumers aren't receiving this choice.
To establish trust and place users at the core, organisations need to embrace a new digital advertising model and to implement a CPMP that is founded on crystal clarity, fair exchange, and unwavering integrity. Ensuring all three are met is the only way to embrace the era of digital integrity and avoid the kind of rogue advertising that erodes user confidence and results.
Providing clarity from the outset on the consent contract between consumers and advertisers should be outlined in clear, concise language and should offer three distinct options:
1. Pay for a subscription that allows consumers to access content without ads and without having their data tracked.
2. Agree to have their data collected in exchange for a more personalised experience, including targeted advertising.
3. Opt-out from sharing personal data but receive more irrelevant ads and possibly damage the user experience.
It is the only way to ensure full compliance and a fair value exchange. And it's the only way to collect the reliable consented data needed to drive digital advertising efficiency.
This kind of commitment to building trust between advertisers and consumers is vital to the future of digital advertising.
The opportunity: Embracing an era of digital integrity
User trust is a competitive advantage and a route to sustainable business growth - and the future belongs to those who respond to the vital shift that's transforming digital advertising. As the industry enters this new era of digital integrity, you must not view it as something set to hinder you, but see it as an opportunity to put users at the centre of your digital advertising strategy to drive long-term success.
Ogury has built our business on the firm belief that user choice should be placed at the centre of all digital advertising strategies, and can attest that it is possible to respect users in the right way, to deliver business results. As the leader in choice-driven advertising, we have been relying on collecting user consent and preferences since our founding in 2014; long before GDPR came into force. We understand the delicate balancing act between compliance and sustained revenue growth.
Our choice-driven advertising model integrates a purpose-built consent and preference management platform into the backbone of our technology, to feed user choices into all of our advertising activations. Therefore, it only serves ads to consumers who have chosen to see and engage with them.
By adopting this kind of user-first approach, you have a real opportunity to effectively engage consumers on mobile, generate measurable returns on all ad spend, and to establish a sustainable future for digital advertising, that is built on trust.
Ogury
Ogury, the Personified Advertising company, has created a breakthrough advertising engine that delivers comprehensive audience interest, brand performance, privacy protection and sustainability within one technology stack, built and optimized f...
Powered by PressBox