Evorra Partners with PubMatic to Deliver Compliant, Addressable Audiences Globally
by ExchangeWire PressBox on 21st Mar 2023 in News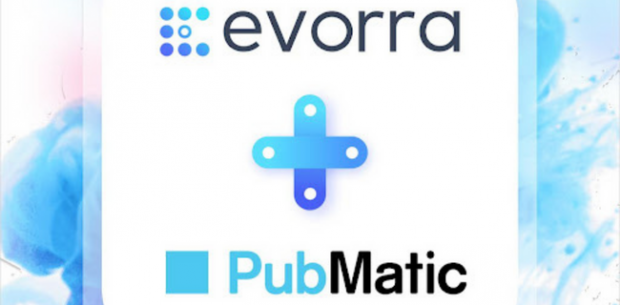 Evorra, the simplest-to-use next-generation SaaS audience marketplace for brands and agencies, today (March 21st, 2023) announced a global partnership with PubMatic, an independent technology company delivering digital advertising's supply chain of the future, to enable compliant and addressable audience building at scale via premium data partnerships. 
With the data and privacy landscape continually evolving, brands require data marketing technology solutions that enable them to protect consumer privacy on an individual level. Meanwhile, the same data needs to be easily accessed by marketing teams to enable them to remain agile and use the data to build competitive advantage and value.
"We're delighted to partner with PubMatic and bring their sell-side platform and Connect technology to our clients to enable them to achieve their marketing goals in a privacy-first way," said Aaron Ritoper, co-founder and CEO of Evorra. "PubMatic's leading technology allows our global clients to easily build and create Deal IDs within the Evorra platform to activate on the demand-side platform of their choice while maintaining security, compliance, and addressability of the audiences created." 
PubMatic's integration into Evorra increases the scope for brands to reach incremental audiences, at scale. Brands also benefit from the breadth and depth of PubMatic's global, premium inventory and audiences. Evorra's clients can leverage the segments they build on Evorra to reach target audiences via PubMatic, seamlessly and in a fully privacy-safe way.  
"First-party data is a brand's most valuable asset for maximising digital marketing performance. By partnering with Evorra, we have made it easier for brands to harness the value of this data," said Mark Williams, senior director, audience solutions, EMEA at PubMatic.  "Our sell-side technology and targeting capabilities to more brands, in combination with Evorra's data marketing solutions, helps brands activate data and get more out of their digital advertising and technology investments."





Evorra
Evorra enables brands and marketing teams to build or monetise addressable, first-party audiences at scale. It allows digital advertising, leveraging clean-room technology, without compromising scale, cost, transparency, or privacy. Brands and age...
Powered by PressBox
MarketingPartnershipSaaSSupply Chain