Jason Bigler Discusses Google's Bespoke Approach In Europe, The Cross-Channel Opportunity And How We Get To $200 Billion In Display
by Ciaran O'Kane on 15th Feb 2012 in News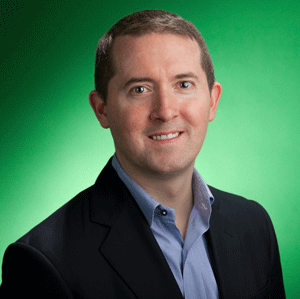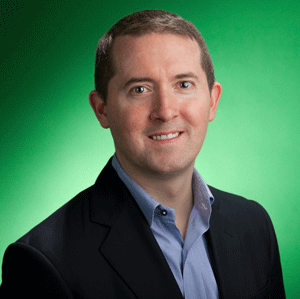 Jason Bigler is Director, Product Management at Google and is the point man for all of the company's display products in Europe. Here he discusses Google's European display strategy, the bespoke approach that is required, the cross-channel opportunity, and how we get to that $200 billion figure.
We hear lots about Google's display strategy in the US. Can you give some overview on the approach to Europe's fragmented display market?

Our general approach actually isn't very different on the core issues. Publishers look to us to help them maximise the value of every ad impression while advertisers look to us to help them achieve the best ROI on their advertising spend. If we aren't delivering on either of those core concepts then we don't have a business in any market.
However in Europe, as you point out, the market is more fragmented and each country can be in a different phase of product adoption. You really have to apply a country-specific lense when examining the best approach. As an example, we are seeing tremendous growth on the DoubleClick Ad Exchange in Europe. Spend has increased more than 130% year on year and the number of buyers and sellers has increased more than twofold over last year. This is going to be a big year for programmatic buying across most of the region. But is it exactly the same in every country across Europe? Not a chance. So in some countries we're in full commercialisation mode and in others we're still in the evangelising phase.
Will it be more of a bespoke approach given the huge differences between markets like the UK, France and Germany?

Much of the reason I'm here is to ensure we're taking into account all of the nuances within each country when it comes to our overall display strategy. So yes, we're most certainly going to tailor it to individual market needs by applying that country-specific lense I was talking about a moment ago.
Why did you make the move to Europe, and what experience have you of building products for European clients?

It's certainly a great challenge for me personally. I've been in the display advertising technology business for over 10 years now and for a good portion of that time I was at DoubleClick leading our buy-side platform product, DoubleClick for Advertisers. That role was inherently a global role and I spent quite a bit of time in Europe making sure we were building a relevant product for the region. Recently, I also spent time at Collective Media as their head of product and strategy. During my time there, we not only launched Collective UK but we also acquired Web TV Enterprise, a UK-based video ad network. From a strategic perspective I was very much involved in the formation of their approach to the UK market. However, I think more than anything the scope of the role is what drew me back to Google. Our display ads business just hit a $5 billion run rate and as you can probably imagine the contribution from the European region to that number is not insignificant.
You recently released a report on publisher success on AdX. Can you give some insights on how European publishers are benefiting from automated selling compared to other sales channels?

In this particular report we demonstrated that for European publishers who make their inventory available in the Ad Exchange, automated selling beat competing sales channels 1 in 4 times. The competing channels included direct sales, other networks and backfills. And where it won over those alternatives, the revenue uplift was 73% higher. It also ended up delivering a fill rate greater than 90% for inventory where there was no other demand. I think this report demonstrates the importance of having a platform that can dynamically allocate across all types of buying relationships and deliver the best possible yield to the publisher.
How is the Admeld acquisition going to help European publishers? Can you outline some tangible benefits? Does the acquisition result in more Google-powered private exchanges popping across the continent this year?

It's still quite early in this process to get into specifics here. We expect to be able to make Admeld's services available to our DoubleClick Ad Exchange and DFP customers over time and to add to our publisher suite the functionality and services that Admeld provides. This will give publishers more control and flexibility in the way they manage their inventory and maximise their returns. However, it's important to note that we will continue to invest in and evolve the current Admeld offering as we finalise our integration plan.
Google owns a DSP, an ad exchange, an SSP and both a buy-side and sell-side ad server. How do you respond to this "conflict of interest" argument - and the vagaries of the "end-to-end" ad stack?

The reality is we've built an open platform that we feel is the best in the business. For publishers, it helps them maximise the value of every single ad impression. For advertisers, it helps deliver the best ROI on their media spend. Long before today's "app marketplace" plays and "neutrality" rhetoric we've had a platform where customers can integrate their own technologies or utilise their own point solutions should they make that choice. In fact, quite a few of our customers have made that choice. It is this inherent openness that makes the "conflict of interest" argument fatally flawed.
Your role at Google covers several channels, including video, display, rich media and mobile. How does this cross-platform perspective help Google's clients in the European market?

At Google we have plenty of folks who are laser-focused on ensuring each of these channels is a best-of-breed solution, but I think it's critical that we also have people thinking about how these channels can impact one another, how we can build complementary cross-product offerings, and most importantly, how these combined solutions can benefit our clients. In my role I'm certainly going to be influencing how we develop and commercialize these cross-platform solutions across Europe.
Your boss, Neal Mohan, reckons display could go to $200 billion in a matter of five years. Is this really possible, and how are we as an industry going to get to that figure?

What we know for certain is that there is still a significant imbalance between the amount of time users spend in a particular form of media and its associated ad spend. We're betting that this imbalance is going to correct itself over the next several years while consumer consumption of digital media will continue to accelerate. As the line between online and offline blur, eventually we'll see an entire reclassification of spend where there is no more offline versus online, it will simply be digital spend. That's how we get to $200 billion.
In terms of how we're going to get there, I don't think it's rocket science. Consumer behavior is what is driving the success of the industry and will continue to do so for the next decade. Think of all the types of devices/services we use today that didn't exist 10 years ago. Think of what will exist a decade from now. That's what makes our industry such an exciting place to be. Our goal is to help grow the industry to that $200 billion number.
Ad NetworkAd ServerAgencyBrandingDACHDisplayDSPEMEAExchangeNordicsProgrammaticPublisherTradingTrading Desk