ExchangeWire European Weekly Round-Up
by Ronan Shields on 16th Oct 2014 in News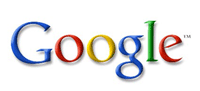 ExchangeWire rounds up some of the biggest stories in the European digital advertising space, and in this week's edition: Google earnings continue to rise, but share price slips amid declining CPCs, and battles in Europe; The inter-related fortunes of Facebook and Google; The big guns come out for UK's first Digital Upfronts; MediaMath buys Upcast, showing real value in European ad tech; Publicis takes 20% stake in Israel's Matomy. 
Google continues to come under fire at home and abroad
Google this week announced revenues of $16.52bn for the last quarter, up 20% year-on-year, but its share price declined 2% in the early hours after the announcement, due to its continually declining cost-per-click (CPC) and falling short of analysts' forecasts. The results come as Google faces an onslaught of competition from rival platforms, plus ongoing scrutiny from European Governments.
Revenues generated by ads served on Google-owned sites were $11.25bn (or 68% of its total), representing a 20% year-on-year increase, while those generated by ads served on third-party sites were $3.34bn (21% of revenues), representing a 9% increase. The number of paid-clicks served on Google-owned and network partner sited increased 17% year-on-year on average, a marked decrease from the 25% increase it recorded 12 months earlier, according to the results.
However this was offset by the continued decline in CPC, with the online advertising giant's falling by as much as 6% in the early hours after the announcement, with the downward pressure imposed upon Google's CPC by the rise of mobile, cited as a major reason. Press reports also cite the fact that Google had earlier been forecast to report revenues of $16.57bn.
On an earning's call, Patrick Pichette, Google, CFO, said: "I would not equate the aggregate CPC changes just to mobile, they are to do with movements in geography, and other technical changes… It's pretty simple, you have to think of CPC [decline] and volume growth as one package."
This tops off a week where the growing hostility of European Governments towards Google was indicated by a draft law supported by the Spanish Government, that would require Google to pay publishers for every article it links to, similar to laws also proposed in Belgium, France and Germany.
Meanwhile, it also emerged this week that the Irish Government plans to close a tax loophole that lets it shelter revenues generated elsewhere and escape more severe tax laws in those countries.
Jon Myers, Marin Software, VP & MD, EMEA, said: "Based on our own Q3 data it's likely a significant chunk of this growth is coming from searches on mobile. We've seen search ads on mobile perform significantly better than mobile ads on social media platforms like Facebook. In fact, clicks on social on mobiles convert 0.3% of the time but 6.7% of mobile clicks convert for search.
Explosive mobile usage on social channels has fuelled advertisers to pour money into this channel. However, social conversion share by device is still mostly desktop-focused, with 65% of all social conversions happening on a desktop computer.
Advertisers need to ensure they're covering top of funnel mobile activity with social ads but also driving conversions at the bottom of the funnel through search, the key is balancing mobile budgets across the two channels. Significantly, in Q3 we saw mobile (smartphones and tablets) account for 42% of spend on Google through the Marin platform.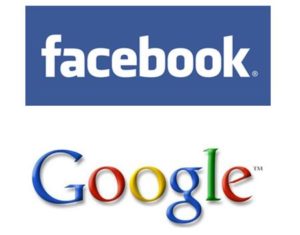 Facebook and Google increasingly locking horns over ad spend and share price 
Stock market analysts were keen to compare Google's slowing paid-click growth, as well as (albeit slowing) continued decline in CPC prices with Facebook's comparatively rampant growth in its most recent earning's call, with many highlighting how the social network's ability to monetise on mobile (primarily through mobile app install ads), was in stark contrast to Google's challenge oftempting to increase CPC rates.
During the Google earning's call, Omid Kordestani,  Google's (recalled) chief business officer, said the company was focusing on helping developers to drive app installs through the various ad formats it launched throughout 2014. He added: "This quarter we launched the next generation of the app download tools on search, and we are pleased with the developer adoption."
Meanwhile, in relation to the recent Facebook Atlas relaunch (which it says it can use to help marketers target and track users across  screens, he said: "What Facebook announced is really interesting, and we're going to study that, what you'll see from us is to study this…"
Plus in terms of how Facebook's video ad services launch was affecting YouTube ad revenues, Omid added: "What Facebook is doing on video has always helped us bring more video and invocation to this space, and by building better monetisation solutions
The results come the same week as several ExchangeWire sources called Google's dominance over the ad tech sector into doubt.
Ben Walmsley, Sizmek, managing director, UK, further explains how programmatic spend is being increasingly fuelled by budgets from the small-to-medium  sized (SME) companies, which previously would have invested in search advertising.
"Direct response advertisers and smaller businesses are also offered viable alternatives through display retargeting and social channels, in particular Facebook," he says.
"Historically, search was the immediate choice for lower funnel targeting, but as Facebook now offers easily accessible performance based advertising for SME businesses, it is becoming a more viable alternative to search."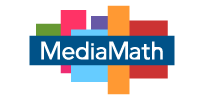 MediaMath Acquires Upcast; European Ad Tech M&A Shows No End Of Activity
MediaMath announced this week that it was acquiring UK-based PMD, Upcast, for an undisclosed sum – but it is likely to have been a mix of cash and stock. There's a good chance of more consolidation over the coming months in the PMD space as razor thin margins and competition for business is forcing these ad tech point solutions to look at mergers with bigger platform plays.
This deal represents good value for MediaMath as it beefs out its offering with solid tech for agencies and marketers. It again points to a fairly vibrant ad tech space in Europe where solutions are being successfully built out on a bootstrap or their own cash flow. For VC-backed ad tech companies, agencies and established media/data companies Europe is offering real value.
Already this year there has been a number of sizeable acquisition like Sociomantic and Fyber. Both companies raised little cash (if any at all in cash in the case of Sociomantic) and both had several hundred million dollar exits. And let's not forget Criteo's blockbuster IPO earlier in the year.
But the real value has been in the smaller deals where cash flow and VC money has been used to pick up some valuable technology at relatively cheap prices compared to valuations in the US. WPP has made a number of purchases this year to beef its own ad tech credentials having acquired BannerConnect, Plista and Crystal Semantics.
AppNexus too has done some shopping in Europe with its acquisition of viewability tech solution, Alenty.
The question now is with consolidation in full flow, will more US/Asian companies come seeking to purchase relatively cheap European ad technology companies? That is likely the case as there is considerable value in European companies operating in video, mobile and data. Expect more deals to come.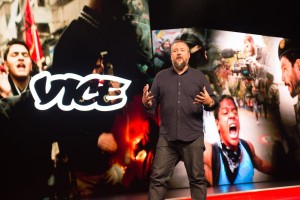 UK Upfronts debut prompts 'announcements galore'
This week saw the debut UK Digital Upfronts with the industry's largest names, including Google, Twitter and Yahoo, lining up to show advertisers their latest wares, with cross-screen capabilities a key theme.
Facebook kicked off the week's activities with a pitch event reminding advertisers of its newly launched Atlas ad server, which ExchangeWire sources identified as a potential threat to Google's dominance of ad tech, with the company later declaring mobile as "the first screen" of media.
This was followed by Yahoo, which again echoed the cross-screen messaging of Facebook with the launch of its programmatic advertising platform Yahoo Ad Manager (YAM) Plus.
Nick Hugh, Yahoo,  head of advertising solutions, EMEA, telling ExchangeWire YAM stood out from the rest of the mega-stack due to its improved transparency when it comes to ad placement, plus its Yahoo ID offering.
Meanwhile, Google followed this up with the debut of its Google Preferred at its annual Brandcast event, which makes it easier for advertisers to be placed on the top 5% (in terms of popular users) YouTube channels, such as Vice News.
Google Preferred launched in the US earlier this year and rates channels' popularity based on view figures, comments and shares, etc.
Robert Kyncl, YouTube, head of content and business operations, said: "The investment you've made in digital video is incredible. Today, advertisers and agencies in the UK actually spend more to promote their brands online than on television. And online video is the fastest growing ad market at 25 percent year-on-year.
Similarly, Twitter also used the week's proceedings to underline its association with TV, with the unveiling of unique Twitter Amplify content packages with ITV UEFA Champion's League coverage. The announcement also included an additional deal with BSkyB that lets brands tailor sports footage and then seed it while the sports action is still happening.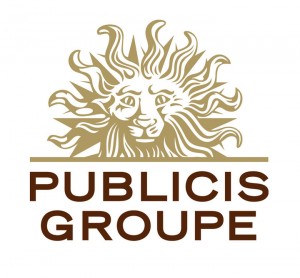 Publicis Acquires 20% Of Matomy For £40m
Publicis announced this week that it is acquiring 20% of Matomy for approximately £40m, with an option to increase its stake in the company to 24.9%, that would raise the value of the deal to £51m, in the latest round of M&A activity in the ad tech sector.
Matomy, an Israeli ad network, stated that Publicis will be acquiring 17.9 million of its shares, or 20% of the company, for 227 pence a share, with a further option to buy an additional 4.4 million shares at the same price, in a deal signaling the holding group's ongoing expansion strategy after the abandonment of its previously proposed merger with Omnicom. The deal closely follows the announcement of Publicis' rival WPP taking a 15% stake AppNexus as part of a wider transaction that would see the holding group sell  Open AdStream to the ad tech firm.
Tel-Aviv-based Matomy is a well diversified proposition, having built its own proprietary tech in social, email, display, mobile and video. The company recently listed in an IPO on the high-growth segment of the London Stock Exchange (LSE) in July, raising £41m in the float.
So why is Publicis buying into Matomy? The investment is likely linked to access to technology. Despite much of its earnings coming from ad net revenues it does have a good culture of building tech. It has its own PMD as well as a DCO solution.
Publicis has been rumoured to be doing due diligence on a lot of companies in the space. There were rumours that Publics was seriously kicking the tyres of Criteo, but a multi-billion dollar deal was seen as too big of a risk for the holding company chiefs.
This Matomy deal potentially gives Publicis preferential access to the latest ad technology being built out of Israel – but more importantly it is giving Publicis the opportunity to put some of its cash pile to work in a high growth business.
Pubmatic signs up 12 premium UK pubs
Pubmatic this week announced it has signed up a dozen UK premium publishers including Coull, The Economist, Shortlist Media, TalkSport Radio, Vice, as well as a raft of new hires across EMEA, meaning its headcount in the region numbers 35-plus.
Rob Jonas, Pubmatic, global chief revenue officer, said the company's EMEA customer portfolio has "quadrupled" in the last year, adding that this growth was coming at the expense of its rivals.
The full list of publishers includes: The Economist, Haymarket, ESI Media (Independent, London Evening Standard), Northern & Shell, Local World, Shortlist Media, Vice, Coull Ltd., talkSPORT Radio, TV Guide UK, Press Holdings Media Group (including The Spectator) and Contented Group.
Among the keep appointments announced by the company was John Stoneman, who was promoted to the roll of VP, EMEA; Bill Swanson, formerly of News International and Independent News & Media, who has been appointed to the newly created role of UK country manage; plus ExchangeWire contributor Daniel Wilson, previously of Amobee and EE, who is now senior director Mobile and Video.
TagsAdvertiserCross-ChannelDataDigital MarketingEMEAExchangeFacebookGoogleTargetingTrading