Why The IAB Numbers Show Us Programmatic Is An Unstoppable Force
by Ronan Shields on 15th Oct 2014 in News
The decline of free marketing opportunities on social media and search engines, plus the growing rivalry between Facebook and Google, as well as an increased demand for cross-screen ad campaigns are all spurring the programmatic display ad sector, according to ExchangeWire sources. 
The IAB last week published figures valuing the UK's digital advertising market at £3.5bn in the first six months of the year (an increase of 16.6% year-on-year), and in the first of a two-part look at indsutry dynamics driving the trends ExchangeWire sources opinions from leading programmatic experts.
Although the latest figures do not specifically break out how much of the £3.5bn spent during the period used programmatic technology, earlier in the year the trade body claimed almost one-in-three pounds spent on display advertising were bought using programmatic technologies in 2013, and further forecast this number will reach 50% in 2014, representing a £500M increase.
Display challenges search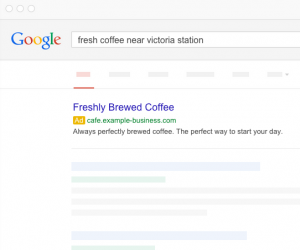 Closer inspection of the numbers suggests the rapid increase in display ad budgets are starting to erode paid-for search budgets (the historically dominant form of premium digital media). Albeit, paid-for search is still the most valuable online ad format, with the amount spent on such units totalling £1.92bn, according to the figures.
Meanwhile, the growth of display advertising on desktop and mobile was almost twice the overall digital rate at 30.1%, hitting £1.02bn during the period. This is  compared to the growth in paid-for search advertising which slowed to 11% year-on-year growth (paid-for search budgets grew by 18.9% during the same period in 2013).
Nigel Gilbert, AppNexus. VP, EMEA, explains that shifts in Facebook's marketing opportunities (such as reducing the organic reach of brands' Facebook pages) are altering how budgets are being channelled.
"A significant driving factor behind these results is the 'commercialisation' of social media," he says. "The era of free social reach is now long gone."
He also muses that the increase in display ad budgets, and programmatic in particular, has been further accelerated by marketers eager to find alternatives to paid-for search advertising, and help reduce their dependance on Google, which is also making organic search more difficult with the removal of keyword data.
"The intensity of keyword competition [which drives up cost] eventually drives diminishing returns for the advertiser. Combine that with changes in consumer behaviour that push brands to engage before intent is declared, and programmatic becomes an increasingly attractive advertising investment," adds Gilbert.
Facebook and Google's increasing rivalry
Meanwhile, Ben Walmsley, Sizmek, managing director, UK, further explains how programmatic spend is being increasingly fuelled by budgets from the small-to-medium  sized (SME) companies, which previously would have invested in search advertising.
"Direct response advertisers and smaller businesses are also offered viable alternatives through display retargeting and social channels, in particular Facebook," he says.
"Historically, search was the immediate choice for lower funnel targeting, but as Facebook now offers easily accessible performance based advertising for SME businesses, it is becoming a more viable alternative to search."
Tony Evans, Crimtan, corporate development director, adds: "Programmatic, undoubtedly, has a big part to play in the rapid growth of display spend.
"Much of it is probably down to the boom in retargeting and other targeting opportunities that has occurred in the last 12 months, which is primarily done using programmatic real-time bidding (RTB) – whereas there aren't really any new search strategies to boost growth."
Rachel Powney, OpenX, marketing director, EMEA, says: "Programmatic trading of Facebook's sponsored stories via [its ad exchange] FBX has become a major category within programmatic. We're also starting to see cutting-edge work on programmatic native with mobile.
"Many industries evolve from a preliminary homogeneous scale phase in which they prove themselves before entering a new level of sophistication that emphasises more flexibility and enables a much more heterogeneous array of applications.
Mobile and video further fuel growth
Similarly, the IAB figures attest to the rising tide of social. Social media ad spend grew 73% to £396.0m, with 53% (£209.7m) allocated to mobile, according to the statistics (see chart). Meanwhile mobile and video ad units were also identified as major drivers to growth in the IAB study, with video advertising across desktop and mobile phones growing by 59% year-on-year to £202m in the first half of 2014.
Meanwhile mobile video advertising, alone, grew 196% to £63.9m, making it the fastest growing digital ad formats, similarly ad formats served on tablet devices increased 60% year-on-year during the period. The figures indicate that mobile accounts for 20% of the UK's digital ad spend, with the amount spent on mobile display ads increasing 116% during the period.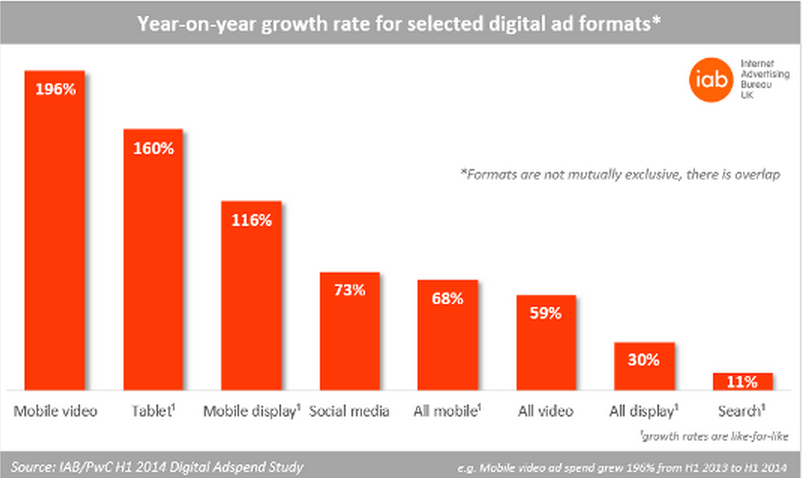 This increased desire for mobile inventory is also playing into the hands of social networks, according to most sources approached by ExchangeWire, a trend that has been facilitated by the launch of app install products such as Facebook's ad network, as well as both it and Twitter's app installation services. A market that Google is also keen to capitalise on.
AppNexus' Gilbert says: "With social media now being a mobile first proposition, the need for advertisers to pay for reach is driving significant budgets into mobile. At the same time, the emergence of genuine scale across programmatic inventory on mobile app and mobile browser makes cross-screen campaigns far easier to plan and deliver beyond pilot test and learn levels of spend."
Demise of the cookie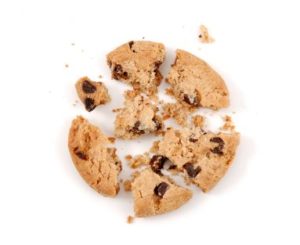 Alternatives to using cookies for both targeting and tracking mobile users are further fuelling mobile ad spend and programmatic, a gap in the market Facebook recently attempted to plug with its "people-based marketing service" Atlas, which it purchased from Microsoft 13 months ago, as part of its Ad Week New York drive.
Oliver Clark, Fiksu, director of sales, EMEA, says: "The rise of behavioral targeting on mobile is a significant reason RTB and other more targeted channels – Facebook and Twitter, notably – are taking over mobile ad spend. Whether it's text, display, video, or native, it's the targeting behind those ads that makes them more effective."
He adds: "Increased targeting is another contributor as well. Facebook in particular is undergoing and incredible transformation to a mobile advertising company as their revenue shifts to their extremely targeted native ad units, and is also extending that targeting capability outside of their network through the Facebook Audience Network and Atlas."
Similarly, Todd Tran, Nexage (a mobile SSP that was recently purchased by Millennial Media) managing director, Europe, echoes this opinion, adding that much of the increase in mobile programmatic spend has been driven by in-app inventory, primarily by app developers that want to drive their app installation numbers, a move that would further indicate decline of mobile search spend.
"We saw 227% annual growth in programmatic spend from 1H 2013 to 1H 2104," he says. "The largest factor is from the buy-side, where media buyers continue to build capabilities and move budget to programmatic buying due to superior targeting performance – which directly translates to campaign performance. Also, with the rise of mobile, where more than 80% of spend is in-app, an eMarketer report reveals that in-app usage is chomping away at search usage."
Sizmek's Walmsley adds: "We predict that mobile spend will continue to increase until it reaches parity with user time spent on mobile devices. Until recent years there has not been much choice for advertisers, and mobile until now was seen as offering limited capability.
"Other reasons for mobile's meteoric rise is that tracking is getting better through cookie alternatives and there are also wider parameters to bid in real ti me environments, while the bandwidth is also increasing, allowing for greater creativity. This combined with marketplaces offering more choice, and video and social becoming more within reach, brands can see that these channels offer enhanced engagement that isn't possible with alternative platforms."
In part two of the series, ExchangeWire looks at driving factors from the sell-side of the industry, and how media owners are turning to new ad formats to help improve yield, as well as how the evolution of attribution models is encouraging advertisers to reassess how they plan their media strategies.   
AdvertiserattributionAutomated GuaranteedCross-ChannelDataDigital MarketingDisplayEMEAExchangeFacebookGoogleMartechMedia SpendMobilePerformanceProgrammaticSearchSocial MediaTargetingTradingVideoViewability