The Move To Cross Screen IDs And Its Potential Fall Out
by Ronan Shields on 1st Oct 2014 in News

Facebook and Google are among the key industry stakeholders to flaunt their wares at arguably advertising's biggest event this this week, and a consistent theme in their messaging appears to be 'programmatic' and 'cross-screen', as the industry prepares to lay the cookie to rest. 
Ad Week has kicked off in New York City, a little over a month ahead of the first ExchangeWire ATS event in the City, as well as the AppNexus Summit hosted there in the same week.
But the ad tech-dominated agenda of this week's event has led some to dub it 'Programmatic Ad Week', and given the host of programmatic-related announcements from the industry's biggest names, including AOL, Facebook, Google, and Microsoft, it is a somewhat apt moniker.
As said players increasingly look to advocate closed advertising ecosystems, ExchangeWire looks at some recent announcements, and assesses the potential impact the move towards a 'single customer view' could have on the industry – both the potential benefits and pitfalls.
Atlas by Facebook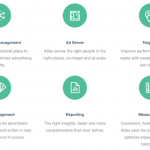 After buying the Atlas ad server from Microsoft over a year ago, Facebook claims to have "rebuilt [it] from the ground up to tackle today's marketing challenges, like reaching people across devices and bridging the gap between online impressions and offline purchases", in a move that pits it firmly against Google.
Facebook claims the overhauled new platform will enable "people-based marketing", as web users' 'paths to purchase' increasingly take place a cross screens, as mobile devices like the tablet and smartphone replace orthodox desktop usage.
Regular ExchangeWire readers will need no reminding of the limitations posed by the lack of effectiveness of cookies – the dominant way for advertisers to track user behavior on desktop – on mobile.
To clarify the matter, Erik Johnson, Facebook, head of Atlas, said: "Cookies don't work on mobile, are becoming less accurate in demographic targeting and can't easily or accurately measure the customer purchase funnel across browsers and devices or into the offline world.
In his blog post about the update he added: "People-based marketing solves these problems… by helping marketers reach people across devices, platforms and publishers."
Facebook claims the new additions to the platform mean that advertisers can serve display, video and mobile ad units across its own suite of media properties (its desktop and mobile properties, and Instagram) as well as thousands of third-party sites and apps.
Cross device targeting
With Atlas, Facebook is proposing an alternative to the cookie with an entirely new code base that will better enable cross device tracking, as it tracks the social network's billion-plus users (over half of whom use mobile) based on their log-in data. This 'user ID' can then be used to serve the user with ads, and track how they respond to them on whichever screen they are logged in to.
Atlas arrives at this user ID using a mix of its own social log-in data, and cookies to identify audiences on third-party desktop websites. Meanwhile, on mobile it can identify its users on third-party sites or apps, again using a mix of its social log-in data (including the Facebook SDK that lets users log-in with their Facebook accounts), as well as Apple's Identifier for For Advertising (IDFA), and Google's Android Advertising ID.
Additionally, Atlas claims to let advertisers better associate their offline sales with ad served on the social network, according to Facebook.  Although the blog post announcing the update reveals little about how this is performed, earlier reports explain how Facebook was offering retailers the opportunity to buy ads, then send the social network information on users on in-store purchases. Facebook can then cross-reference this data and feedback to the retailer how much people who saw Facebook ads for their brand bought in their physical outlets.
The social network has already convinced Omnicom to sign up to an agency-wide partnership with Atlas. Johnson added: "Together, Omnicom – powered by Neustar technology– and Atlas will jointly develop integrations to enable more automated capabilities for Omnicom's clients, including Pepsi and Intel – who are among the first testing the new platform."
This service will primarily be offered through Omnicom's Annalect division. ExchangeWire sources claim the Atlas platform has been touted around other agency holding groups in the run up to this week's launch but no other partners have been officially announced at present.
Facebook has also performed integrations with a host of third-parties in the paid search, display, social, and rich media sectors, including: Kenshoo, Marin Software, Social.com, and InnoVid (see here for an exhaustive list). This means advertisers can cross-reference campaign data on different media channels to help further improve optimisation within Atlas.
Ad tech's closed stacks keep mounting up
As has been written about extensively on ExchangeWire in recent weeks, this is yet another example of a this industry segregating into closed ecosystems. Although advertisers can import their data to improve their optimization, Atlas will not let its cross-device data to leave the Facebook threshold, therefore it cannot be pooled with other data sets.  
A rival to Google's DFA?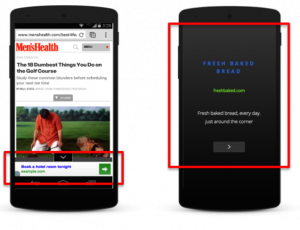 Some sources have described Atlas as a potential rival to Google's DoubleClick for Advertisers (DFA), with Facebook reportedly claiming that its reach is equal to DFA, and that its cross device tracking capabilities outperform Google.
The search giant too is using this week's focus on the advertising industry to highlight its latest wares with the launch of four new cross-screen mobile ad formats built using HTML5 software, which it is launching with the tagline: "Big brand ads, built for mobile and resized for every screen". 
More cross screen ad formats
Google is trying to woo brand dollars in particular with this launch, and among the capabilities of the new formats are fullscreen takeover ads that work similar to the pre-roll video ad formats YouTube, as well as an anchor ad format that remains on the bottom of a page as a user scrolls down it.
The update also means the ad formats will optimise dynamically depending on the screen type they are served on using an auto-resizing tool, as well as a flash-to-HTML5 conversion tool, meaning the creative formats will automatically perform on mobile screens, just as they work on desktop.
Google too is attempting to draw money from print ad budgets with with a magazine-style text ad format that lets advertisers takeover the entire screen in between load times.
These ad formats had been available on mobile websites, and will now be available in-app, with a roll out schedule over the next few months. They will be available across the Google Display Network, the AdMob Network and the DoubleClick network.
Bolstered mobile premiums?
The launch is also part of Google's ongoing efforts to reverse its sliding its average cost-per-click (CPC), a key performance indicator (KPI) that has consistently been dropping quarter-after-quarter, since mobile usage (which typically commands lower ad prices compared to desktop), begins to gain parity with desktop.
Global mobile advertising revenues are forecast to hit $36.46bn this year, representing a growth rate of 91.7%, over 2013, when the market was valued at $19.02bn, according to estimates from eMarketer.
Both Facebook and Google are reckoned to control 66.8% of total mobile ad spend between them (20.4% and 44.6% respectively), and the roll out of such technology will unquestionably boost the overall market, given that bid density on the respective pairing's networks will likely increase, driving floor prices up.
While this may prove good news for publishers eager to see their mobile ad revenues increase (surely both introductions will have compound effect on the wider mobile advertising sector), the problem remains that such a large chunk of the mobile advertising market is controlled by two players. Both of whom seem unwilling to participate in 'open' industry tech standards (despite their protestations) according to sources.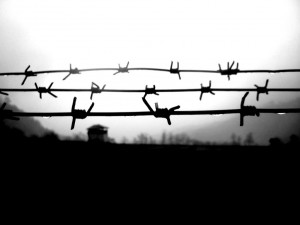 The continued rise of the closed ad stack?
Writing in a recent piece, Gareth Davies, Adbrain, CEO, and ExchangeWire columnist, asked the question: 'Will digital advertising remain open, or will the tech giants increasingly own it?' 
He went on to add: "We are starting to see walled garden companies [such as Facebook and Google] building, having built or buying as we speak.
"They could then make these tools (such as demand-side and supply-side platform facilities) free, or close enough to free, to both advertisers and publishers alike in return for ad dollars to flow through their media."
However, Davies' piece came with a warning adding that such players are unlikely to stop at offering a full-service stack, adding they are likely to try and shut smaller players out of the industry.
He added: "By relying on 'out-of-the-box' ad tech stacks from 'walled garden players', brands and publishers risk ceding control of their audiences to third-parties."
These concerns were also echoed at the most recent ATS events in both London and Tokyo where influential speaker Dr Boris Mouzykantskii, IPONWEB, CEO and chief scientist, raised concerns over data leakage, warning how such Silicon Valley players are likely to wall-in their data, while being more then happy to let others share theirs.
Similarly, Brian O'Kelley, AppNexus, CEO, told ExchangeWire that such companies are likely to try and "own" the ad tech space.
He added: "I can think of countless companies off-the-cuff that have a market cap of trillions of dollars that want to own ad tech," he added.
"Google has a slogan of don't be evil, but note: You can manage not to be evil but still take all the profits."
Ad NetworkAd ServerAdvertiserAnalyticsCreativeCross-ChannelDataDigital MarketingDisplayExchangeFacebookGoogleIndustry InfrastructureMartechMedia SpendMobilePerformanceProgrammaticTargetingTechnology