Facebook Poses Further Threat To Google With Full FAN Roll Out
by Ronan Shields on 7th Oct 2014 in News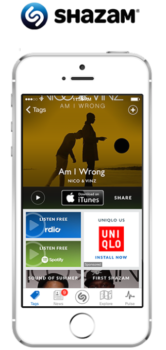 Facebook is building on its momentum in the ad tech space with the announcement of the global launch of its Audience Network (FAN) tool, which is now available with host of new features, after an earlier trial this year. 
FAN lets marketers deliver, and measure, in-app mobile ads outside of the Facebook network using the same targeting and measurement features they do within the social network.
Ads delivered by the Audience Network come in three varieties — banner, interstitial and a native format designed to fit seamlessly within the apps they are served in. In addition, Facebook has announced the availability of a new link ad format meaning an advertiser can use the network to drive traffic to their mobile sites.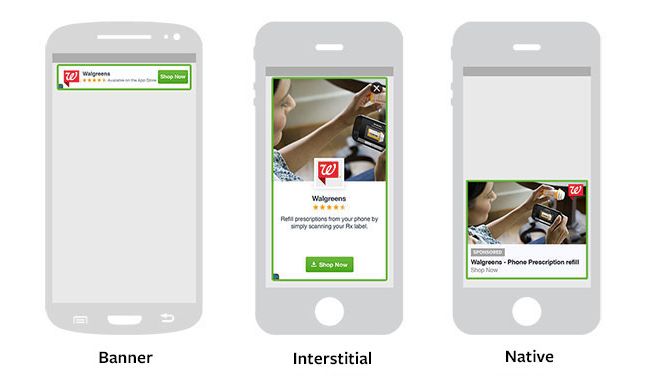 As of today, all app ads and link ads are eligible to appear in the Audience Network. Developers can use the Facebook ads interfaces — the Ads Create tool, Power Editor and the API — to see whether their ad units are eligible for the Audience Network.
A blog post announcing the launch reads: "As of today, all app ads and link ads are eligible to appear in the Audience Network.
"Our ads interfaces — the Ads Create tool, Power Editor and the API — will show you whether your ads are eligible for the Audience Network."
Challenge to Google? 
The announcement comes a week after Facebook lifted the lid of a completely "rebuilt" Atlas ad server, just 13 months after it was purchased from Microsoft in what many had tipped as a potential rival to Google's ad network, especially given its capabilities on mobile.
Promising "people based marketing" opportunities, Facebook's relaunched Atlas offers advertisers the opportunity to both target and track users across device, without the need to employ cookies.
Erik Johnson, Facebook, head of Atlas, said: "Cookies don't work on mobile, are becoming less accurate in demographic targeting and can't easily or accurately measure the customer purchase funnel across browsers and devices or into the offline world.
Sources have described Atlas as a potential rival to Google's DoubleClick for Advertisers (DFA), with Facebook reportedly claiming that its reach is equal to DFA, and that its cross device tracking capabilities outperform Google.
With Atlas, Facebook is proposing an alternative to the cookie with an entirely new code base that will better enable cross device tracking, as it tracks the social network's billion-plus users (over half of whom use mobile) based on their log-in data. This 'user ID' can then be used to serve the user with ads, and track how they respond to them on whichever screen they are logged in to.
Atlas arrives at this user ID using a mix of its own social log-in data, and cookies to identify audiences on third-party desktop websites. Meanwhile, on mobile it can identify its users on third-party sites or apps, again using a mix of its social log-in data (including the Facebook SDK that lets users log-in with their Facebook accounts), as well as Apple's Identifier for For Advertising (IDFA), and Google's Android Advertising ID.
Facebook to feature at ATS New York
Facebook will be appearing at ExchangeWire's debut US event ATS, New York, on 4 November, where representatives will explain further explain its Atlas roll out, as well as its audience extension network.
In 2013, Facebook took 16.5% share of worldwide mobile ad revenues and is expected to increase its share to 20.4% this year, eMarketer estimates. Meanwhile, Google took 46.4% share of the total in 2013, expected to decrease slightly to 44.6% of the $36.5 billion global mobile ad market this year. 
Debra Aho Williamson, eMarketer, principal analyst, added: "With the expansion of the Facebook Audience Network, advertisers are getting what they had been hoping for: the ability to use rich social media user data to reach consumers not only on Facebook, but on other mobile apps and services as well."
Ad NetworkAdvertiserCross-ChannelDigital MarketingDisplayExchangeFacebookGoogleMartechMedia SpendMobileProgrammaticSocial MediaTargetingTrading