ExchangeWire European Weekly Round-Up
by Ronan Shields on 9th Oct 2014 in News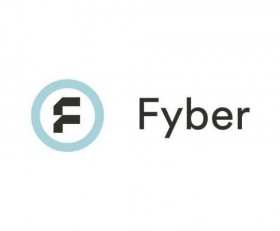 ExchangeWire rounds up some of the biggest stories in the European digital advertising space, and in this week's edition: Germany's Fyber sells to RNTS Media; ExchangeWire begins ATS New York countdown; UK digital spend valued at £7bn a year; Ebuzzing adopts the French brand Teads.
German ad tech firm Fyber sells to RNTS Media
Germany-based Fyber had announced its sale to publicly-listed media tittle RNTS Media with reports valuing the transaction at €150m, although the exact financial details have not been publicly disclosed. 
Under the terms of the deal, Fyber – formerly known as SponsorPay – will become a subsidiary of RNTS Media but will continue to operate independently, with Andreas Bodczek, Fyber CEO, assuming the newly created role of managing director and CEO of the RNTS Media Management Board.  
Fyber – a mobile supply side platform (SSP) – is one of the leading lights of the Berlin-based tech scene, and will use the takeover to continue its expansion plans, beginning with the hire of 60 more employees globally by the end of the year, including its US base in San Francisco. 
Bodczek added: "By joining RNTS Media, Fyber will be armed with the right resource to be able to rapidly scale our operations and seize the $18bn mobile ad revenue market."
Germany-based RNTS Media has operations across the globe including Seoul, South Korea, operating a suite of mobile services to publishers, with the addition of Fyber giving apps developers access to hundreds of demand sources and ad networks, including Facebook Audience Network, Google AdMob, Apple iAd, AdColony, InMobi, plus others, from a single source, with Fyber attempting to offer publishers transparency over who serves ads to their apps/sites.
Last month one of ExchangeWire's 'inside sources' shared their view on the benefits of a consolidated ad tech space, arguing how the fragmented LUMAscape means media teams cannot possibly evaluate suppliers in every category
RNTS Media's purchase of Fyber is the second big deal in the German ad tech sector this year, following the (Tesco-backed) Dunhumby's purchase of Sociomantic for a reputed $200m, making it one of the biggest ad tech M&A deals in Europe's history. Writing at the time, ExchangeWire predicted that such a deal would likely to spark a huge series of acquisitions as first-party data players look to move into the programmatic media space. 

Countdown to the first ATS New York
ExchangeWire is preparing for its first ATS New York event which is scheduled to take place on 4 November, with the curtain belong lifted on the day's proceedings this week including speakers from Facebook, AppNexus, IPONWEB, plus a Vivaki and Xaxis head-to-head.
ExchangeWire's year of firsts continues from its debut ATS Tokyo event last month, with the inaugural ATS New York event scheduled to take place at the SVA Theatre in Manhattan next month where leading lights of the ad tech world will debate challenges facing the industry, particularly those unique to the 'Stateside'.
Earlier this week, ExchangeWire published an article examining the recent decision of the IAB's US bureau – a heavily publisher-orientated body – to grant full membership to ad tech firms, which had previously been relegated to 'tier membership' status of 'auxiliary', and questioned whether this was a bid for the trade body to diversify its revenues streams to more heavily feature the rampant ad tech sector, as opposed to the notoriously struggling publishing sector.
Patrick Dolan, IAB, US, executive VP and COO, told ExchangeWire the trade body altered its membership criteria (after a general vote among its members) to better reflect the evolution of the industry.
"Ad tech is now an imperative part of the sell-side equation. As a 'general', or voting, member of the IAB, qualified companies can participate in the governance of the organisation," he said.
Dolan did not deny the switch in status will result in elevated membership fees required from ad tech firms, adding that "general", or "voting", IAB US members are charged fees based on a percentage of their total revenue.
However, he denied the switch in membership criteria was a response to disenchanted members of the ad tech community, or fearing any schism in the market.
Meanwhile, Facebook will use the event to better explain its 'Cookieless Targeting' approach to 'people-centered marketing, as part of its continued cross-screen assault on Google's dominance of the ad tech sector. A strategy that was unveiled earlier this week whenever Facebook announced the roll out of  its Audience Network (FAN) tool, which is now available with host of new features, after an earlier trial this year.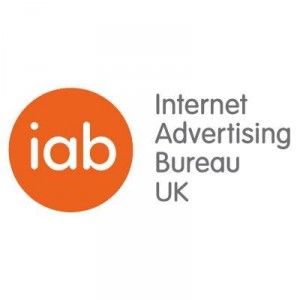 UK digital ad spend hits 'record' £3.5bn figure
The IAB this week released figures indicating that digital ad spend in the UK hit £3.5bn during the first six months of the year (an increase of 16.6% year-on-year), with mobile video ad units, and inventory served on tablet devices leading the growth figures, while paid-for search advertising begins to slow.
The numbers, based on figures submitted by the trade body's member agencies and audited by PwC, show a marked increase in spend on video-on-demand (VoD) units on both desktop and wireless devices. Video advertising on the internet and mobile phones grew by 59% year-on-year to £202m in the first half of 2014, while mobile video advertising, alone, grew 196% to £63.9m, making it the fastest growing digital ad format (see chart).
These figures mean that one-in-five pounds spent on online ad formats is spent on video, a trend driven by the increase in 35-44 year-olds watching video programming online during the last year, according Tim Elkington, IAB, UK chief strategy officer.
Meanwhile the trade body published further figure indicating that 73% of "online Britons" used their connected devices to watch TV programming during the surveyed period, with 72% watching short-form pieces, while 59% watching longer form content.
Elkington added: "Average weekly viewing online amounts to 25 videos, four-to-five TV episodes and one film but what's most interesting is that watching video on connected devices is becoming an increasingly social activity, like traditional TV. Half of people watching TV, films or video clips online do so with family members and three-in-ten watch with friends."
The results also revealed that the amount spent on ads served on tablet devices grew 160%, making it the second-fastest growing category, although figures are still comparatively low at £202m for the six month period. This is compared to the £707.1m spent on ads served on mobile phones during the period, up 76% from 12 months earlier. This means that mobile also accounts for 20% of the UK's digital ad spend, with the amount spent on mobile display ads increasing 116% during the period.
Social media ad spend grew 73% to £396.0m, with 53% (£209.7m) allocated to mobile, according to the statistics.
Display advertising across the internet and mobile grew almost twice the overall digital rate (16.6%) at 30.1%, to hit £1.02bn during the period, with growth in paid-for search advertising slowing to hit 11% year-on-year (it grew by 18.9% during the same period in 2013). Albeit, it is still the most valuable online ad format, with the amount spent on paid-for search ad formats totaling £1.92bn.
The IAB did not specifically break out how much of the £3.5bn spent during the period used programmatic technology, but the increase of display advertising, compared to the comparative slowdown on search, would suggest that technologies such as real-time bidding (RTB) is playing a significant role in powering this increase.
Similar figures released last month by the trade body'd sister outfit IAB Europe, valued the pan-European programmatic market at €2.08bn last year, up from just under one billion Euros in 2012, a rise of 111%. 
To further facilitate the increase, the IAB Europe also launched a Programmatic Trading White Paper last month, with input from ad tech firms including: ADTECH, AppNexus, AudienceScience, Cxense, Improve Digital, Yahoo, The Exchange Lab, Xaxis and White & Case.
Commenting on the IAB UK figures, Nigel Gilbert, AppNexus , VP, said: "At a time when notable voices in the industry are questioning the sustainability of the ad funded content model, it's interesting to see the sustained growth in digital advertising.
"As an industry we need to do more to address concerns around viewability, fraud and the effectiveness of digital advertising, but as the switch to programmatic accelerates this in the UK this year, the tools are emerging to better manage the scale and complexity of this cross screen world; bringing us one step closer to realising the true potential of digital advertising."
Ebuzzing & Teads unite under one brand

The recently merged duo of ecommerce giant Ebuzzing, and French video supply-side platform (SSP) Teads this week announced they would unite under the latter's brand this week, as they pave the way for a 2015 flotation on the Nasdaq, with former Yahoo Europe director Christophe Parcot joingin as COO.
The pair claim the choice to group under the Teads brand reflects the growing importance of the French outfit's inRead video ad format, which it is targeting towards traditional print publishers.
Loic Soubeyrand, Teads, CTO, added: "Our SSP lets publishers plug into the programmatic world to maximize revenues. Most premium publishers are doing this via private marketplaces, giving advertisers the assurance that they're buying quality placements on quality sites. On top of that, inRead is viewable by design, bringing a definite end to the industry's viewability questions."
With over 300 staff operating from 25 offices worldwide and revenues approaching $100m in 2014, up more than 50% versus 2013, Teads is preparing an initial public offering (IPO) on the Nasdaq scheduled for next year. Incoming COO, Parcot joins the existing leadership team including: Pierre Chappaz, Teads, executive chairman Bertrand Quesada, Teads, CEO.
Speaking with ExchangeWire earlier this year, Teads' Soubeyrand explained the company's decision to list on the Nasdaq in New York, as opposed to European alternatives.
"Nasdaq is better for us because analysts know this kind of market very well, and we can have more cash with good valuations to deploy our futures innovations and reinforce our leadership.
"Nasdaq is better if you want to become a global leader. London is good, but more focused on e-commerce businesses," he said.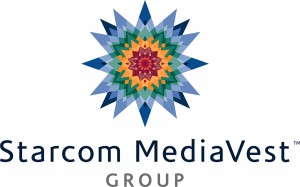 Acxiom, Starcom MediaVest ink Europe-wide deal
Enterprise data firm, Acxiom European-wide partnership with Starcom Mediavest Group (SMG), that will see both outfits sharing data assets to aid both of their expansion ambitions on the continent.
The deal, which is part of a wider global agreement between the two organisations, will see SMG leverage audience data from Acxiom's specialist data sets, giving it the ability to develop more targeted branding, retention and acquisition strategies. SMG will also use, Acxiom's customer recognition technology, dubbed AbiliTec, to centralise and connect campaign data across all the channels and platforms it uses.
As part of the deal, SMG will also use Acxiom Safe Haven to help protect its clients' first-party data, to help create an "anonymised single view of the customer" which will in turn generate new insights and customer knowledge.
Earlier this seek, ExchangeWire published an article from an industry insider discussing the fusing third-party with first-party data where possible to increase targeting.
"The link between CMOs and big data has most definitely been made. According to Accenture, nearly 60% of execs worldwide say big data is 'extremely important'," reads the piece. "However, not all data is created equally."
London trumps US as destination for 'tech talent'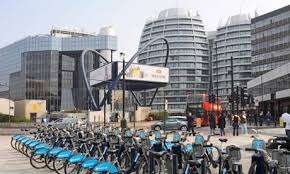 Recruitment firm Hydrogen this week released survey results indicating that London is a more desirable destination than any single City in the US among employees in the technology sector, with 41% of respondents that have relocated for employment purposes choosing the Capital over various 'tech hubs' in the US, such as Silicon Valley.
Of those that had relocated to London, 80% anticipated staying longer than intended, with 42% outlining plans to remain permanently; compared to only 27% who intended to return home. Other popular European cities popular with such professionals include Amsterdam, Berlin, and Dublin.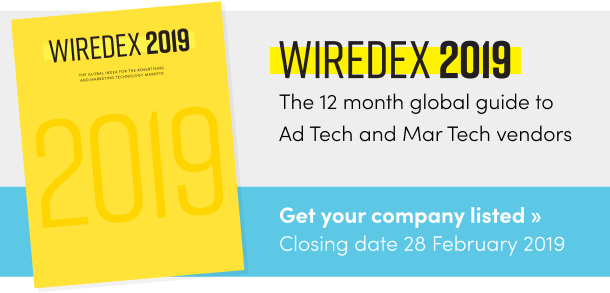 TagsAd NetworkAd ServerAdvertiserAgencyAnalyticsATSCreativeCross-ChannelDACHDataDisplayDMPEMEAExchangeFacebookMartechMedia SpendMobileNativeProgrammaticRegulationSSPTargetingTechnologyTradingTrading DeskVideo