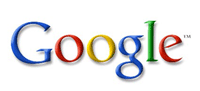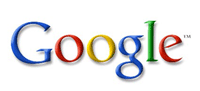 ExchangeWire rounds up some of the biggest stories stories of the week in ad tech, and in this week's edition: Google misses Wall Street forecasts; Facebook's mobile revenue nears 70%; Apple posts historic results; Guardian News & Media announces overhaul, Mediamath appoints new co-presidents. 
Google misses revenue forecasts

Google this week announced its financial results for the last quarter of 2014, with revenues of $18.1bn for the period, plus annual revenues of $66bn for the year, with Wall Street analysts claiming the figures missed their earlier expectations.
The 4Q results equated to a 15% year-on-year increase, but the continual downward pressure imposed upon how much it generates for each ad it serves (its cost-per-click was down 3% from 12 months earlier) sullied the results.
Network paid clicks, which include clicks on ads served on non-Google properties participating decreased approximately 11% annually, according to Google. This was offset by the volume of paid-for clicks on Google sites increasing 14% year-on-year.
Meanwhile, YouTube engagement ads like TrueView, and other owned and operated properties including Maps and Finance, increased approximately 25% compared to 12 months earlier.
However, despite this, the downward pressure on ad prices posed by the emergence of mobile media consumption is continuing to negatively effect Wall Street's favourability for Google stock, with its price dipping in the immediate aftermath of the results.
Speaking during the company's subsequent earnings call, Patrick Pichette, Google, CFO, said: "We saw a great momentum in our programmatic business highlighted by our mobile display and our ads platform product. But we also faced a few real challenges as well."
A full transcript of the call can be read on Seeking Alpha.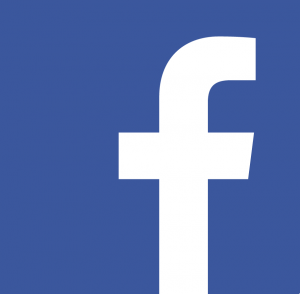 Facebook beats analyst predictions with continued mobile growth
Earlier in the week Facebook called in its latest financial results, with mobile advertising now generating 69% ($2.48bn) of its $3.85bn quarterly revenues, and revenues increasing by 49% year-on-year during the quarter.
In a complete contrast to Google's results, Facebook is continuing to ride the wave of increased mobile web usage, after facing potential legal action from investors for its perceived failure to position itself for mobile after initially listing on the NASDAQ in 2012.
Facebook's mobile daily active users totalled 745 million on average in December 2014, an increase of 34% year-over-year. 
The company also released slides breaking down the share of its revenues, with Facebook's average revenue per user (ARPU) set at $2.81 across the globe, with the north American ARPU at $9, followed by Europe, where it was $3.45 during the period.
"We got a lot done in 2014. Our community continues to grow and we're making progress towards connecting the world," said Mark Zuckerberg, Facebook founder and CEO.
During the company's earnings call, Sheryl Sandberg, Facebook, COO, added: "Marketers are using video to help people discover and learn about their brands. In Q4, we expanded autoplay video ads internationally. During the holiday season, we saw many clients telling their stories creatively through video.
"In the fall, we re-launched Atlas to help marketers reach real people and measure results across multiple devices. Omnicom is our first global client and this month we announced a partnership with Havas to further expand globally. We also invested in Audience Network, which helps marketers to extend their campaign off of Facebook and LiveRail which provides publishers the video tools to monetise their inventory more efficiently.
Before this, the social network went on record to scotch earlier reports speculating that its Facebook Ad Exchange (FBX) would be scrapped in favour of a more mobile-focused ad offering.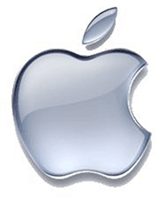 Apple posts historic figures
Meanwhile, Apple posted quarterly revenues of $74.6bn and record quarterly net profit of $18bn, during the latest quarter, making it the most profitable period for any publicly readied company in corporate history earlier this week.
The company also recorded iPhone unit sales of 74.5 million (also a new record), based on high demand for its latest iPhone 6 device.
Tim Cook, Apple's CEO, said: "Our revenue grew 30 per cent over last year to $74.6 billion, and the execution by our teams to achieve these results was simply phenomenal."
The company did little to break out its earnings further, but besides the launch of the iPhone 6 this period also saw the announcement of iAd inventory being made available via programmatic channels.
Similarly, Yahoo also made its latest quarterly earnings call this week, with its mobile ad revenues ($254m) increasing 23% sequentially, but its gross revenues still decreased 2% year-on-year.
Commenting on the results, Marissa mayer, Yahoo, CEO, said: "Our investment businesses - mobile, video, native, and social - collectively delivered more than $1.1 billion in GAAP revenue, up 95% year-over-year. These growth drivers have really focused our investments and energy on the future of digital advertising."
This week also saw Yahoo announce it was to spin-off its remaining interests in Alibaba Group into a newly formed independent registered investment company, dubbed SpinCo.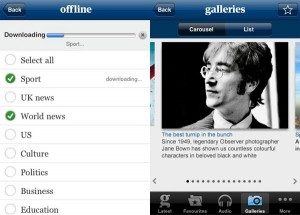 The Guardian sees leadership change, stages global roll out of new site
UK-based Guardian News & Media (GNM) this week announced the international roll out of its new website, the same week as its chief executive Andrew Miller announced he is to stand down from the role later this year.
GNM's Guardian website commands a global audience of 107 million users per month, and the latest version of the site – which uses responsive design – will now be rolled out in the US and Australia, along with a host of new ad formats, including responsive full-width banner and an expandable responsive banner format, as well as parallax mid-page units.
Miller is set to depart in June this year, although no successor has been named as yet, and his departure will coincide with the exit of current editor-in-chief Alan Rusbridger.
Miller has been in the position for five years, and his tenure has seen GNM transition itself from a print-focused, UK-based outfit to a 'digital first' entity, with an expanded global outfit.
In a statement, he said: "Having achieved our strategy to streamline the group, secure its financial future and set it on the path to digital success, I have decided that mid-2015 will be the right time for me to explore new opportunities and for a new editor and chief executive to take the company on the next big phase of the Guardian's digital growth and international expansion."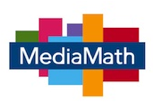 MediaMath appoints co-presidents for TerminalOne
MediaMath this week announced the promotion of Ari Buchalter and Michael Lamb to the roles of co-presidents of its TerminalOne platform, as it embarks upon its next period of growth.
Both Buchalter and Lamb will report directly to Joe Zawadzki, MediaMath, CEO, and help promote the omni-channel platform among marketers.
Speaking about his new role, Lamb said: "With TerminalOne, brand marketers, direct response marketers, and loyalty marketers, all have the tools to drive performance-based marketing.
"In partnership with Ari and Joe, and with the help of the truly amazing team at MediaMath, we will help these marketers take a ProgrammaticFirst approach to marketing, re-engineering their demand and supply chains to ensure that their entire marketing stack is working in concert to drive these goals." 
AdvertiserAppleBrandingCross-ChannelDigital MarketingDisplayEMEAFacebookGoogleMobilePublisherTrading