The Evolution of the ATD & What it Means for Holding Groups
by Ronan Shields on 17th Feb 2015 in News

Stephan Beringer, Vivaki, CEO has confirmed the company is sending 120 of its US traders to individual agencies within the wider Publicis Groupe fold, in a move signalling the evolution of the entities formerly know as 'agency trading desks'.
In an interview with Ad Age last week, Beringer said the Publicis outfit is implementing the restructure in the US (the changes are also taking place here in the UK, but no numbers have been confirmed) with roughly a third of its America-based employees headed for sister units, as Publicis attempts to make programmatic awareness (and skill sets) more widespread around the holding group.
A source within Vivaki with knowledge of the upheaval, did note there is still a large workforce remaining within the holding group unit, but it is true to say, that Vivaki's day-to-day business will no longer involve the trading of ad placements, as it moves "beyond the trading desk".
Instead, Publicis wants individual agencies (such as Starcom MediaVest, and Zenith Optimedia) to take responsibility for the trading of media, making programmatic part of the core media planning process.
One source told ExchangeWire: "We are taking programmatic planning and activation services closer to the media planning process, where programmatic expertise belongs.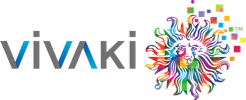 "Our media agencies have more programmatic capacity than ever before, and will be equipped like never before to marry online/offline intelligence to optimise consumer engagement plans across all screens and touch points. These are people who manage the complex process of building audiences, delivering campaigns and optimising campaigns through pre- and post-campaign analytics."
Meanwhile, the core VivaKi team will consist of product architects, engineers, strategists and solution designers tasked with delivering technology, central analytics (that will focus on broad, cross-platform insights for specific industry verticals, as opposed to being campaign-specific), according to Vivaki sources.
For instance, VivaKi's core team will also build upon its Always-On partnership with Adobe that was announced in September last year, that will see the Publicis entity use Adobe's stack to help improve marketing attribution, and automation, plus improve data sharing capabilities across the group.
This activity will also see the pair develop a data co-op where clients, and ultimately publishers, can opt in and contribute data in exchange for even richer customer insights.
This can then be used by agencies from within the Publicis fold to enhance their clients' cross-device targeting according to the pair.
A source added: "VivaKi will serve as a hub-and-node to help share and activate solutions that are developed (either by VivaKi or any Publicis Groupe agency) across the group."
Speaking with Ad Age, Laura Desmond, Starcom MediaVest, CEO, said: "If you're a marketer, do you want your programmatic decisions siloed and balkanized from everything else that you're doing? No. You want it integrated."
This idea seems to be gaining traction across the advertising agency holding groups, not just within Publicis. Similar attempts are being made by Xaxis which is keen to retire its ATD title.
Speaking at the recent ATS New York, event Marco Bertozzi, VivaKi, president, client service, Audience On Demand, EMEA and North American, told attendees how his unit was being positioned as a central hub of expertise (or consultative layer) that will help spread awareness of ad tech to individual agencies throughout the wider holding group (see video).
He added: "We need to move away from just buying a schedule, to looking at it as media coming through that is powered by technology, with Vivaki being at the centre."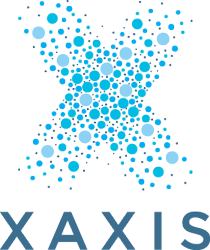 Meanwhile, fellow ATS New York panelist, Brian Lesser, Xaxis, CEO, sees the outfit as a media company, that has evolved from earlier iterations (where it may have fulfilled such functions).
Rather Lesser envisages a future where individual agencies will run trading desks on behalf of their clients (where they buy media from outlets such as Facebook, etc, as well as Xaxis itself).
From here, he sees the future role of Xaxis, as enhancing media-buys by both aggregating media inventory from a number of sources, and then in turn using data to enable sister agencies to provide better value to their clients.
"The media agency ends up owning the programmatic media plan; and we end up as a single line item [alongside others like Google, etc.] on it," added Lesser. "We aggregate data and produce products like Xaxis TV, etc., which are a combination of data, inventory people and technology, which are competitive to other products in the market."
In a recent opinion piece examining the evolving nature of entities formerly referred to as 'agency trading desks', Ciaran O'Kane, ExchangeWire, CEO, described how he believes the centralised trading model is finished within holding groups – and is likely to be replaced by two specific models emerging during that period in what he describes as Programmatic Trading Model 2.0.
The piece reads: "Xaxis has always been a network, effectively it was a line item on most WPP agency plans, but it needed differentiation, and built its own DMP to develop unique data assets.
"The push back by some clients has forced Xaxis to evolve its model. It seems to now mirror the evolution of the ad net itself, offering two distinct solutions. Given that programmatic buying will be moved back into the agencies, Xaxis can still offer the managed service. Its data offering would be enough to get it on most plans."
Pivots forced by desire for transparency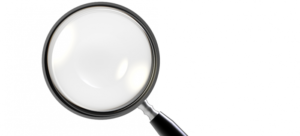 The industry has been obsessed on just how big a mark-up the holding group trading desks were making on their managed buys, prompting a backlash from brands themselves.
This culminated last year in long time ExchangeWire contributor and programmatic media trading expert, Mikko Kotilla, penning a report for the World Federation of Advertisers (WFA) warning brands on the potential pitfalls of working with ATDs.
The report detailed not only issues around "money flow" (particularly the nature of arbitrage) but also the various media trading desk models on offer for advertisers.
This move towards decentralised buys could have been prompted by "in-housing" (i.e. where brands forgo the use of the ATD model, in favour of taking more proactive control of their programmatic advertising), but agencies are quick to highlight how this is more of an issue in the US, compared with Europe, where smaller markets (differentiated by both language and culture), don't offer the same economies of scale.
Speaking at the recent ATS New York, Bertozzi remarked: "So the real question is whether media optimisation really in the DNA of FMCG outfits such as Unilever and P&G, whose core competencies are more aligned into manufacturing and distributing their core product?"
Simply put, agency holding groups now realise they have to evolve their respective 'ATDs'.
They now require a more consultative approach to programmatic with agency chiefs needing to execute strategies that bake much of this expertise into the media planning phase. It ultimately means a move away from the black box ad net model that dominated this space for the past five years.
This shift in strategy is designed to keep programmatic spend within the agencies. For those operating third party management services it will inevitably become more difficult to work with holding groups.
Outsourced spend will contract as DR spend goes 100% programmatic, with the majority of it managed and optimised at the agency level.
TagsAdvertiserAgencyDataDigital MarketingExchangeMartechMedia SpendSaaSTradingTrading DeskTransparency