AOL Eyes Millennial Media in $300m Swoop; Google's Programmatic Brand Spend Nears 3/4 of Total Budget
by Ronan Shields on 10th Jul 2015 in News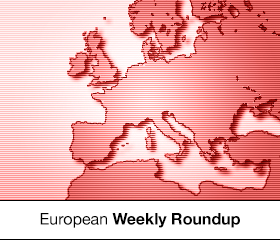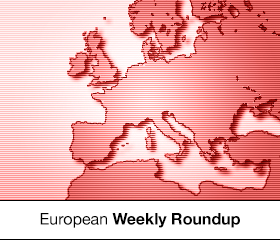 In this week's ExchangeWire European Weekly Roundup: AOL reportedly in $300m swoop for Millennial Media; Google's programmatic brand spend nears three-quarters of total budget; TubeMogul publishes "cheat sheets"; and Speculation over next Twitter CEO.
AOL & Millennial Media $300m Deal Mooted

Just weeks after it was purchased by US mobile operator Verizon Wireless, AOL is reportedly in talks to buy mobile advertising specialist Millennial Media with a price tag of $300m, touted by sources allegedly close to the negotiations.
The talks first began a number of weeks back, according to reports, with neither party publicly commenting on the reports to date. However, the acquisition of Millennial would help shore up AOL's mobile advertising business, and bring it more into line with Facebook and Google; who command approximately 75% of the addressable market, according to eMarketer numbers.
Millennial Media went public in 2012, but since then its earnings have fallen short of expectations. Although, the company's transition towards building out a more robust programmatic offering (such as buying mobile ad exchange Nexage, plus JumpTap in 2014, and more recently hiring its first head of platform Andrew Moore in EMEA) has made it become attractive to prospective buyers.
The story was first published in AOL-owned TechCrunch, with Millennial Media's stock price rising considerably since then based on the back of trader speculation.
Programmatic accounts for three-quarters of Google's display ad spend

A post on Google's Think With Google site this week revealed that it spent 74% of its global display advertising revenue using programmatic media buying technologies last year.
"Out goal for 2014 was to buy 60% of our brand and display marketing programmatically across all channels: We hit 73% and this year we're hoping to go even further quarter over quarter," according to the blog post author Brendan Starr, Google, digital media manager.
"At the Google Media Lab — the in-house team responsible for planning, buying, and placing media for Google's ad campaigns — we've made huge strides in our adoption of programmatic over the past year. Working closely with our agency, Essence, our US marketing teams have taken an aggressive approach to implementing programmatic.
TubeMogul unveils mobile video cheat sheet

Programmatic video ad buying platform TubeMogul this week unveiled three mobile 'cheat sheets', outlining the best way to optimise campaigns for completion rates for video ads according to device, video length, and time-of-day.
The document outlines that Apple products (iPhones and iPads) spur significantly higher video ad completion rates than their Android and Blackberry devices.
The difference was most pronounced on tablets, where Apple products secured completion rates of 78%, as compared with 50% completion rates on Android.
Other figures revealed by the study include:
-- There is a sharp drop-off in completion rates according to video length. 7-10 second ads see a 77% completion rate on mobile devices, yet drop rapidly to 68% (11-14 second duration ads) and 56% (for ads above 15 seconds). This starkly contrasts desktop pre-roll ads, which see a far less drastic decline delta.
-- UK mobile video views on weekends are at their highest in the mornings between 7-10am. On holiday weekends, Monday is the best day for ad placement, with an 86% increase in viewership as opposed to Saturday or Sunday.
Taylor Schreiner, VP Research at TubeMogul said: "We compared drop-off over time for standard and mobile ads and found that completion rates taper steadily on desktops, but fall dramatically on mobile devices. We also found it interesting that device plays a huge factor in completion rates and varies from country-to-country. Apple came out top in the UK, but lagged behind in the US, where it was actually the worst performer behind Android and Windows powered mobiles, and second to Blackberry for tablets."
Nick Reid, UK Managing Director of TubeMogul added: "TubeMogul's mobile cheat sheets are invaluable resources as they help advertisers better-target their marketing spend during the holiday season. Getting an ad seen by the right audience at the right time is what TubeMogul's software platform was designed to achieve. Combined with our robust, unique research, our customers benefit from the data and insight needed to secure the best ROI."
Speculation looms over new Twitter CEO

Fresh speculation over the identity of the new Twitter CEO emerged this week, with multiple sources fingering Adam Bain, currently the social network's revenue boss, as the most likely successor to Jack Dorsey, who stepped in as interim chief after its last full-time CEO was ousted from his position last month.
Multiple sources citing senior level sources at the social network claim Twitter's board are leaning towards choosing Bain, as the outfit bids to further impress Wall Street with enhanced revenues, after its recent performance failed to woo investors, with its current stock price in the slumps compared to when it first floated.
Previous speculation had backed external candidates to take over the hot seat, but according to a Business Insider article quoting a senior source: "Bain is the 'number one candidate that the board is focused on right now,' this person said. "It's Bain's to accept or reject."
Ad NetworkAdvertiserBrandingDataDigital MarketingDisplayEMEAExchangeWire ResearchFacebookGoogleMedia SpendMobileTVVideo