APAC Marketers Moving From Display Ads to Content; ANZ Sees Programmatic Ad Growth in All Formats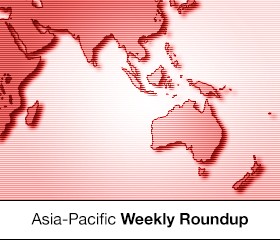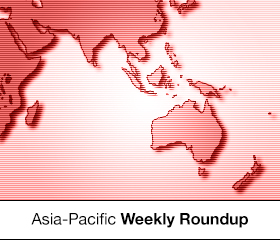 In this weekly segment, ExchangeWire sums up key industry updates on ad tech from around the Asia-Pacific region – and in this edition: APAC marketers moving from display ads to content; ANZ sees programmatic ad growth in all formats; DataXu opens three new APAC offices; AU gets best practice guidelines for native ads.
Use of display ads expected to drop as APAC marketers opt for content
Some 70% of marketers and agencies in Asia-Pacific currently tapped display ads as part of their marketing campaigns; but only 44% expected to retain this practice in five years' time.
In comparison, 49% planned to use content marketing in 2020, up from 33% today, according to an study conducted by Warc, in conjunction with the Mobile Marketing Association (MMA), which looks at the state of mobile marketing in the region.
With more mobile consumers watching videos and using multi-screens, marketers were following the tide and moving away from display ads towards more innovative content, in particular, videos, said Warc.
 The third edition conducted in the region, the annual survey was carried out over three months from March to May 2015 and polled 287 respondents from 17 Asia-Pacific markets, including Singapore, India, Australia, and China.
It found that 51% of respondents considered videos an important mobile consumer trend, while 68% believed multi-screening to be the most significant.
However, growing consumer expectations were expected to pose issues for marketers, with 31% pointing to content as a critical challenge while 33% highlighted consumer privacy concerns. Such concerns ranked alongside business concerns, where 33% of marketers felt challenged by having reliable metrics to measure the success of their campaigns, and 32% were concerned about their budgets. The latter two worries, though, had ranked higher than the consumer-related challenges in previous years, where budgets had been a leading concern in 2013.
Warc's Asia-Pacific managing director Edward Pank said: "Confidence in the channel's importance continues to rise and the investments speak for themselves. The ongoing challenge now is that today's consumers expect much more from their mobile content and experience.
"So, in order to keep up, marketers need to hone their skills further and innovate strategically," Pank said.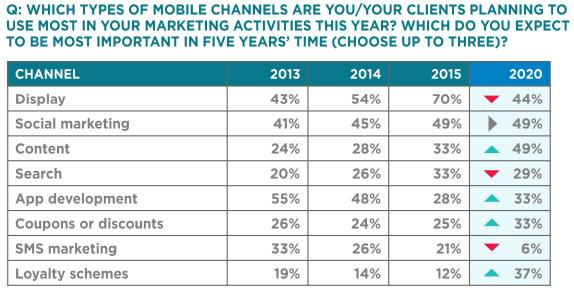 According to the study, 40% singled out the lack of skills and understanding within the industry as the most significant growth barrier, although such concerns had dropped compared to 45% last year.
Some 34% of marketers said 10% of their budgets were dedicated to mobile, up from 20% in 2013. In addition, 84% of marketers said they planned to use location-based marketing this year.
Adoption of programmatic ad buying also showed growth potential, with 79% expressing some familiarity with the technology, up from just 48% last year. Another 62% expected this real-time buying method to be "very important" to their marketing strategy in 2020.
In addition, mobile was gaining importance with 54% stating they had a formal mobile marketing strategy, compared to 44% last year. Another 40% used mobile to measure interest or engagement in ad campaigns across other media.
MMA Asia-Pacific Managing Director Rohit Dadwal said: "The increasing focus on the consumers and what they want, which is compelling, refreshing content on-the-go, is important because mobile's distinct advantage lies in its immediacy and proximity to the consumers.
"It puts power in the consumers' hand wherever they go, giving them the choice to be social, to share, capture, augment, and purchase – all at the touch of a button", Dadwal noted.
ANZ sees programmatic ad growth in all formats
Programmatic advertising activities increased across all desktop, mobile, and connected TV ad formats in the third quarter of 2015 for both the Australia and New Zealand markets, said TubeMogul.
Citing stats from its platform between July and September, the programmatic video ad provider said the growth was fuelled by marketers looking to reach their target audiences across multiple screens.
"From desktop to mobile to connected TV, the programmatic world continues to expand", noted Sam Smith, TubeMogul's Australia and New Zealand managing director. "We are starting to see the true emergence of a cross-screen programmatic advertising market where brands want to reach the right audience across many devices and brand disciplines – video, display, and social."
Smith added that next year would likely see brands moving their ad buys to a cross-screen trading realm that would encompass programmatic outdoor and TV advertising.
In Australia, 404 million streams of programmatic video ads were available daily for auction, up four-fold from the previous year. The average cost for a preroll video ad was AUD$13.13, up 32% from the same quarter last year.
On mobile, the average available daily auction volumes clocked at 53 million streams.
In New Zealand, pre-roll video ad CPM climbed and programmatic mobile CPM also increased slightly. TubeMogule did not provide specific numbers, but noted that the local market was significantly smaller.
DataXu opens three new APAC offices
The ad tech vendor has set up new offices in Singapore, Sydney, and Bangalore, as it looks to extend its reach in the Asia-Pacific region.
DataXu said its expansion was driven primarily by global brands with demands for an international, integrated platform that can deliver and support their digital marketing plans. It added that its programmatic platform supports local languages and currencies, and offers geo-targeting, cross-device inventory, as well as third-party data in 15 Asia-Pacific markets.
DataXu's Asia-Pacific vice president and general manager James Sampson said: "DataXu is well-known in Europe and the Americas as a leading demand-side platform. We're committed to delivering continued marketing ROI for our clients across all regions of the globe."
AU gets best practice guidelines for native ads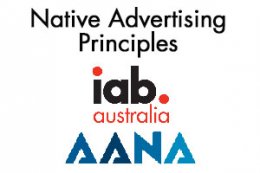 The Interactive Advertising Bureau (IAB) of Australia and Australian Association of National Advertiser (AANA) this week released best practice guidelines for online ads written up as editorial content, or commonly called native ads.
The Native Advertising Principles were developed as a protection tool for consumers and reference for advertisers, to ensure readers would be able to clearly identify between paid-for ads and editorial content in an online environment.
Simone Brandon, director of policy and regulatory affairs at AANA, said: "They will help ensure people know when they are viewing independent commentary and when they are viewing paid-for content in the form of native advertising.
"Responsible, respected, and innovative marketing is at the heart of what our members stand for and these principles will help guide advertisers, so that they are transparent and ethical in how they communicate about their brands online", Brandon said.
IAB Australia CEO Alice Manners noted that increasing adoption of native advertising among brands was "fundamentally shifting" the way the industry viewed advertising. The newly released principles, alongside IAB's Advertising Playbook and AANA's Code of Ethics, would offer valuable guidance to both advertisers and publishers, Manners added.
According to the new principles, advertisers would have to provide a prominently visible cue, such as the brand's logo or the use of a different design or font and colour, so consumers would be able to immediately recognise paid-for ad content.
Matt Tapper, chair of AANA's board and managing director of global markets for Lion's beer, cider, and wine, said: "With the increasing potential for blurred lines between editorial and paid-for advertising, it's timely that these principles are being launched to provide guidance to advertisers and publishers about how they should guarantee transparency for consumers."
TagsAdvertiserAgencyAPACAustraliaBrandingCross-ChannelIndiaMedia SpendMobileNativeProgrammaticSingaporeTrading