EU Data Protection Working Group Vs WhatsApp; Adyoulike & Trade Desk Partner
by Sonja Kroll on 4th Nov 2016 in News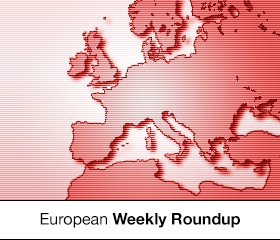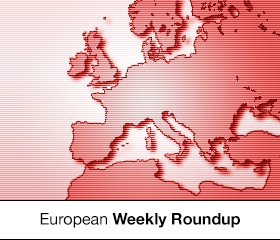 ExchangeWire round up some of the biggest stories in the European digital advertising space. In this week's edition: EU data protection takes on Facebook-WhatsApp; Native advertising partnership between Adyoulike and The Trade Desk; Weve and AppNexus; Series A Funding for Convertr; and partnership between GumGum and Plista.
EU data protection vs Facebook-WhatsApp
Not only the German data protection authorities, also the EU data protection officers are now scrutinising the exchanging of data between Facebook and WhatsApp.
The so-called Article 29 Data Protection Group have written an open letter, sharply criticising Facebook and WhatsApp and announcing a comprehensive investigation into the companies' current practices.
The official letter from the EU authority raises serious allegations against the company. The case is not only based on the fact that Facebook and WhatsApp are exchanging user data, but now also focuses on WhatsApp's rather casual way notifying users about the changes of their business and data protection rules. This, the EU data protection authority claims, raises serious concerns about the company's approach to protecting the privacy of the users.
Moreover, the authorities claim that WhatsApp's practice of consulting users on the basis of a pure opt-out option, prevents the users' right to self-determination and hinders them in gaining proper insights into the consequences of giving consent.
The EU authorities are planning to closely examine where WhatsApp's data content is extracted from, and which contents are passed on to third parties. A special working group is to be tasked with further analysis and taking the necessary steps to force compliance with the protection rules.
Adyoulike and The Trade Desk partner on native advertising
A new integration for Adyoulike: the native advertising specialist's SSP will integrate with The Trade Desk's platform to further expand the digital advertising ecosystem.
The integration with The Trade Desk is to enhance Adyoulike's SSP and streamline the process of buying and selling native advertising programmatically, and at scale.
Francis Turner, Adyoulike UK MD and CRO, says the partnership will provide Trade Desk's omnichannel platform with access to more publishers worldwide, using programmatic technology to create highly-targeted in-feed native advertising  – with great opportunities in the future: "Integrations with buying platforms, such as Trade Desk, will further expand the digital advertising ecosystem for advertisers and publishers alike, giving campaigns global scale.
"We're backing this up, both demand and supply side, by partnering with the world's biggest native advertising businesses and opening our own offices in the US, Asia, and Germany. Looking ahead, 2017 is set to be another big year for programmatic native advertising. Its growth will be driven by partnerships, such as this one, and by an ever-increasing level of innovation."
The Trade Desk, on the other hand, is focusing on the expansion of their native targeting capabilities in Europe.
According to forecasts, native advertising will be worth almost USD$23bn (£18.5bn) annually in North America and almost USD$14bn (£11.2bn) in Western Europe by 2018.
Weve & AppNexus partner
A new partnership between AppNexus and Weve allows the latter to drive their digital advertising through AppNexus' platform, using Axonix's technology to anonymise first-party data and feed it into the AppNexus platform. Weve retains control of the data and manage consumer marketing preferences.
The partnership is to benefit publishers, advertisers, agencies, and advertising technology providers that have access to Weve's programmatic offering in relation to its first-party, verified, and anonymised telecom-based data.
The partnership is one of several steps undertaken by Weve to expand their digital advertising services and to focus increasingly on data-led programmatic advertising.
"According to IAB UK, over 64% of the mobile display market is now being traded programmatically, proving that mobile programmatic is quickly becoming a top priority for marketers", says Nigel Gilbert, VP strategic development EMEA, AppNexus. "As the internet transforms into a more personalised and customised entity, comprised of billions of interconnected apps, devices, and consumers, high-quality data enables us to drive more powerful and personal digital experiences for consumers. For the mobile market to move forward to the next phase of its evolution, providers like Weve are bringing valuable assets, providing advertisers with highly unique audiences, never before available."
Tom Pearman, commercial director, Weve adds: "As we evolve the Weve business in line with an increasingly data-led and programmatic media industry, we want to focus on offering customers a variety of services that enable them to execute the most engaging and sharply targeted campaigns for their key audiences."
First funding round for Convertr
Convertr Media have just secured a series A funding round. Worth £3m, the investment comes from UK venture capital investors, Albion Ventures. The investment will support Farringdon-based Convertr in expanding its client base and scaling the business globally.
As part of the deal, Robert Whitby-Smith, partner at Albion Ventures, will become a member of the board of Convertr. He joins Emma Bowkett, CEO and Clive Brett, CTO.
Emma Bowkett, CEO, Convertr Media comments: "These are challenging times for businesses, and we have focused our efforts on developing our marketing technology to help advertisers manage acquisition campaigns more effectively.  The tech expertise that Albion brings will help us expand our global proposition."
Convertr helps advertisers enhance their digital marketing through real-time efficiencies in customer acquisition and data partnerships.
GumGum partner with Plista in the UK
GumGum and Plista are teaming up in the UK. The combination of Plista's data-driven platform and GumGum's image recognition technology will allow publishers and advertisers to serve relevant ads within images on thousands of premium websites.
The partnership allows Plista to bring in-image advertising solutions, image recognition, and contextual targeting to their clients, including publishers and advertisers.
Dan Redfearn, business development director at Plista: "This partnership with GumGum will allow us to be the one-stop-shop for advertisers and publishers in the UK to source in-content solutions. The addition of in-image adverts through GumGum is a massive opportunity for advertisers to grow their investment of in-image based solutions."
In-image ads are digital ads that are placed within relevant editorial images using image-recognition technology to create a more contextualised experience for readers. According to GumGum, in-image ads consistently achieve an 81% viewability rate and deliver 10 times better engagement than traditional display options.
GumGum recently opened their London office and are set to open more offices in the region in the coming months, expanding GumGum's availability across all of Europe.
Ad NetworkAd ServerAd TechAdvertiserDataEMEAExchangeMedia SpendNativeProgrammaticPublisherTechnologyViewability