Forrester Unveil Report Card on China Agencies; Nine Launch Programmatic Platform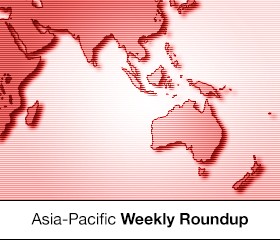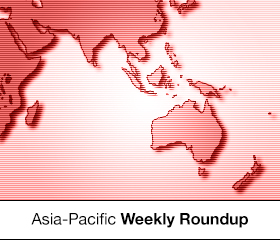 In this weekly segment, ExchangeWire sum up key industry updates on ad tech from around the Asia-Pacific region – and in this edition: Forrester unveil second report card on China agencies; Nine launch programmatic platform; China's Singles Day highlights importance of mobile engagement; Singapore firms wary about AR; and APAC programmatic needs control and transparency.
Forrester unveil second report card on China agencies
The market researcher has released its latest Wave report on eight full-service digital agencies in China.
First introduced in first-quarter last year, the scorecard assessed the capabilities of these agencies across 29 criteria categorised under three key areas: current offerings, strategy, and market presence.
Forrester's senior analyst for B2C marketing professionals, Wang Xiaofeng, noted that marketers needed agency support to reach the country's more than 700 million online consumers, specifically, in the areas of customer segmentation, multichannel strategy, and creative strategy.
She said brands expected more data services from agencies, particularly industry-specific customer insights, in order to better understand digital consumers' changing behaviours.
Highlighting the demand for multichannel solutions, Wang said: "Marketers increasingly realise that siloed thinking fails to tap the full potential of digital business and their efforts are often disconnected when supporting digital initiatives across platforms and channels."
Forrester's Wave report covered eight digital agencies, including BlueFocus Digital, OgilvyOne, Razorfish, and Wunderman.
Nine launch programmatic platform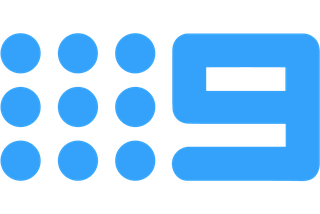 The Australian broadcaster has unveiled its new programmatic TV platform, 9Galaxy, which will go live in February next year.
They have roped in two ad tech vendors, Landsberry & James and Landmark, to help provide components of the new offering.
Michael Stephenson, chief sales officer of Nine, said: "It will completely automate the transaction of airtime between buyer and seller, delivering greater efficiencies and more effective advertising as a result of a new range of new investment models."
He revealed that 80% of the company's digital inventory already were traded programmatically, and were expecting more than 50% of their TV inventory to be transacted programmatically by June 2017.
Nine also had invested in audience forecasting technology in a bid to better predict future ratings delivery, providing greater assurances to advertisers.
Stephenson explained: "We have data scientists building new tools within the platform, so we can introduce new investment models that will allow us to guarantee the delivery of dynamic ratings bought using 9Galaxy."
Nine planned to further build out their programmatic offerings across all platforms by the end of 2017, he said, including linear TV, online catch-up, ad-supported video on-demand, and live streaming on mobile devices.
China's Singles Day highlights importance of mobile engagement
Held on 11 November, the country's mega online shopping festival is seeing increased browsing activities across Southeast Asia in the days leading up to the event.
Singles Day had become more popular across the region, with mobile the preferred device for online shopping during the event, according to stats Criteo. The performance marketing vendor observed a spike in average visitors on the websites of key Southeast Asian retailers, with traffic climbing from 9 November leading to Singles Day.
Some 64% of users made their final purchase on a different device than the one they initially browsed on, Criteo's numbers revealed.
China's largest e-commerce operator, Alibaba Group, pushed 120.7bn yuan (£14.36bn) in gross merchandise volume (GMV) on Singles Day alone from their two main shopping platforms, Tmall.com and Taobao Marketplace. Some 82% of total GMV was generated on mobile devices.
"To drive increased sales, retailers must respond and leverage technologies like dynamic retargeting and exact matching to deliver personalised and seamless consumer engagement across multiple platforms", said Alban Villani, Southeast Asia commercial director at Criteo.
Singapore firms wary about AR
Organisations in the country are cautious about the use of augmented reality (AR), in spite of the technology's recent popularity and touted business benefits.
Following the frenzy over AR-based mobile game Pokémon Go sparked much interest, 82% of Singapore professionals believed the technology could benefit their workplace in terms of learning and development, revealed a survey by cyber security industry group ISACA.
However, 34% had no plans to use AR applications in the next year, with 89% expressing concern AR enhancements to web-connected devices more vulnerable to a privacy breach. Lack of skills and knowledge also was highlighted a key barrier to adoption.
Across the Asia-Pacific region, respondents also cited insufficient budget and returns as main barriers of adoption. Respondents, though, believed AR had the potential to have a positive impact on their organisation, specifically, in terms of driving new business models and offerings, better collaboration, increased efficiencies, and better marketing.
APAC programmatic needs control & transparency
For programmatic to become "truly embedded", Asia-Pacific advertisers will need control and transparency around their investment.
comScore's Asia-Pacific senior vice president, Joe Nguyen, noted in a blogpost that programmatic had brought about an era of granular audience targeting to reduce wastage, but this came with a loss of control and transparency.
"Before programmatic, advertisers had more control over where ads were placed, but wastage and inefficiency were high because – to put it simply – buying an ad on a site means you reach all users of the site rather than only those you want to reach", Nguyen said. "In other words, as efficiency rises, control decreases."
To address this, advertisers needed mechanisms that could maximise both efficiency and control before they even began bidding for ad placements, he said. They also must ensure their ad delivery partners had customisable and campaign protection tools in place.
These, he added, should be implemented alongside tools that maximise viewable environments and minimise exposure to non-human and fraudulent traffic.
According to comScore numbers, programmatic spending in Asia-Pacific was expected to climb 35% a year to reach USD$7bn (£5.65bn) in 2019. Markets such as Indonesia, Vietnam, and South Korea also were projected to double in size each year until 2019.
Some 50% of marketers in the region, however, did not use programmatic due to its technical complexity, while 40% pointed to the lack of in-house skills and another 40% cited not having help from an agency partner.
TagsAd TechAdvertiserAPACAugmented RealityAustraliaChinaCross-ChannelCross-DeviceMobileProgrammaticSingaporeTargetingTV