Agency Role Remains Relevant in APAC; AU OOH Revenue Climbs 7% in 2Q2017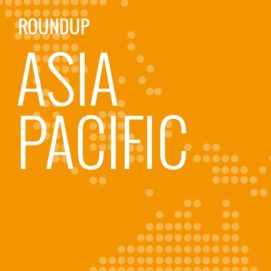 In this weekly segment, ExchangeWire sums up key industry updates on ad tech from around the Asia-Pacific region – and in this edition: Agency role remains relevant in APAC; AU OOH revenue climbs 7% in 2Q2017; MullenLowe reorgs China operations; iAccess goes to China; comScore offers mobile consumer panel in Malaysia; Wunderman & POSSIBLE join hands; Eventbrite opens up in NZ; and Executive promotions at Merkle, OMD, and UM.
Agency role remains relevant in APAC
Media agencies still will be necessary in the ad-tech ecosystem, even with the emergence of new competition from consultancies such as McKinsey and Accenture.
These consulting firms had little understanding of the operational aspect of running digital strategies and charged high fees for little value, said Sanchit Sanga, Mindshare's Asia-Pacific and MENA chief digital officer. Speaking at ExchangeWire's ATS Singapore annual conference held 4 July, Sanga dismissed suggestions that consultancies posed a threat to media agencies, noting that they lacked knowledge of marketing at its core and the different components needed to stitch together the brand outcome.
Marcus Cho, Johnson & Johnson's Asia-Pacific lead for programmatic, precision marketing, and multiscreen performance, pointed out that consultancies could provide the bigger picture and high-level data strategy. Agencies, though, still would have key roles as media experts and in managing campaigns and programmatic strategies, said Cho, who also was a panellist at the conference.
Fellow panellist and MediaMath's Asia-Pacific managing director, Rahul Vasudev, said: "Given the explosion of technology that's available in the market, there's a need for someone to curate the right set of experiences and tools for brands. Agencies play that role well. They understand the brand story and spent years building up relations with the media and tying the pieces together."
Delegates at ATS Singapore also discussed the need for marketers to look for alternatives when faced with restricted access to data, whilst recognising the growing importance of data and transparency.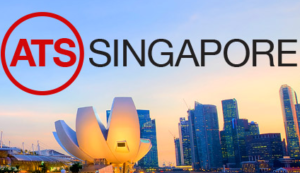 Dushyant Sapre, Criteo's Asia-Pacific regional director for global supply and business development, said publishers and buyers were demanding greater control around customer data and media selling. He cautioned against walled gardens, noting that advertisers and publishers felt increasing pressure as platforms battled for reach and user engagement.
Sapre said: "The future of programmatic monetisation would be technology that creates greater transparency for buyers and sellers, engagement channels that create seamless brand and user experience, as well as partners who create the most open, measurable marketing ecosystem in the digital world."
Read our report on ATS Singapore 2017 for more highlights from the conference.
AU OOH revenue climbs 7% in 2Q2017
Australia's out-of-home (OOH) net revenue climbed 7% year-on-year in the second quarter of 2017, clocking AUD$197.5m (£115.99m).
Net media revenue in June reached AUD$68.8m (£40.4m), up 5.3% from the previous year, according to the Outdoor Media Association (OMA). To date, digital revenue accounted for 45.4% of total net media revenue, compared to 37.3% the previous year.
OMA CEO, Charmaine Moldrich, said: "We are in the midst of a renaissance in OOH. Digital is certainly revitalising our channel, as is our audience growth and engagement. We know OOH is a significant media channel in the mix, delivering ROI and improving ROI for other media channels. OOH's continued revenue growth reinforces these facts and proves advertisers trust OOH and what it can deliver."
OMA's figures included shopping centre panels, place-based digital signs, such as office media in lifts and office buildings, cafe panels, and digital screens in doctors' surgeries and medical centres.
For the second quarter, roadside billboards of over and under 25 metres generated AUD$78.1 million (£45.87m), while other roadside placements, such as small formats and street furniture, clocked AUD$56.7m (£33.3m). Transport, as well as retail, lifestyle, and others, each churned AUD$31.3m (£18.38m).
In a separate announcement, OMA said it added four new members this year, pushing the association's total membership to 34. The new members were Ayuda, Big Screen Video, Hanlon Industries, and Samsung, and would be included into three categories: media display companies, non-media display companies, and asset owners.
Moldrich said: "No other media channel offers the immediacy and flexibility of digital alongside the power and scale of the traditional poster. As we lean more towards technological solutions in OOH, we will become providers of even more utility, services, and experiences for people traversing and transacting in our reconsidered and renewed urban spaces."
MullenLowe reorgs China operations
The agency group says it has restructured its operations in China, combining its creative communications and digital business units, to form 'MullenLowe Group China'.
Describing the move as part of global efforts to extend its "hyperbundled model", it said the integration was in line with similar restructuring in New York and London over the past year.
MullenLowe Group China will be headed by CEO Richard Tan and comprise three offices in Shanghai, Beijing, and Chengdu. Tan would report to MullenLowe Group's North Asia CEO Vincent Digonnet, who also was Asia-Pacific CEO of MullenLowe Profero.
Digonnet said: "China is the most digitally developed market in the world, with Alibaba and Tencent spearheading rapid transformation of the whole business ecosystem. It is crucial in that environment to consolidate and strengthen our offering to lead business transformation.
"Our clients understand the enormous value in bringing together creativity based on consumer insights, innovative media, technology, design, social, CRM, and analytics – combined in a seamless model that builds brands, while offering efficiency and clarity of purpose", he said.
Noting that the Chinese market required a "totally nuanced approach", Tan said the consolidation of the agency's operations was aimed at enabling the business to deliver both creativity and "transformative solutions".
iAccess goes to China
iClick Interactive has launched its cross-channel targeting platform in China, where it aims to help marketers better engage an online population of more than 730 million and mobile penetration rate of more than 90%.
It noted that the Chinese digital industry was highly complex and fragmented, and brands found it challenging to roll out effective digital campaigns, due to the lack of audience data and "inefficient access" to premium inventory.
It added that there was a low level of ad transparency and control, making measurement and evaluation difficult.
iClick's co-founder and CEO Sammy Hsieh said: "Making data-driven digital marketing in China easy and efficient for marketers and agencies worldwide is the reason behind our development of iAccess. We believe that we can put an end to the challenges that marketers worldwide have been facing when tapping the China market."
The iAccess platform tapped data across multiple channels via iClick's own data, as well as third-party data from the vendor's industry partners, including Baidu and Tencent. It also was touted to provide programmatic access to premium media, including from platforms such as WeChat.
iClick's chief product officer, Lee Yan, added that the platform offered visibility so marketers would know where the inventory was coming from.
comScore offers mobile consumer panel in Malaysia
The media analytics firm has added Android mobile consumer panel data in Malaysia, making the new offering available on its MMX Multi-Platform and Mobile Metrix measurement platform.
comScore's Asia-Pacific senior vice president Joe Nguyen said: "As smartphones and tablets play an increasingly significant role in consumers' lives, robust [and] unduplicated measurement across platforms and devices is critical for media buyers and sellers to plan and optimise their digital strategies."
The vendor's MMX platform combined data from desktop and mobile consumer panels with data from its census network. comScore added that its metrics included the ability to measure and credit traffic from third-party apps and content distributors, such as Facebook Instant Articles, which it said ensured publishers were able to consistently account for their digital audience across devices.
Wunderman & POSSIBLE join hands
Digital agency POSSIBLE has joined Wunderman, although it will continue to operate as a standalone brand within the group.
Together, the two WPP agencies would have "the scale, expertise, and global reach" to better support marketers, according to the agency group.
The integrated entity would have more than 9,200 employees, across 200 offices in 70 countries, offering various services including creative, technology expertise, and data science.
Eventbrite opens up in NZ
The events tech platform has launched in New Zealand where the local outfit will be led by ANZ marketing manager, Brad McIntyre.
Eventbrite's ANZ general manager Phil Silverstone said: "We're incredibly excited to be launching into our second Asia-Pacific market. New Zealand may have a small population, but Kiwis have a huge appetite for live experiences, making it the perfect market for Eventbrite."
The vendor also recently established a customer service team in Australia, which supported its regional operations. It now was targeting to do the same in the New Zealand market over time.
Executive promotions at Merkle, OMD & UM
Ted Bray has been named Asia-Pacific growth officer of Merkle Asia-Pacific, where he will be responsible for further driving the agency's expansion efforts in the region.
Merkle, who was previously Merkle's vice president of global partnerships, has more than 20 years of industry experience.
Merkle Asia-Pacific President Z Shen said: "We see a great opportunity to bring Merkle's data-led, people-based marketing capabilities to Asian markets and to create value for clients by working closely with other Dentsu Aegis Network resources."
Over in Sydney, OMD has appointed Sian Whitnall as its head of digital, welcoming her back from her role as head of digital amplification and trading at Ikon Communications. Whitnall was previously interactive director for OMD Sydney in 2013.
In her new role, she would report to OMD Sydney's managing director Yvette Mayer.
UM Korea also has a new managing director, Kim MJ, who was previously executive vice president head of product at the IPG Mediabrands agency.
Kim, who first joined UM in 2007 as media planning director, would replace Gong Sungwon, who was managing director for 17 years. Gong would assume the role of chairman at UM Korea.
Kim's new role will come into effect from 1 August, 2017.
TagsAd TechAgencyAPACATS SingaporeAustraliaChinaCross-ChannelMeasurementMobileProgrammaticPublisher