ATS SG 2017 Debates Threat of Consultancies & Working with Walled Data Access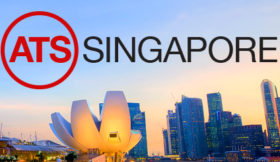 Amid increasing calls for transparency and changes in business models, there remains stoic confidence that media agencies still have a role to play and the need for brands to find alternatives when faced with restricted access to data.
Discussions at ExchangeWire's annual ATS Singapore conference this week revolved how relationships between technology, brands, publishers, agencies, and vendors could be improved to drive programmatic development in the region.
Dushyant Sapre, Criteo's Asia-Pacific regional director for global supply and business development, noted that programmatic was at "an inflection point". The lack of transparency had created uncertainty for publishers and buyers, who were demanding greater control around customer data and media selling.
Marcus Cho, Johnson & Johnson's Asia-Pacific lead for programmatic, precision marketing, and multiscreen performance, said: "We want to see harder metrics [and] look at how we measure sales, use e-commerce or transaction data." He noted that the main objective here was to integrate analytics into the programmatic stack and establish a single view of its marketing and operations, as well as of the customer.
"From what we have seen, those who are providing soft metrics will face a midlife crisis in programmatic", Cho said.
There also should be more transparency around customer data, said Sanchit Sanga, Mindshare's Asia-Pacific and MENA chief digital officer, who pointed to GroupM's Mplatform as part of the agency's efforts in addressing the need for disclosure, offering clients a single view of customers via an open universal ID.
Sanga said the agency also ran open desks for Unilever and HSBC that were "100% transparent" and espoused a future where clients were fully aware of all costs associated with their campaigns.
In this aspect, he urged marketers to be aware about working within the confines of the Facebook-Google duopoly, describing walled gardens as a threat to a democratic ecosystem. "I don't think all marketers are savvy enough to understand they're playing into the hands of two companies that might not be revealing a source of truth", he said.
In a previous interview with ExchangeWire, Sanga had discussed at length the tendency for brands to believe "Google equals the internet" and that the tech vendor should advise brands exclusively on how to run marketing.
He stressed, though, that Google did offer some of the most robust training programmes, but urged marketers to also sit through workshops provided by other players, such as MediaMath or The Trade Desk, to curate a more rounded view.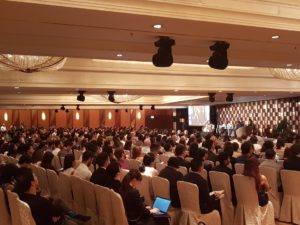 Sapre, too, cautioned against walled gardens, noting that advertisers and publishers felt increasing pressure as platforms battled for reach and user engagement. This extended beyond the duopoly of Facebook and Google, as a handful of large vendors from the e-commerce and media sectors were gaining massive strides in grabbing global market share.
Amazon, for instance, already had more than half of the global e-commerce market, he said, adding that the quest for more transparency between media buyers and sellers had led to a rise in header bidding deployment in the region. Its adoption had climbed 15% in Singapore, 16% in India, 23% in Japan, and 24% in Australia.
Issues around user experience also had surfaced, with 90% of Asia-Pacific consumers willing to use ad blockers.
"With these in mind, the future of programmatic monetisation would be technology that creates greater transparency for buyers and sellers, engagement channels that create seamless brand and user experience, as well as partners who create the most open, measurable marketing ecosystem in the digital world", Sapre said.
Consulting firms no big threat to agencies
On a future that might include new competitors, Sanga dismissed suggestions that consultancies, such as McKinsey and Accenture, posed a threat to media agencies. He said these companies had little understanding of the operational aspect of running digital strategies.
"They charge a bomb and deliver little value, in my view", Sanga said, adding that these players did not understand marketing at its core, as well as the different facets that needed to be stitched together to achieve the brand outcome.
Cho believed consultancies could provide the bigger picture and high-level strategy on data, for instance, and how partnerships should be built. Agencies, though, still play a key role as media experts and in managing campaigns and programmatic strategies, he said.
Matt Harty, The Trade Desk's Asia-Pacific senior vice president, said more sophisticated marketers wanted to take more control and understand the tools being used. However, he said, it would be a mistake for companies to overlook the services and support agencies offered.
"We've been down this road before [with] search [where] we had search specialists, then [this was brought] in-house, and now it has gone back inside the agency again", Harty said, noting the scarcity of talent in programmatic, for one, that companies would find difficult to procure.
"Agencies need to be centres of excellence; but that shouldn't discourage us from enabling clients to be more empowered and having greater access to understand how their dollar is being spent", he said.
Rahul Vasudev, MediaMath's Asia-Pacific managing director, added: "Given the explosion of technology that's available in the market, there's a need for someone to curate the right set of experience and tools for brands. Agencies play that role well. They understand the brand story and spent years building up relations with the media and tying the pieces together."
Can't break walled gardens, find ways around them
With data also an important piece of the story, marketers here then were, not surprisingly, keen to establish a strategy around data, including hardware vendor Hewlett-Packard (HP).
Products such as laptops and printers were heavily researched before consumers made their final purchasing decision. This meant it was important for HP to be present when they made these decisions, explained Hemant Chauhan, the company's Asia-Pacific Japan media and data strategy lead.
Multiple touchpoints, across various device types, had to be established to gather data signals and enable the vendor to build customer relationships, he said. While it also had to deal with the issue of walled gardens, Chauhan said there were many alternative data sources as well as its own data.
It built its own DMP and only worked with partners that gave HP full control and management of its own data, he said, adding that it further invested in martech and ad tech tools to create user profiles and groups for its various product lines and built relationships with customers over time.
The vendor also was happy to share its data with other companies, as long as doing so benefitted HP. For instance, it worked with its channel partners such as Singapore-based retail chain, Harvey Norman, to better understand consumers, he said.
Singapore Press Holdings also assessed the use of such second-party data to supplement its first-party data, said Eric Tan, head of programmatic and ad ops at the Singapore publisher.
Because it would be challenging for brands to build complete single views of their customers around walled gardens, Sapre said they should build around their first-party data and use this to fill the gaps created by walled gardens.
He recommended that marketers who did not have their own data should look at developing solutions to help them collect and build their own.
TagsAd TechAdvertiserAgencyAnalyticsAPACATS SingaporeDataHeader BiddingMeasurementMobileProgrammaticPublisherSoutheast Asia