Alibaba to Grow Global Ad Share; AU Content Agency Acquires Retail Comms Specialist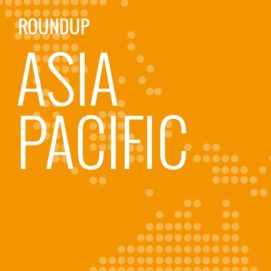 In this weekly segment, ExchangeWire sums up key industry updates on ad tech from around the Asia-Pacific region – and in this edition: Alibaba to grow share of global ads; AU content agency acquires retail comms specialist; Singapore socio-political site to shutter; IAB AU unveils programmatic and native guides; and VaynerMedia eyes Asia expansion via Singapore launch.
Alibaba to grow share of global ads
The Chinese internet giant is expected to increase its share of the global digital ad market from 6.5% last year to 8.5% in 2017.
Chinese search platform Baidu was projected to grab 4.2% this year, maintaining its share from 2016, according to eMarketer's senior forecasting analyst Shelleen Shum, who noted that the global digital ad market would be worth USD$228.44bn (£174.16bn).
Looking at the global mobile ad market, which would hit USD$142.78bn (£108.86bn), Alibaba was expected to also increase its share from 10% to 11.5% this year.
In China, the e-commerce operator would capture 45.5% of the domestic mobile internet ad market, which would be worth USD$36.2bn (£27.6bn). Baidu was expected to grab 18.4%, compared to 20.1% in 2016.
As for the Chinese digital ad market, Alibaba was projected to grow its share from 29.8% to 35.2% this year.
Shum said: "Alibaba's worldwide display ad revenue is set to surpass Google's this year, which is a reflection of the strength of Alibaba's e-commerce business in China, which takes most of its revenue from display ads. The high profitability in this area allows Alibaba to reinvest these earnings to improve ad targeting."
AU content agency acquires retail comms specialist
Edge says it is acquiring retail communications agency, Creative Oasis, to offer more integrated services for its clients.
Established in 2009, Creative Oasis produced campaigns across various platforms including TV, radio, outdoor, and print. Its founder, David Stretch, would join the merged entity as group managing director.
"The acquisition allows Edge to fuse content and advertising, and offer broader and enhanced services to clients with a bigger team", Fergus Stoddart, Edge's commercial director and partner, wrote in his post. "In a rapidly changing world, the biggest challenge brands face is to stay relevant, constantly. To do this, brands need their advertising communications to integrate with their content marketing, giving consumers a more connected experience in an overarching brand story."
Stoddart pointed to the need to deliver "meaningful" brand communications together with personalised micro-moments.
Both agencies would operate under the Edge brand following the merger, which would see their respective teams integrated in Sydney and Melbourne.
Singapore sociopolitical news site to shutter
Singapore-based sociopolitical news site, The Middle Ground, has announced plans to shut down after 2.5 years.
In a statement posted on the site, co-founder Daniel Yap said the news platform was generating S$3,000 (£1,673) in revenue each month.
Yap said: "The choices we made meant that we were not as attractive as other platforms when it came to sheer traffic and viral content – the lifeblood of ad campaigns."
He said it would not be possible to sustain operations, which ran in "the tens of thousands", in the long-term without moving away from the team's core values.
The site would continue to operate for the next one to three months until it had fulfilled all its deliverables to clients and suppliers, he added.
Yap said he, and co-founder Berthan Hanson, would continue to blog in their individual capacity.
IAB AU unveils programmatic & native guides
IAB Australia has launched two playbooks to offer best practices in programmatic and native advertising.
The Programmatic Playbook was created to provide "clarity, understanding, and guidance" for both buy- and sell-side players, the industry group said, adding that the new release was an updated version of its first iteration in 2015.
IAB Australia's executive consultant Jonas Jaanimagi said it aimed to simplify a topic that was often misunderstood.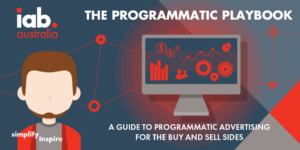 Jaanimagi explained: "The automation of digital media buying continues to evolve at a rapid pace and will always experience dynamic change. It is, therefore, imperative that both buy- and sell-side industry players keep up to speed with the key developments and related best practices."
The Native Playbook encompassed native content as well as native advertising, and featured examples of 12 native content deployments. These included case studies from Buzzfeed and Samsung as well as Business Insider Australia and Commonwealth Bank.
Susie Bayes, Guardian Australia's brand partnerships director and co-author of the playbook, said: "Native Content has come of age and has proven its value in building strong relationships between brands and publishers' audiences. It's the right time to showcase best practice, providing consistent and simplified definitions, and inspiring marketers to see its value as part of their marketing and communications strategy."
VaynerMedia eyes Asia expansion via Singapore launch
US digital ad agency VaynerMedia is looking to expand into Asia next year, when it plans to launch an office in Singapore within the next 15 to 18 months.
Describing it as an opportune time to enter the region, founder and CEO Gary Vaynerchuk said the agency had grown and the expansion was necessary to support its global customers with businesses in Asia.
Speaking to Mumbrella at the Brand Minds conference in Singapore, Vaynerchuk said he was considering Singapore as the agency's first Asian base.
He added that he also was looking at Vietnam and the Philippines in terms of building a team in the region.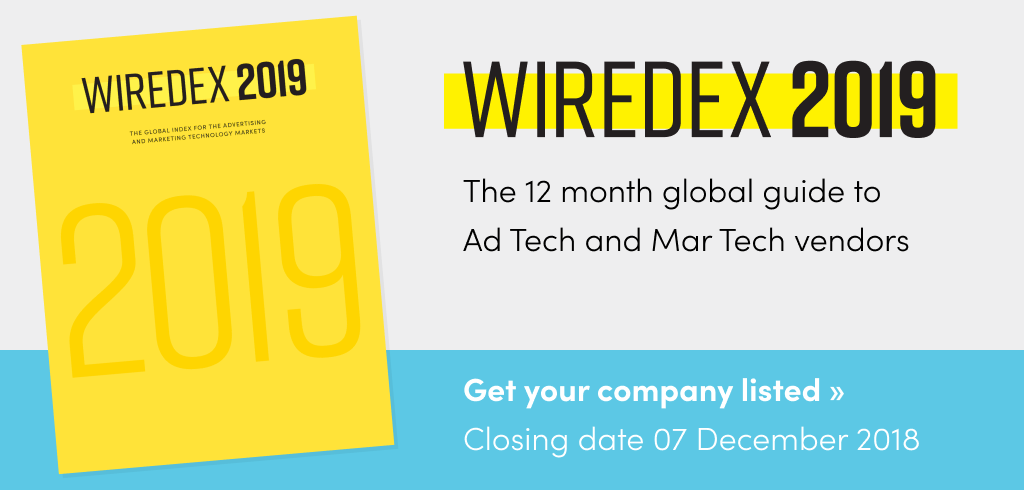 TagsAd TechAdvertiserAgencyAPACAustraliaChinaContentCreativeMedia SpendMobileNativeProgrammaticPublisherSingaporeSoutheast Asia