APAC Advertisers & Publishers Must Tweak Strategy for Mobile: Q&A with OpenX Co-Founder Jason Fairchild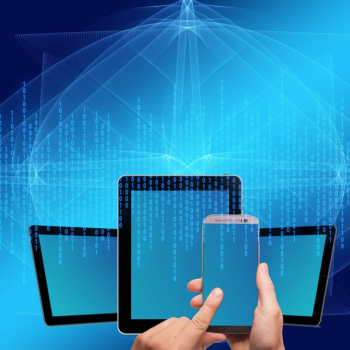 Marketers and publishers need to better arm themselves to tap opportunities from the growing adoption of mobile in Asia-Pacific, or risk being left behind.
This means, amongst other things, ensuring support for various ad formats such as interstitials and rewarded video, urges OpenX's co-founder Jason Fairchild, who believes many publishers and advertisers in the region remain unprepared for mobile.
In this Q&A with ExchangeWire, Fairchild adds that campaign strategies need to be tweaked and marketers must assess elements, such as user location, when creating ad content.
ExchangeWire: OpenX currently operates just one Asia-Pacific office in Tokyo, where you recently appointed a new director of partner services. Are you planning to keep your presence here to Japan, or do you have a growth strategy for the region?
Jason Fairchild: Programmatic is gaining traction in Japan and projected to be worth USD$2.54bn (£1.91bn) by 2020. We are the largest independent advertising exchange in the country and view the market as a massive growth opportunity. Just this past January, we've achieved record growth across our Japan business at 52% in net revenue year-on-year.
As our Japan business continues to flourish, and we look at the opportunity in front of us, we're committed to growing our team in the region and are excited to welcome Satoru Yamauchi as our director of partner services for Japan, who plays a key leadership role in realising our ambitious growth strategy for the region.
What key challenges do Asia-Pacific marketers face that advertising technology companies like OpenX can help resolve?
The first challenge is quality. There is no denying that challenges around ad fraud exist across the whole digital landscape, but there are steps all sides of the ecosystem can take to fight back. This includes leaning on widely accepted industry standards and initiatives, such as the IAB's ads.txt initiative, to reduce fraud and hold technology companies accountable.
Quality is a choice, and with so many standards and processes now in place, marketers have reached the point where they can make decisions in terms of who they partner with that will play a big part in combating the 'quality issue'.
Some technology companies, such as OpenX, have made clear investments in quality protection – complying to standards, receiving independent certification for their efforts, and employing strict quality guidelines. This year alone, we are investing USD$25m (£18.8m) in quality-assurance measures. Quality requires hard work, commitment, and investment, and it's not enough for vendors to pay lip service to quality. They need to take the necessary steps.
Another area that is a challenge, but also an opportunity, is mobile. Mobile is a driving force in Asia-Pacific, and publishers and marketers need to ensure they're equipped to take advantage of its benefits, or they may get left behind. Both buyers and sellers should maximise the potential of mobile advertising by supporting a variety of engaging ad formats, such as MRAID, interstitials, and rewarded video. Leveraging ad units specifically tailored to the mobile environment will deliver an excellent user experience, highly engaging content, and result in more successful ad campaigns.
What other issues do you still see affecting ad quality and user experience?
Again, mobile is the new frontier, with more than USD$7.36bn (£5.53bn) spent on the platform in 2017. There are still many publishers and advertisers that are unprepared for the surge in mobile advertising; and to benefit from the opportunity this growing platform provides, buyers and sellers need to adjust their strategies.
For publishers, that means incorporating a healthy mix of mobile-specific ad formats, better leveraging their first-party data, and maintaining the highest quality environment that puts user experience first. For advertisers, they must consider things such as screen size and users' location to create ads that provide optimal user experience and also have the right context.
To put it simply, mobile usage is rising. Japanese publishers and advertisers need to keep pace with its advances to stay afloat.
Brand advertisers engaged in programmatic buying are concerned about brand integrity and control in digital display placement. What do Asia-Pacific marketers, as well as industry players, need to fix with regards to programmatic deployment?
Programmatic is a vital platform; but like anything in the digital ecosystem, it is vulnerable to bad actors and the ecosystem is once again seen as a 'Wild West' industry. Rather than aim for a long-term partnership, exchanges are competing on an impression-by-impression basis to maximise publisher yield. And as the industry becomes increasingly crowded with no standardised approach to programmatic buying, it has created an undisciplined 'free-for-all' environment.
However, the industry is maturing as marketplaces that connect buyers and sellers actively combat fraudsters, increase transparency, and take proactive steps to prove their value as a technology partner.
To achieve the optimal level of marketplace quality, eliminate fraud, and restore advertiser and publisher trust, the industry as a whole must work together. We see industry consolidation as a natural result of the push being made by brand advertisers to rally around high-quality partners. This will be a key trend over the coming months and years.
Today's digital advertising ecosystem has become a complex web comprising many players. While the number of companies in the industry demonstrates the ability of ad tech to innovate, it can also undermine efficiency, as marketers need to ensure they are only working with the players that add value to their media-buying journey.
At the same time, publishers are under increasing pressure to show they are delivering returns on investment, and this means they have to juggle complicated technologies and opaque partner relationships.
Both marketers and publishers need to focus on selecting the right technology partners to improve their data-driven practices and reduce the opportunity for shady or unclear business activity. It's a 'quality over quantity' approach. By carefully selecting technology partners that have clear business practices, strict fraud-prevention measures, and trackable transparency approaches, we can raise the bar on quality and reshape the digital advertising ecosystem.
Where do you see further areas of growth and development for programmatic?
The future of programmatic advertising is bright; but to truly transform and increase trust in the digital ecosystem, the industry must consolidate around the highest quality players. Once this is addressed, we expect the Asia-Pacific programmatic industry to hit new milestones and flourish into a USD$60bn (£45.11bn) market.
We believe mobile video and connected devices will be the key driving forces behind the continued growth. Last year, digital video grew by 10.3% in Asia-Pacific and continues to rise throughout 2018. Due to this growth, and the region's mobile-centric culture, we anticipate mobile video will likely play a major role in the programmatic landscape. The programmatic industry is growing quickly and key industry players must leverage the opportunities mobile video and connected devices offer to enhance quality and provide seamless user experiences.
Ad FraudAd TechAds.txtAdvertiserAPACContentCross-DeviceJapanMobileProgrammaticPublisherTransparency