China Advertisers Also Vexed By Walled Gardens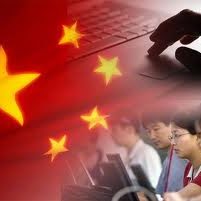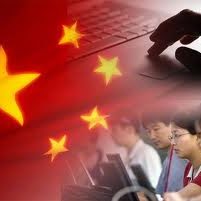 Frustration over walled gardens appears to be an increasingly global phenomenon, with advertisers in China among a growing number perplexed by walled gardens in their local market.
While marketers in the Asian economic powerhouse want to establish cohesive connections across their data and ad platforms, they are unable to do so due to walled gardens created by the three biggest players in the industry—Alibaba, Baidu, and Tencent. According to Sizmek China country manager Ang Ker Loon, e-commerce is a significant part of an advertiser's media efforts; but these three operators continue to operate in silos, inhibiting the ability to run data-driven campaigns effectively.
In this Q&A with ExchangeWire, Ang points to accountability and transparency as the two main challenges China advertisers face, and believes viewability plays an important role in addressing ad fraud, even in a market flooded with such activities.
ExchangeWire: What are the current ad viewability rates in China?
Ang Ker Loon: In 2015, we released China's first report and benchmark on viewability and, based on our data and calculations, the viewability rate for digital display banner advertising in China was 42%.
Earlier this year, in partnership with Accuen China, Sizmek also released a programmatic viewability report that put the rate at 54%. So, we are seeing improvements as the market matures, and better executions are being struck between publishers, agencies, and platform providers.
What are your thoughts about advocating 100% viewability in the China market; especially since agencies like GroupM are pushing this in Australia?
I believe China still has to undertake a journey to reach total acceptance of viewability as a metric for media accountability. Setting expectations of 100% viewability at this stage of the market development may have a negative impact.
Once the market reaches a widespread recognition of viewability, and major advertisers such as P&G and Coca-Cola are adopting it, then progressively moving the bar higher to the eventual 100% would give the market a better sense of achievement.
Can you discuss some misconceptions China marketers have about metrics and viewability?
Some believe the effectiveness of viewability is moot given the amount of ad fraud currently in the market. On the contrary, we believe viewability helps us in our crusade to add more accountability and transparency to fight against fraud, because it also can be filtered to include non-fraudulent impressions.
A lot of marketers and agencies still don't quite grasp the usefulness of ad serving that leads to metrics such as viewability performance. There's a big misconception that ad serving, which includes ad hosting, is still shunned by most publishers in China. We see a big trend that reflects quite the opposite of that myth. We've seen remarkable progress in ad serving adoption in the past one to two years; and this is being fuelled by the growth of programmatic buying.
Can you highlight unique traits about China's ad tech market that foreign players are failing to grasp?
There is a definite need to be completely localised in terms of products and hardware setup. These are probably the biggest challenges that foreign ad tech players have been facing when they enter the China ad market.
Localising offerings here can come in various forms, such as securing a Chinese inventory supply source; forming an agreement with a local partner via a joint venture; creating tailored platforms and metrics; or launching tailored services.
Remember, China is a managed services market, not a self-service environment like other global markets.
While some vendors believe they have localised their offerings by reaching out to global partners, or Chinese companies that have globalised, there is still a marked difference between such an approach and negotiating in-market.
Your hardware setup also is crucial, because establishing China-based servers offers a big difference in service delivery when you integrate with local publishers and partners.
What are the biggest challenges facing advertisers in China and how can these be resolved?
This can be summed up in two words: accountability and transparency. There's more and more money being funnelled into programmatic and advertisers want, and need, to know how programmatic can help them make smarter decisions in optimising their buys and performance.
The usage of tools, such as Sizmek's Peer39, to target page-level context and avoid unsafe or low quality content gives more control back to advertisers and lessens the reliance on manual labour in the process of performance optimisation.
E-commerce also continues to be a big part of advertiser plans. However, this space also represents the strongest walled gardens in the industry, split between Alibaba, Tencent, and Baidu. Advertisers want to create end-to-end connections across their platforms and data; but there is much frustration over the lack of ability to achieve this.
Unless these e-commerce giants break down their walled gardens, or at the very least loosen up their policies, e-commerce here will continue to operate in silos.
How serious an impact is the DSP markup model having on the China market?
Historically, brand advertisers have not developed a view towards how efficient their media buying was. Programmatic is regularly hailed to be a cheaper alternative to direct or premium buys; but if there's such a big markup in this supposedly cheaper alternative, then the greater challenge really isn't necessarily about the DSP markup model. The greater challenge is the market itself.
China, currently, is a seller's market; and the reality is that digital advertising CPMs and fees aren't dictated by advertisers.
What roles do advertisers, agencies, and publishers have in improving China's ad viewability?
We believe in the value of education. We are at the start of a long journey.
All players in the industry are responsible for creating greater awareness about metrics and measurements that promote accountability and transparency; even if the topic doesn't necessarily involve viewability.
Today, for sure, viewability is emerging as a key metric. However, one to two years down the road, it may be a new form of metric. For example, it can be one that is more focused on engagement rates, such as time spent on a site. We are already seeing this being tested by premium publishers in the UK market.
We do believe advertisers should put their foot down and demand greater accountability from their agencies and publisher partners. They should insist on the delivery of plans and solutions that have viewability, or that the concept of viewability be at the centre of their digital campaigns.
For this to happen, agencies must begin network-wide training for all digital and non-digital planners, so that they have an all-inclusive, firm practice across all levels of planners working on the campaign. Viewability cannot merely be seen as a conceptual or high-level strategic topic.
Publishers also must be more open to collaboration and support industry tools, as well as embrace guidelines and standards set by industry associations such as the Interactive Advertising Bureau (IAB).
How would you advise brands on improving viewability in their ad campaigns?
Before running any programmatic campaign, engage with your agencies to start using tools that allow you to improve placement quality and targeting. That has been our strategy at Sizmek and advertisers are starting to understand the importance of this approach.
For direct buys, start adopting verification metrics in combination with standard performance metrics, such as engagement, dwell, and media cost, to provide visibility into the environment quality of the buys. From here, data-based optimisations can be made for future buys.
The future of digital advertising is about executing a smart blend of media, data, and technology.
Ad FraudAdvertiserAgencyAPACBrandingChinaDataMeasurementMedia SpendProgrammaticPublisherTargetingViewability