Change in Concept, Processes Required for Programmatic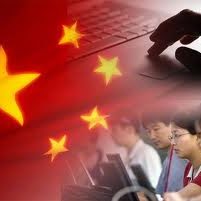 Brands that are looking to adopt programmatic buying also need to consider a different approach to advertising and think about the processes needed to support the platform, according to Hannelore Grams, Nestle's head of digital marketing and social media for Greater China.

Nestle has not adopted programmatic to a great extent, but it is mulling over how – and if – it can be further integrated into the company's media buying strategy this year. While there have been plenty of discussions about it within the industry, few know how to deploy it effectively, Grams said in an interview with ExchangeWire.
She highlighted how marketers will need a different set of content for programmatic buying. More ad formats, for instance, need to be prepped and a different process of conceptualising is required.
"We've been working mainly around one layer or one banner ad that doesn't have many variations, which you'll need with programmatic buying. So, if there's inventory that's available right now, I need to customise the ad [so it fits the parameters required for that inventory].
"You need to have a completely different approach to advertising … and be prepared for more 'what if' scenarios. It's not rocket science, but it requires a completely different model, brief, and execution of your content," she said. "And I don't see the agency helping us in this."
Grams' team currently is exploring programmatic buying to support marketing efforts for the company's infant nutritional food campaign in China, but she noted a lack of industry experience in this particular market segment, compared to others such as travel or insurance.
Regardless of the potential challenges, Grams believes Nestle should give serious thought to programmatic because the industry is moving in that direction and the company needs to follow where the consumers are headed.
"The implication for me is that the agency, and the brand, setup needs to be more agile and be able to make decisions much faster, but it's definitely the right way forward," she said, adding that Nestle globally adopts the same view about programmatic. Its headquarters, in fact, dishes out advice to the rest of the company's regional offices and is looking for global partners as well as the best approach to adopt for programmatic.
Elaborating on the role of agencies, Grams underscored the need to build trust and share expertise. A lack of transparency indicates a lack of knowledge on the agency's part and its inability to address a problem, she said, adding that honesty was a criterion in any agency with which she chose to work.
She also would look out for specialty or niche agencies, which might have strong know-how in certain fields, such as social media. A local agency with such expertise would be useful in managing communities or specific activities around that platform, she said.
Smaller, niche players like these had much to offer in terms of knowledge sharing and also provided an incentive for larger agencies to continue beefing up their skillsets, Grams noted, adding that this applied to the world of programmatic.
She also called on agencies to spend more time figuring out the intricacies of running technology-driven campaigns, such as identifying technical components that were required to support the campaign and what were feasible and not feasible. This, she said, would help brands cut down the amount of time during the planning stage.
Data, speed challenge marketers in China
Asked about the unique challenges she faced as a marketer in China, Grams pointed to the difficulty of keeping pace with the BATs, referring to the marketplace currently driven by the country's three biggest players – Baidu, Alibaba, and Tencent.
These companies are constantly innovating and churning out new versions of their products at a rapid pace, so much so that it is tough for brands to keep up, she said. While consumers are naturally curious and quick to try out new services, marketers need to test their products and still aim to be first in the market.
She added that brands today could no longer run campaigns without a digital element, such as social media, mobile, or ecommerce. Mobile, in particular, is proving to be a challenge because brands need to figure out the best way to target their audience in this space.
"Catering to the different platforms is cost-intensive, and you can't be everywhere as a brand because you don't have unlimited resources. You need to have really good data and insights, and be able to have quick turnarounds so you can catch the trends [as they emerge]," she said, but noted the challenge of getting useful data in China.
Baidu and WeChat, for instance, do not communicate with each other. "So when you have campaigns running on both platforms, you have data that doesn't talk to each other," she explained. "There are companies that help you do that, but it's still difficult to deduce and identify, for instance, how the brand first interacted with its consumer and how this is converted."
Nestle operates a digital monitoring center in China so it can track online conversations, or at least, those that are publicly available in the country. These include forums, blogs, some components operated by Baidu, and e-retailer portals.
It tunes into conversations, according to keywords that the company views important, and these can be related to its brand, product categories, and competitors. Data insights gathered here enable the company to target the right audience and convey the right messages to the right consumers.
TagsAdvertiserAgencyAnalyticsAPACBrandingChinaDataDigital MarketingMedia SpendMobileProgrammaticSkillsTargetingTradingViewability