Almost Half of APAC Marketers Buy Programmatically; Indian Consumers Annoyed by Mobile Ads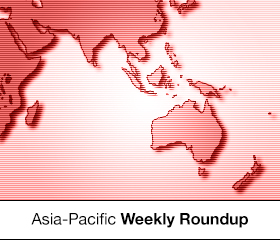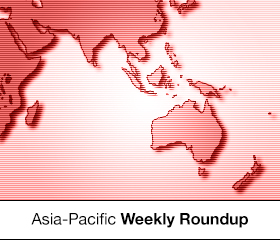 In this weekly segment, ExchangeWire sums up key industry updates on ad tech from around the Asia-Pacific region – and in this edition: Almost half of APAC marketers buy programmatically; Indian consumers annoyed by mobile ads; Nine Mi9 puts inventory on AppNexus; AdAsia opens up in Thailand; Criteo eyes growth in India; and China's LeCo partners with Twitter.
Almost half of APAC marketers buy programmatically
Some 41% of senior marketing professionals in Asia-Pacific have adopted programmatic in their media buys, led by Australia, Japan, and Singapore.
According to a Forrester Consulting study, 48% of respondents in Australia said they had adopted programmatic, while 46% in Japan and Singapore said likewise. The research polled 300 respondents in Singapore, Australia, Japan, India, Indonesia, and Malaysia, who were from B2C (business-to-consumer) organisations with revenues above USD$25m (£17.68m).
Commissioned by MediaMath, the survey revealed that 82% across the region were satisfied with their programmatic investment, with 96% planning to continue their investment in the adtech platform over the next two years.
MediaMath Asia-Pacific managing director Rahul Vasudev said: "It is encouraging to learn that marketers are increasingly understanding the larger business benefits of using programmatic marketing as an underpinning technology layer to achieve their marketing goals. There are healthy signs that programmatic adoption in Asia-Pacific will only continue to grow, and that the noticeable gap in maturity of the various markets is shrinking very fast."
Across the region, 48% who had yet to adopt programmatic indicated plans to do so, or were evaluating such initiatives. Some 52% in India, 58% in Malaysia, and 56% in Indonesia were either planning to, or exploring options to, implement programmatic buying.
Respondents across the board pointed to the need for better contextual targeting, real-time optimisation, as well as speedier and more efficient execution, as the most important benefits of considering programmatic.
The lack of time to understand and implement the technology, however, was cited as among the top barriers to adoption. Marketers also highlighted the complexity of deploying programmatic, and the absence of an agency partner that could help them to do so, as other challenges hindering their adoption.
Rahul noted: "Marketers have very valid concerns when it comes to programmatic adoption. Marketers need to leverage capable and skilled agency and technology partners who can help set them on a path to excellence in programmatic.
"A large obstacle is internal education, so it is imperative that marketers invest in formal programmatic education for themselves, to enable themselves to reap the benefits that successful programmatic practices deliver", he added.
Indian consumers annoyed by mobile ads
According to survey findings, released by mobile app developer Nanu, 60% of Indian consumers were annoyed by mobile advertising and found it obtrusive.
Pop-ups and video ads, in particular, were found to be annoying by 55% of respondents in the study, which polled 3,735 Indians aged under 40.
Banner ads emerged somewhat favourably, with 52% describing these as least annoying, and 46% saying they would click on such ads, compared to 25% who said likewise for pop-up or video ads. Another 75% said they had doubts about the authenticity of purchases from mobile ads.
Nanu CEO and founder Martin Nygate said: "The findings of the survey clearly highlights the ineffectiveness of the existing modes of advertising that brands are adopting, due to its intrusive nature.
"Increasingly, this invasive side of mobile advertising is adding up to its own plight by pushing mobile phone users to resort to using ad blocking software. It's the present form of mobile advertising that eradicates all the smartness of our smartphones", Nygate cautioned. "We believe that mobile advertising needs to be completely non-intrusive and infused with the right set of analytics to ensure enough value proposition for both users and brands."
Nine Mi9 puts inventory on AppNexus
Nine's digital business unit, Mi9, has partnered with AppNexus to put its mobile and desktop inventory on the latter's ad platform.
The partnership also would see the Australian broadcaster's ad network powered by the AppNexus Publisher Suite, encompassing ad inventory across Mi9 brands including 9News, Wide World of Sports, and ninemsn Honey as well as Microsft's MSN, Skype, and Outlook. The new platform also would include sponsorships, guaranteed delivery, private marketplace, and real-time bidding inventory, according to a joint statement.
Through the partnership, agencies would be able to browse and buy inventory automatically, and receive forecasting and delivery reports detailing campaign goals.
Nine's chief digital and marketing officer, Alex Parsons, said: "This is an important step in the evolution of Nine Entertainment Co's digital portfolio, enabling us to trade with our clients in a more efficient and intelligent way.
"Our partnership with AppNexus provides us with the most sophisticated digital advertising platforms in Australia and New Zealand; it lays the foundations for a range of new products and innovations that we will bring to market in the back half of 2016, and beyond", Parsons said.
AdAsia opens up in Thailand
The online ad firm has set up a local office in Thailand, where it hopes to tap growing demand for digital TV ads.
Citing figures from the Media Agency Association of Thailand, AdAsia Holdings said the country's digital TV market was expected to hit THB฿22bn (£440.25m), climbing 50% over the previous year. It added that the Thai digital ad market would increase 37% to reach THB฿13.5bn (£270.15m).
AdAsia said its local outfit would be looking to drive the sales of its AdAsia Ad Network and Digital Platform, which currently had more than 20 user companies in Thailand. According to CEO and founder, Kosuke Sogo, AdAsia was targeting to grow this user base to 200 this year.
The Singapore-based online ad company had launched the programmatic buying and report management platform earlier this month.
Criteo eyes growth in India
The performance marketing tech firm has opened an office in New Delhi, appointing Ajeet Kandachar as managing director for its Indian operations.
In late-2014, Criteo entered the market, where it had been supporting customers in the e-commerce sector, including AskmeBazaar, Yatra, and Urban Ladder. It is now aiming to expand its operations and customer base through its new outfit in New Delhi and Kandachar's leadership.
The executive joined the company from online marketing firm, Vizury, where he oversaw the latter's Asia-Pacific business growth.
Criteo Southeast Asia managing director Yuko Saito said: "We are beginning to see strong growth in India and are happy to welcome Ajeet to the Criteo team. His breadth of experience across the technology industry will help us develop and execute a long-term plan for growth-acceleration in India." She added that the new office underscored the company's "strong commitment and investment" in the potential of India's e-commerce industry.
China's LeEco partners with Twitter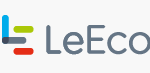 Chinese tech company, LeEco, has signed a partnership agreement with Twitter as part of efforts to grow its global presence.
The alliance would provide LeeCo access to campaign analytics and custom research, as well as advertiser resources and tools. These would include Twitter's video-based ad tool, First View, among others, LeeCo said.
Its head of North America operations, Brian Hui, said: "From streaming entertainment to smartphones, to smart televisions, to cars, and more, LeEco's global vision of an internet ecosystem-powered future connects everything that matters to our consumers and partners. Having seen success using Twitter to power our brand in India, we look forward to expanding our global presence through this partnership with Twitter."
AdvertiserAgencyAPACAustraliaChinaIndiaMedia SpendMobilePerformanceProgrammaticPublisherSingaporeTargetingTV