Smaato Changes Ownership; German Publishers Pool Their Data
by Sonja Kroll on 10th Jun 2016 in News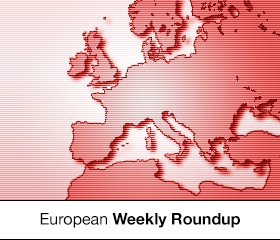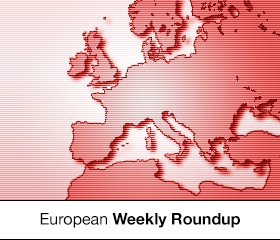 ExchangeWire rounds up some of the biggest stories in the European digital advertising space. In this week's edition: Spearhead acquires Smaato; German publishers pool data; Tencent interested in Supercell; Exclusive partnership between Unlockd and Tesco Mobile; JICWEBS produces viewability guidelines; and Signal raises funding.
Smaato scooped up 
Smaato changes owners. The Chinese investor Spearhead is scooping up the Hamburg company, subject to approval by the relevant regulatory authorities and the supervisory boards of both companies, Smaato announced on Wednesday (8 June). Beijing-based Spearhead is a leader in the Chinese PR and advertising industry. The deal is priced at USD$148m (£102m).
Founded by Petra and Ragnar Kruse 2005, Smaato specialises in high-tech, real-time auctions between advertisers and network operators, with Google as their main competitor. The acquisition by Spearhead should open up huge opportunities for Smaato in the fast-growing Chinese market, with access to a population of one billion, as well as provide financial resources for global expansion.
On the other hand, the acquisition of Smaato fits well into the recent strategy of Chinese investors to expand through acquisitions in particularly important sectors abroad.
The Smaato leadership team will stay in place, with Ragnar and Petra Kruse remaining involved as CEO and chief alliances officer of Smaato, supported by the current executive team.
Smaato currently employs around 210 people from 30 nations, with headquarters is San Francisco. The company also has offices in New York and Singapore and is planning to operate a Shanghai office from the summer.
German publishers co-operate for data alliance
Intelligent Data Alliance is the name of a data pool that was instigated by Deutsche Telekom subsidiary emetriq. The mission: build a German counterweight to US suppliers in the area of data and targeting. Now emetriq has been able to bring another partner on board: Spiegel QC joins other leading German marketers and media partners for the data alliance.
Created on the basis of their data pool, emetriq classifies more than 100 audience segments based on sociodemographics, lifestyle, and interests. These are permanently validated through various consumer panels, such as German GfK and Meetrics. For access, publishers pay a flat fee priced between €4,000 (£3,129) to €15,000 (£11,734), depending on page and ad impressions.
The data alliance is an attempt by publishers to establish a German standard for data-driven advertising – and a declaration of war on dominant US players such as Google and Facebook.
"Nobody is suffering more than publishers and sales houses in Germany, because they don't have enough data, and their data silos will never be able to aggregate enough to come even close to Google and Facebook", quotes Digiday of Daniel Neuhaus, CEO of Emetriq. "Even now, we're pooling it; we're still nowhere near, but we're getting closer in quality and quantity of data."
The partnership with Spiegel is an important step for the Germans: Spiegel Online is among the sites with widest coverage and provides one of the most used news apps on the German market.
Acquisition could rate Supercell at USD$9bn
Chinese investment holding Tencent is showing interest in Supercell. Currently held by Japanese Softbank, the Finnish gamemaker was last priced at USD$5bn (£3.44bn). But, with Softbank reportedly looking to sell their shares, Supercell could increase their value to USD$9bn (£6.19bn), Bloomberg reports.
Softbank currently holds 73% of Supercell and paid USD$1.5bn (£1bn) for their stake in 2013. According to media reports, Alibaba had also been interested in a takeover of Supercell. Now, negotiations with Tencent are said to be in the early stages.
An acquisition of Supercell would fit neatly into Tencent's portfolio: the messaging service is making half of their revenue with games, and is looking to expand the games business even further. The takeover could easily accomplish that for the Chinese company.
Supercell recently announced a turnover of USD$2.3bn (£1.5bn) in 2015, and a massive 100 million DAUs.
Unlockd partners with Tesco Mobile
Paying money to have users look at ads – that's the concept that Tesco Mobile and Unlockd have come up with. In an exclusive partnership with Unlockd, Tesco is launching a new app in the UK that will allow users to reduce their phone bills in exchange for viewing ads that appear on the lock screen of their Android smartphones.
By displaying ads, the app connects users with relevant brands, content, and special offers, In return, users save £3 off their pay monthly bill. Geo-targeted ads, offers, discounts or content from various brands appear every time consumers unlock their Android smartphones.
Advertising inventory is provided by Publisher News UK. Unlockd is also partnering with Facebook through The Audience Network to deliver ads that users can interact with or dismiss.
"This is a move that will address existing challenges faced by our partners' businesses and positively transform both the mobile advertising landscape and Telco industry", says Matt Berriman, CEO and co-founder, Unlockd.
Unlockd says the concept reflects the "embracing [of] a value-exchange model. Unlockd helps Telco companies find new revenue streams, helps advertisers have first access to consumers on mobile devices, before Facebook and Google, and helps customers reduce their phone bills".
Just prior to their launch on the UK market, Unlockd closed a AUD$15m (£7.7m) series A funding round a month ago.
JICWEBS tackles video viewability
JICWEBS makes another move towards resolving viewability issues. The independent body, that defines best practice and standards for online ad trading, has produced recommended guidelines for measuring products aimed at online video viewability.
"Video spend is growing at over three-times the rate of overall online spend; consequently, advertisers are becoming more focussed in their demand for greater transparency in this area", said JICWEBS' chairman Richard Foan. "This update helps their conversations with the sell-side and viewability vendors, to improve understanding of, and trust in, digital advertising."
According to the guidelines, JICWEBS recommends that viewability measurement products must be able to report on the percentage of area viewable over time and that this area must be calculated before time is measured. Also, the time measurements must have a predefined minimum frequency.
As regards to reporting on viewable impressions, among other things, products must be able to count viewable impressions based on a specified threshold of both percentage of area and continuous time. In a bid for more transparency, the product operators must point out when modelling is used for estimations instead of direct measurement. User-initiated actions, such as clicks, used as a proxy for viewable impressions, must be disclosed, and product operators have to explain the steps taken to ensure that counting such actions does not inflate counts.
For compliant viewability measurers, JICWEBS provides certification through the ABC's viewability certification programme.
These latest video guidelines are part of the updated 'Principles for Viewability Products', also published by JICWEBS.
Signal raises further funding
Signal has just announced a significant, 8-digit figure funding round. Led by I2A, Signal rakes in USD$30m (£20m) from investors such as Pritzker Group, Baird Capital, and EPIC Ventures.
This raises Signal's funding to over USD$70m (£48m), underlining and financing the double-digit growth of the martech provider specialising in people-based marketing.
Signal is planning to use the new capital for further acceleration and expansion of their technology platform and their team, reacting to the growing global demand for addressable marketing solutions.
Based on the company's revenue trajectory, Signal was the third-fastest-growing software company in the latest Inc. 5000 rankings.
Ad TechDACHDigital MarketingDisplayEMEAExchangeMartechMobileProgrammaticPublisherTargetingTransparencyUKVideoViewability