APAC Ad Sales to Climb Almost 6%; Consumers Want to Be Able to Text Brands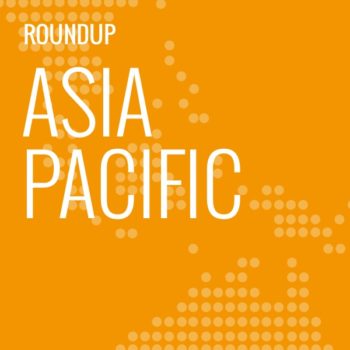 In this weekly segment, ExchangeWire sums up key industry updates on ad tech from around the Asia-Pacific region – and in this edition: APAC ad sales to climb almost 6%; Consumers want to be able to text brands; Dentsu buys Indonesian performance marketing agency; Aussies still like their catalogues; Amobee offers refund for fraudulent ad traffic; Gutenberg eyes Asean via Singapore; and News Corp turns on brand-safety campaign.
APAC ad sales to climb almost 6%
Advertising sales in Asia-Pacific are projected to climb 5.9% next year to hit USD$165bn (£122.35bn).
The region would remain the second-largest globally, in terms of ad spend, behind North America's USD$206bn (£152.75bn), according to Magna's latest industry forecasts. The report pointed to Sri Lanka, India, and Pakistan as the fastest-growing markets in Asia-Pacific, each clocking growth rates of 12% in 2018.
The Philippines also would see ad sales increase by 10%, while China would grow 9%, despite slowing spend in some verticals such as automotive.
Global ad revenue would grow 5.2% to USD$535bn (£396.7bn) next year, fuelled primarily by major events such as FIFA Football World Cup, Winter Olympics, and the US midterm elections.
Digital and mobile ad sales were expected to climb 13% to hit USD$237bn (£175.74bn), accounting for 44% of overall ad revenue. By 2020, this figure would increase to 50%.
Of the 70 markets reviewed in the Magna report, five of which would see lower ad sales this year, Singapore was the only market projected to shrink again in 2018.
Consumers want to be able to text brands
Some 58% of consumers in Singapore express frustration if text-based communication is not available when dealing with businesses, compared to 48% globally.
Worldwide, 65% preferred businesses to support webchat while accessing the brand's services online, which was higher than 45% in 2015, revealed a study by BT and Cisco Systems. The survey polled 5,000 respondents in 10 markets including Singapore, China, India, Spain, and the UK.
Its findings indicated a growing preference for text-based and social media communications in dealing with brands. Some 37% in China, for instance, used messaging app WeChat to access customer service.
Globally, 58% said they received quicker responses when using such messaging apps compared to traditional telephone. Another 37% said they would contact organisations via Facebook or Twitter if they needed an issue to be resolved urgently. In India, this figure rose to 65%.
Organisations might want to take heed of such preferences, especially since 76% of consumers said they would buy more from brands that were easy to do business with.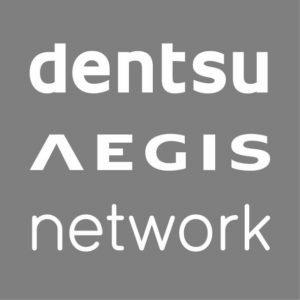 Dentsu buys Indonesian performance marketing agency
Dentsu Aegis Network has acquired Indonesian performance marketing agency Valuklik, which will be merged with iProspect.
To be renamed 'iProspect Valuklik', the merged entity would expand five times in size, said the Japanese agency group.
Valuklik, established in 2012, employs more than 55 people and is based in the country's capital Jakarta. Its subsidiary, Pinnacle, which specialises in data analytics, will be part of the acquisition and rebranded 'iProspect Pinnacle'.
The company's founder, Cleosent Randing, would be joining the merged entity as chairman; while Rahul Nambiar would be appointed CEO. Both would report to Dentsu Aegis Network Indonesia's CEO SK Biswas.
Valuklik's other shareholders, East Ventures and John Marco Rasjid, would be divesting their shares. Dentsu Aegis Network's Southeast Asia CEO Dick van Motman said: "Indonesia, being the fourth most populous country in the world, and the number one powerhouse economy of Southeast Asia, remains a priority for us going forward. With excellent medium- and long-term growth prospects, particularly in digital advertising, we continue our journey there to be sufficiently scaled and substantially differentiated in this market.
"Valuklik brings with it strong capabilities in performance marketing and search, as well as the needed scale that is paramount to accelerating our business", van Motman said, adding that the merger followed the acquisition of Dwi Sapta in boosting the agency's digital performance offerings.
The acquisition was expected to finalise in February 2018, subject to the usual regulatory approvals.
Amobee offers refund for fraudulent ad traffic
Singtel's mobile ad subsidiary, Amobee, has pledged to refund its tech fees for campaigns affected by invalid traffic or bot and site fraud.
The move was part of the launch of its Inventory Accountability Program, which it touted as a brand-safety offering to provide marketers a "safe, transparent buying ecosystem" with quality inventory.
It would use key performance indicators integrated with a viewability algorithm, which the vendor said could offer view rates of up to 30% higher than other DSPs.
Refunds for fraudulent traffic would be provided when an MRC-accredited provider had determined fraud had occurred, Amobee said. It added that these would include media fees recovered from its supply partners for fraudulent impressions in the affected campaigns.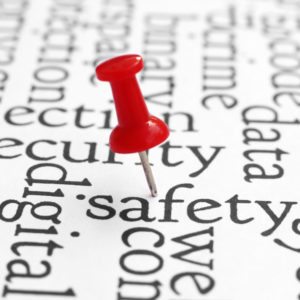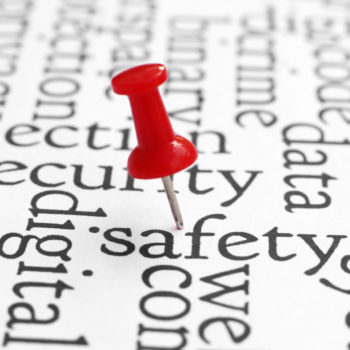 It also promised to block fraudulent mobile apps and had signed on more than 15 partner exchanges, including Index Exchange, OpenX, and Telaria, which would extend their own antifraud offering to include refunds.
Amobee's chief client officer Katie Ford said: "Brand safety and ensuring fraud prevention are two of the biggest challenges facing marketers today. This long-term, advanced brand-safety initiative ensures Amobee is able to align brand and agency clients with the highest quality inventory, and to support campaign objectives by delivering ads that are in view and seen by a real audience in a brand-safe environment."
The vendor also was participating in the IAB's push for ads.txt adoption, promising to block unauthorised and counterfeit inventory from noncertified sellers.
Amobee would tap DoubleVerify's fraud-blocking tool to identify and remove inventory that were bot, site, or mobile-app fraud before these could make their way to its programmatic platform.
Aussies still like their catalogues
Some 80% of Australians see the internet as the most useful media for providing purchase-related information, but many still turn to catalogues for certain product categories, such as grocery.
Almost four million locals read magazines from supermarkets, specifically, either Coles Magazine or Woolworth's Fresh, according to stats from Roy Morgan.
Some 45% said catalogues were the most useful medium for purchasing groceries, compared to 28% who said likewise for the internet, and less than 5% for other media platforms. That could offer significant audience reach, considering the Australian grocery market was valued at AUD$103bn (£58.1bn), revealed Roy Morgan.
In addition, 39% of Aussies preferred catalogues when purchasing alcohol, while 30% would head to the internet and 4% to newspapers and other platforms.
Apart from online search, catalogues were considered the next-best media in several product categories, including 33% who would turn to the glossy media when choosing children's wear and 32% would do likewise when buying toys. Another 30% would pick up a catalogue when browsing clothing and fashion, while 29% would do the same for small electrical appliances.
Roy Morgan CEO Michele Levine said the findings indicated the relevance of traditional advertising channels in engaging customers, even amidst the rise of digital media.
Gutenberg eyes Asean via Singapore
The digital marketing communications firm has opened its ninth global office in Singapore, from where it then hopes to expand into other Asean markets.
It also announced a new client alongside the launch, which was Singapore-based provider of artificial intelligence solutions for smart cities, Smarten Spaces.
Gutenberg's founder and CEO Harjiv Singh said: "Singapore is truly a global digital hub with fantastic infrastructure and opportunities for expansion into Asean. McKinsey, in a recent report, called the 10 member states of Asean an economic powerhouse.
"[The region's] 600 million people comprise one of the largest trading blocs in the world; and the rapid growth of its digital market will be an exciting business opportunity for us."
Gutenberg also operates offices in India, the UK, and US.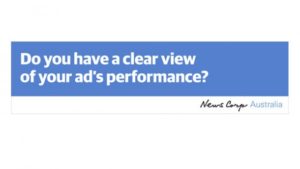 News Corp turns on brand-safety campaign
The Australian media house has launched a two-week ad campaign that urges marketers to probe where exactly their ads are placed.
Through the campaign, News Corp Australia said it hoped to assure brands it was committed to offering "trusted and transparent digital environments", especially amidst increasing concerns around digital ad safety.
Its executive general manager of network sales, Lou Barrett, said: "As creators and publishers of trusted content, we understand that context is critical and only trusted brands can offer genuine and safe environments for your brand.
"We understand the importance of appropriate ad placement. Advertisers should feel confident that they get what they pay for and that they can genuinely trust News Corp to deliver on that", Barrett said.
The publisher boasts a digital audience of 12.3 million unique audiences (UAs).
Ad FraudAd TechAdvertiserAgencyAPACAustraliaBrand SafetyCross-ChannelInventoryMeasurementMobileProgrammaticPublisherSingaporeSoutheast Asia