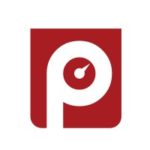 Pixalate
Categories:

Advertiser Ad Server; Consent Management & Privacy; Data Activation; Fraud & Verification; Measurement, Attribution & Analytics; Media Buying; Native; Performance Marketing Services; Demand-Side Platform; Supply-Side Platform; CTV, OTT & Video

Website:

Email:

Geography:

Location:

Specialism:
PressBox
As ad spend on channels like CTV grows by leaps and bounds, advertisers need greater transparency into their programmatic buys. At Verizon Media, trust and transparency are paramount, and insights like Pixalate's new CTV and mobile app ratings help drive further visibility into the programmatic ad supply chain.
Company description
Pixalate is the market-leading fraud protection, privacy, and compliance analytics platform for Connected TV (CTV) and Mobile Advertising. We work 24/7 to guard your reputation and grow your media value. Pixalate offers the only system of coordinated solutions across display, app, video, and OTT/CTV for better detection and elimination of ad fraud. Pixalate is an MRC-accredited service for the detection and filtration of sophisticated invalid traffic (SIVT) across desktop and mobile web, mobile in-app, and OTT/CTV advertising.