Company details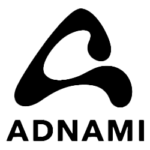 Adnami
Categories:

Website:

Email:

Geography:

Location:

Specialism:
Press Box

Adnami Continues Growth Trajectory with Appointment of Peter Østrem as Nordic Market Director

Adnami Receives Seven-figure Investment To Expand Internationally

Adnami Announces Key UK Hire as Expansion Continues Globally Steph Miller to Lead Launch of UK Office
Adnami's solutions make it much easier for us to execute high impact campaigns across multiple publishers programmatically.
Company description
Adnami is a creative marketing technology vendor that facilitates outstanding ad experiences for consumers and accelerated returns for publishers and brands. Adnami's templated and platform-agnostic approach to high impact advertising, provides a scalable and automated solution to run attention-grabbing and impactful advertising campaigns.